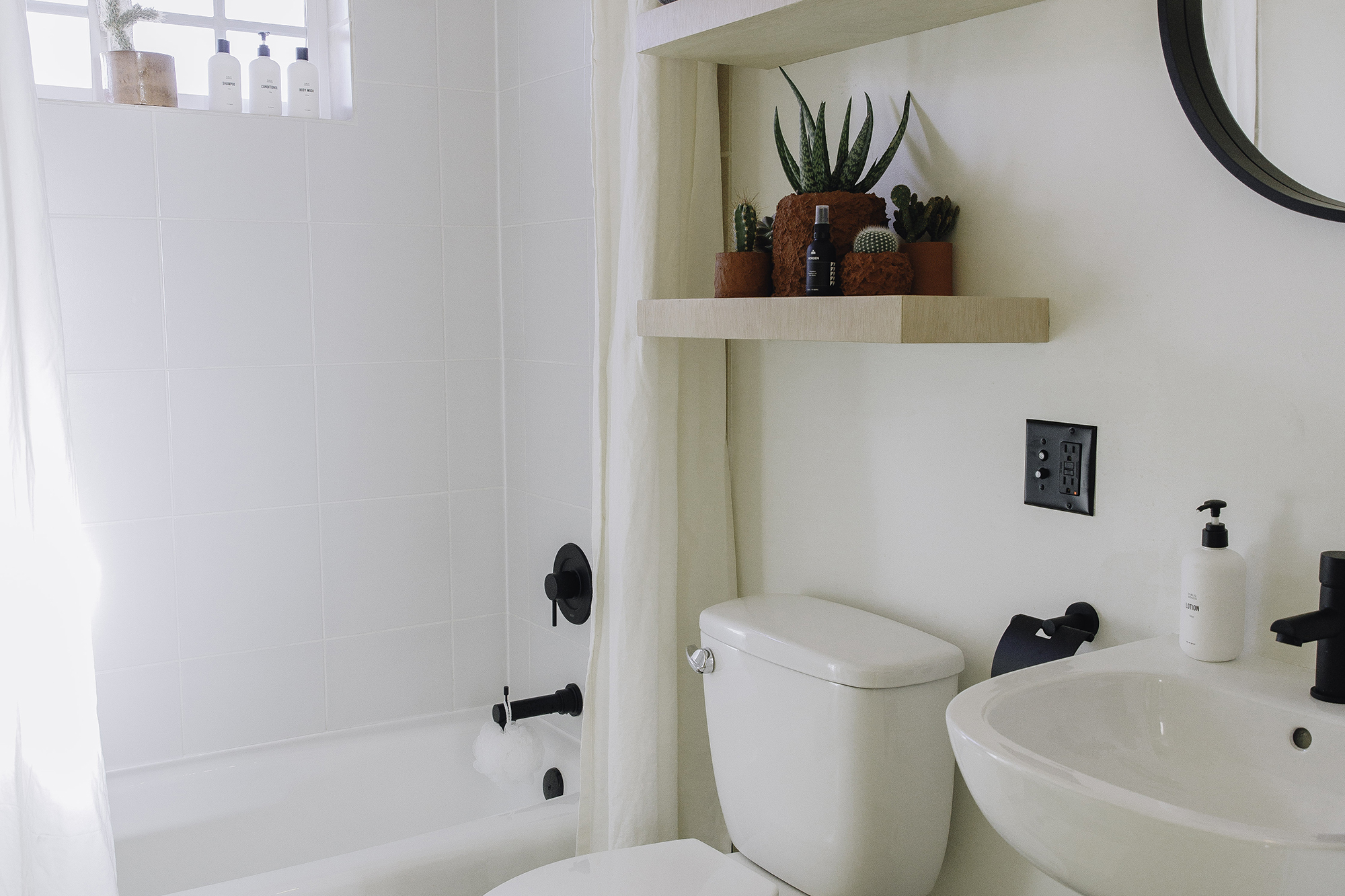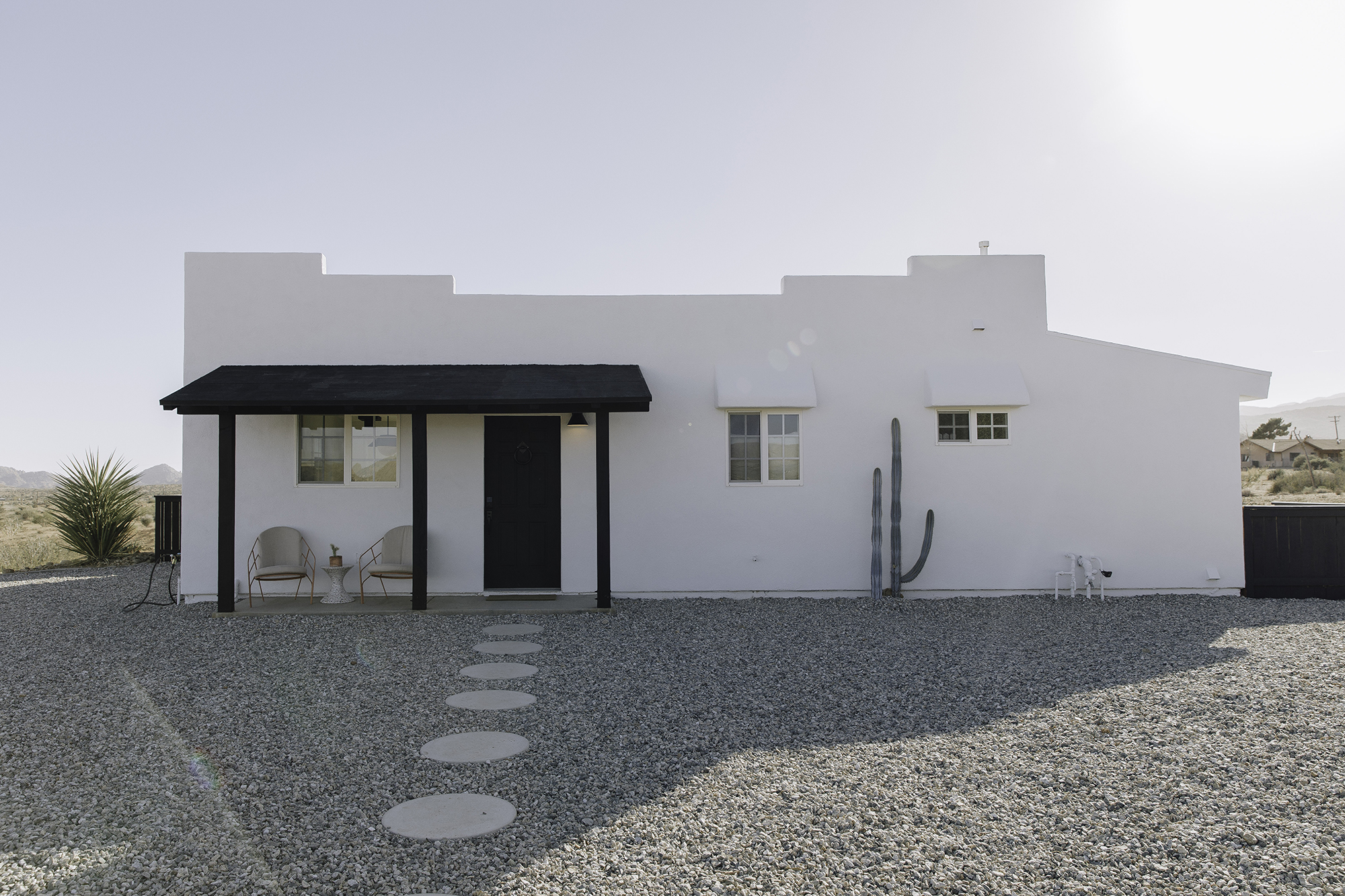 Investing in an AirBNB property is the best of both worlds for wanderlusters stuck with a 9 to 5 job. You get to earn income on the side by renting it out, while having a place of your own to escape to for vacation or a weekend away once in a while. Casa Mami recently sold and for the lucky buyer who snagged the property, it means a chance to get extra cash while also having an eco-friendly retreat to unwind at when the chaos of the world gets to be too much.
The creation of Los Angeles-based duo Carlos Naude and Whitney Brown, Casa Mami is part vacation rental, part design showroom. In a world where the majority of us now shop online, Naude and Brown wanted to give people a chance to experience pieces in person before hitting "add to cart." They went about furnishing Casa Mami with items from their favorite designers and studios while also offering those same pieces for sale through their website. So anyone who stayed the weekend and fell in love with the decor could then buy those same pieces for their own home. The simple yet brilliant idea was a huge part of Casa Mami's success as a 4.9-star rated Superhost on Airbnb.
Naude and Brown carefully designed the home in a soothing, Boho desert style, creating a space that is fresh, welcoming, and relaxing. Bright white inside and out, Casa Mami feels like an ultra contemporary take on classic adobe homes. The simple stepped roof line was used to hide solar panels (the home is 100% powered by the sun). The white stucco is an update to the typically clay-colored exteriors. And wood, traditionally left untreated, is painted black to create a sharp contrast against the white walls. These simple updates to the classic adobe style make Casa Mami feel new and yet familiar.
Inside, Naude and Brown selected pieces from designers they love, creating a fun and quirky look to the space. Each room can be "shopped" in their online store but it is encouraged to do so after a stay at Casa Mami. There's something to be said for touching the fabric, sitting on the sofa, or sleeping under the quilt before actually buying it. Careful thought was put into each piece curated for the home — right down to the doorknobs. If you see it in Casa Mami, you can buy it for your own home.
Being a design showroom wasn't the only reason people flocked to the home which is located in Pioneertown, CA. Just 25 minutes from the entrance to Joshua Tree National Park, Casa Mami is ideally positioned to get the best of both worlds. It's a relaxing desert escape that feels like it is in the middle of nowhere, yet just a short drive away is world-class dining. But with a set of double doors in the living room that open out, letting you take in unobstructed mountain views, you may want to get that food to-go and stay in to enjoy life in the desert.
No word yet on whether the new owner will continue the design showroom side of the property, but the home is still listed for vacation rentals on Airbnb, which is a good sign. Casa Mami was listed with Courtney Poulos of ACME Real Estate and sold for $475,000.