WWhile taking time away from work to spend with your family and loved ones is an important part of living a balanced life, sometimes you just need to get away with the boys. But planning (and escaping to) a guys' getaway can be harder than most men think. With family, civic, and work responsibilities piling up, it's difficult to justify taking a break from it all.
Whether you like to fish, play golf, shoot, check out exotic and new foods, or just chill on a beautiful beach without your wife or significant other nagging you about whether or not you turned the security alarm on when you left, a guys' getaway is the best way to refresh and recharge so you can come back to the real world ready to tackle anything that work, community, or family life throws at you. So, plan accordingly and block off one week out of your coming year to do something just for you and your boys.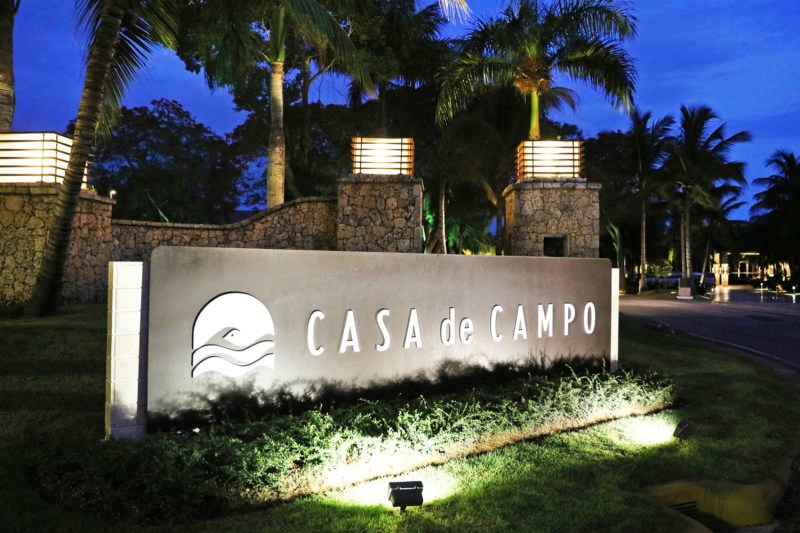 If you're picturing a trip to Vegas or a quick jaunt to the gulf side of Florida, you're aiming too low, my friend. Instead, why not try something a little further afield, but still close by like the Dominican Republic. And while you're there, why not stay at Casa de Campo Resort and Villas.
Other Travel Locations
With a whole slew of awards under its belt (including being voted as one of the top resorts in the Caribbean by Conde Nast Traveler and possessing one of the top three golf courses in the Caribbean), Casa de Campo Resort and Villas is a luxurious, beachside property that offers all the activities and amenities you could want in a guys' all-inclusive getaway.
But don't just take our word for it. Everyone from the likes of Jay-Z to Michael Jordan to former President Bill Clinton to Drake to honorary dude Rihanna has stayed at (and no doubt loved) Casa de Campo Resort and Villas.
We visited Casa de Campo in October 2018 to get a first-hand account of what's it's like to stay, play, and dine at one of the world's best vacation retreats. Here's everything you need to know before you go.
Property and Accommodations
Located in the stunningly verdant southeast of the Dominican Republic near the town of La Romana, Casa de Campo Resort and Villas features an astounding 7,000 acres of lush jungle that surrounds and weaves itself through manicured private villas owned by celebrities, politicians, and other elites. An obscenely beautiful beach complete with calm, crystal clear waters on the Caribbean borders the southern side of the property and a flourishing, forested valley leads down to the banks of the wide and winding Chavon River to the east. Within Casa de Campo there are 185 available guest suites and 50 rental villas. In short, if you're in search of a tropical island paradise without the hassle of a 12-plus-hour flight or multiple layovers, then Casa de Campo is the place for you and your dudes.
Guest Rooms and Suites
A recent refresh of guest suites at Casa de Campo meant the loss of the original, dark-hued Oscar de la Renta room design. However, the resulting look is more reflective of the local Dominican landscape and heritage. Elite Patio rooms, which are 603-plus square feet, feature mahogany wood, native stone accents, one king or two double beds, a 42-in flat screen TV, high-speed Wi-Fi, giant walk-in closets, beautiful bathrooms, and more. Elite Balcony rooms offer the same with the addition of expansive views of Casa de Campo's beautiful golf course or the Caribbean sea. Superior rooms include massive en suite bathrooms with both a shower and soaking tub, private terraces, and garden views.
The Elite Deluxe and Elite Suite category of rooms offer the amplest options for those not seeking to rent out an entire villa. Arranged more like apartments (without kitchens) than hotel suites, these second-floor lodgings offer an additional living room with a dining area that seats six, along with a second patio or balcony and a half-bath. Beyond those sets of rooms, there is the Pete Dye Golf Lodge for guys who eat, sweat, and breathe the game; these rooms are set on exclusive locations near the course and are considered the OG place to stay at Casa de Campo.
Whichever type of room you choose, you'll be supplied with a four-person golf cart to get you around the massive resort complex.
Everyone from the likes of Jay-Z to Michael Jordan to former President Bill Clinton, Drake, and honorary dude Rihanna have stayed at (and no doubt loved) Casa de Campo Resort and Villas.
Villas
Now that the rooms are out of the way, the real deal lies in Casa de Campo's rental villas. The Classic Villa model sports three to five bedrooms; the Exclusive Villas have up to six bedrooms, living and dining areas, fully-outfitted kitchens, and private pools; and Oceanfront Villas boast life-changing views of the sea. Each villa is unique in both architecture and interior design. Finding the one that gels with you and your posse's lifestyle is half the fun in planning your stay at Casa de Campo. As with the guest room and suites, each villa comes with at least one four-person golf cart, allowing you to whip around the resort in style with smiles.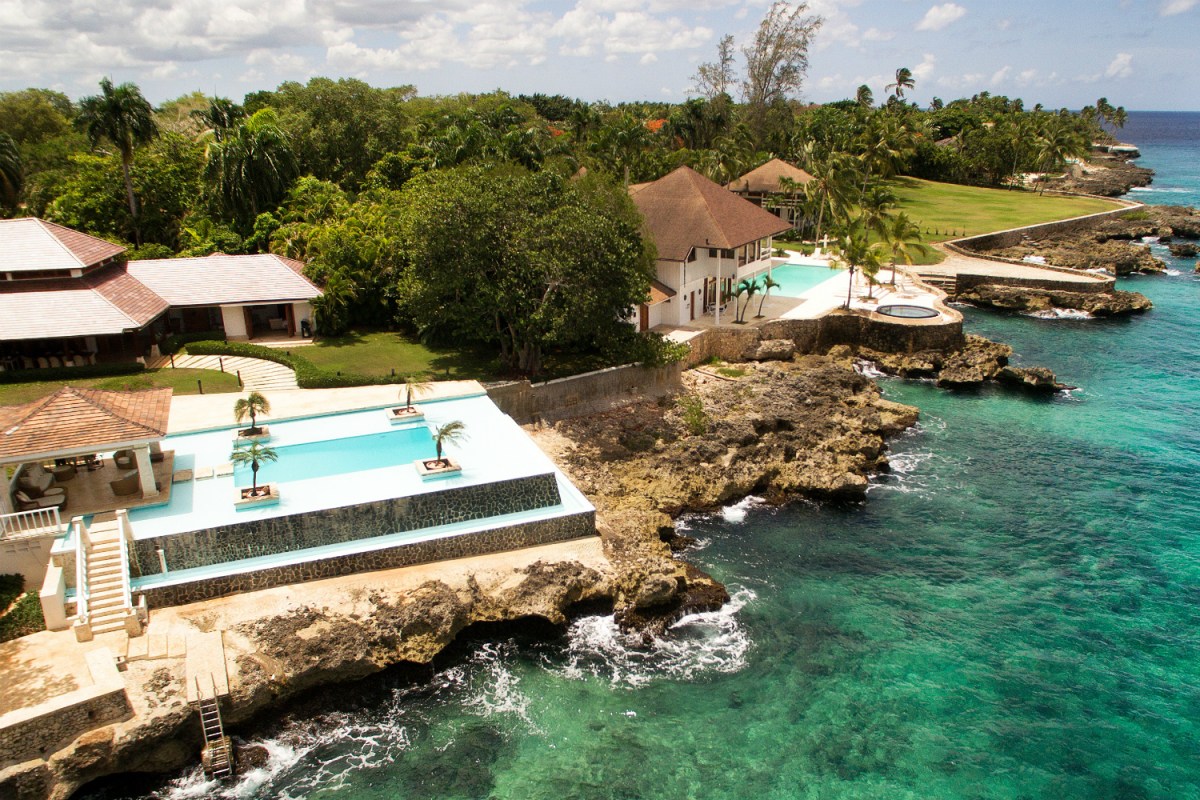 Amenities
Beach
Playa Minitas, the exclusive beach area for Casa de Campo, is a strip of sugar-soft, white sand edged by the aquamarine blue of the Caribbean sea. Loungers and beach chairs abound, inviting guests to sun themselves under the Caribbean sky or find a shadier spot under towering palms. Relax with a book or podcast while servers offer freshly made piña coladas and other beverages and snacks beachside. Two other off-shore beaches are available for exploration after a short boat ride that can be booked with the concierge.
Pools
If you're lucky enough to rent a villa at Casa de Campo, a pool will most likely be right in your temporary backyard. If you're staying in one of the hotel suites, there are plenty of pool options. Located in the hotel area, there are two additional pools: an upper pool that is a smaller, quieter, more exclusive spot to catch some rays and a lower pool that is larger with sports a swim-up so you and the guys never have to leave the water for a frozen daiquiri.
Even on a guys' getaway, you still need to get your swole on. Casa de Campo is definitely aware of many men's profound love of working out and thus offers a comprehensive fitness center and gym in the same hotel area as the pools. You can expect cardio equipment, weight machines, free weights, and group classes (like pilates, boxing, and spin) twice a day.
If you're in search of a tropical island paradise without the hassle of a 12-plus-hour flight or multiple layovers, then Casa de Campo is the place for you
Spa
Like all leading hotel and resort properties, Casa de Campo has an on-site spa to de-stress and pamper you and the boys. From deep tissue, Swedish, and sports massages to a trip to the water sanctuary (which consists of a steam room, sauna, and hot and cold pools) to a sugar cane full body scrub, the Casa de Campo spa provides the perfect opportunity for to rest, relaxation, and much-needed self-care.
Activities
With all that rest and relaxation, some guys might get a little antsy. Luckily, Casa de Campo has the answer to any guy itching for a fun activity or four.
Golf
Golf is the name of the game at Casa de Campo, and for very good reason. Home to the award-winning Teeth of the Dog course of 18 holes (7,471 yards) designed by renowned course creator Pete Dye and built entirely by hand, Casa de Campo is indisputably the foremost golf resort in the Caribbean. Along with Teeth of the Dog, there are three other Dye-designed courses to practice your putting: the Dye Fore at 27 holes (7,740 yards), Dye Fore Lagos with nine holes, and The Links with its 18 holes (6,900 yards), grass roughs, sand traps, and water holes. Even if you aren't a golfer, there's no escaping the courses and links at Casa de Campo. The holes and fairways weave between villas and property amenities so that, at almost every turn, you are presented with a stunningly gorgeous vista of precisely manicured greens broken up by natural plantings and patches of jungle, making a stay at Casa de Campo like a week at a luxury American country club.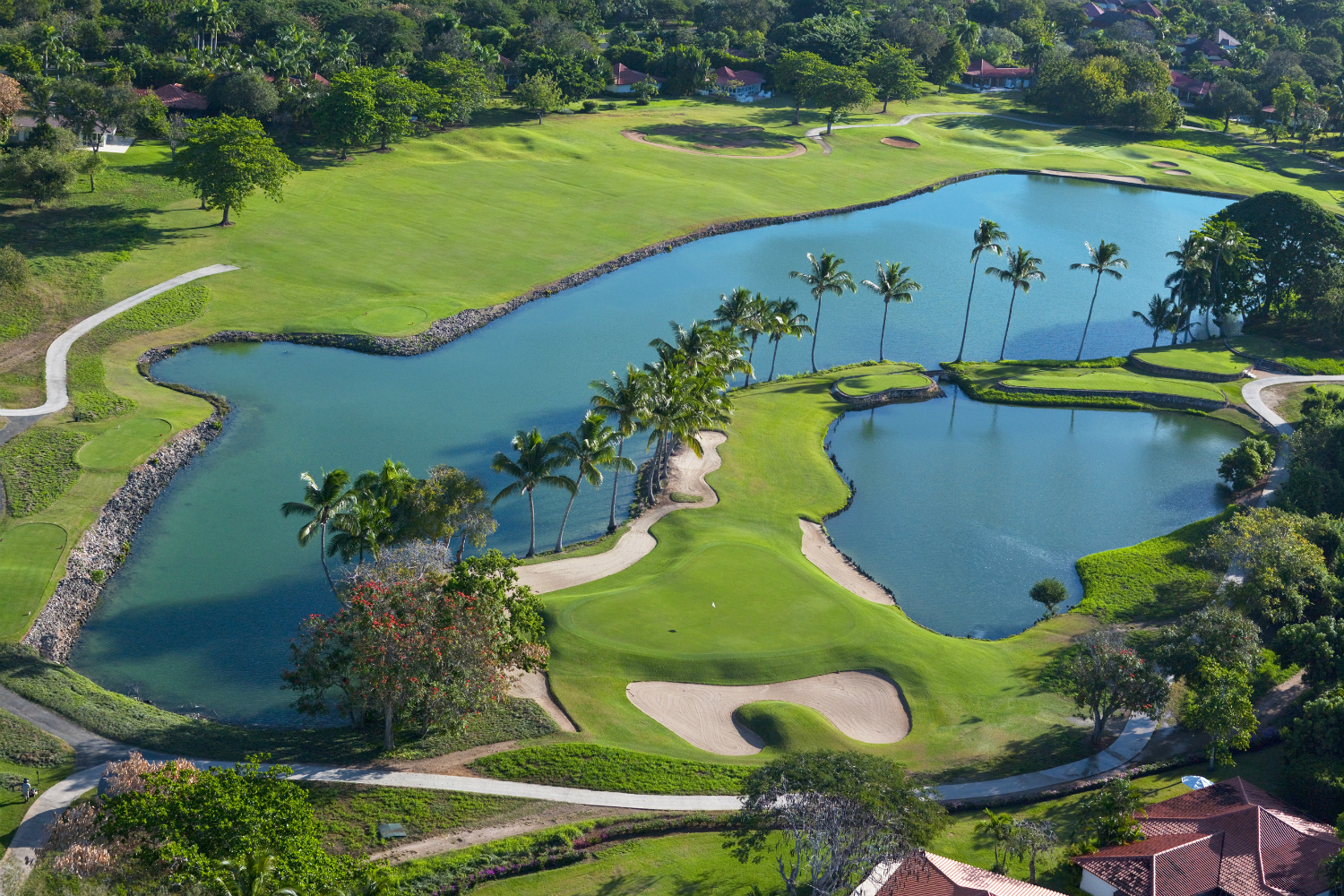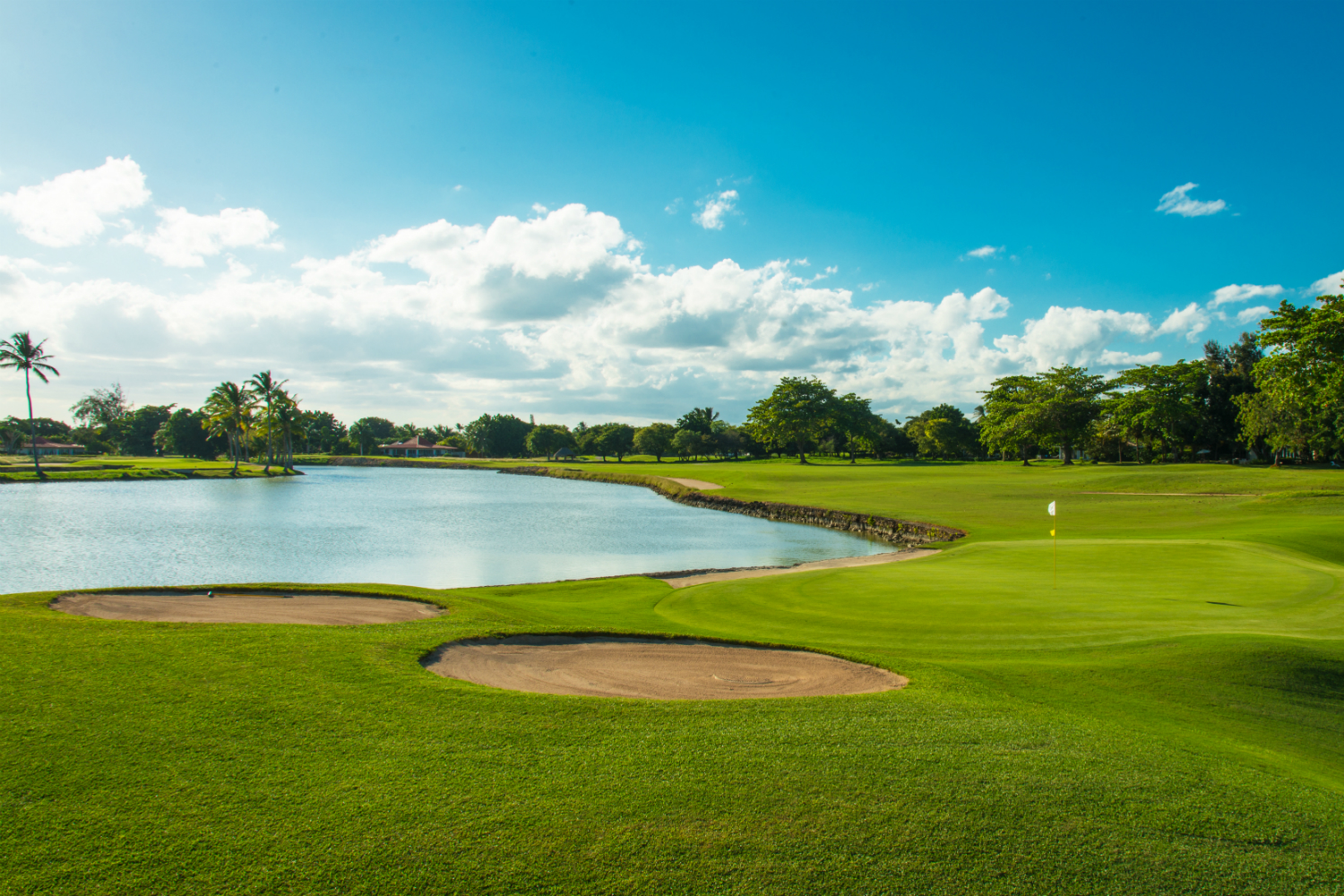 In addition to the multiple courses and seemingly endless holes to play, there's also a driving range and practice area where you can receive custom instruction and evaluation of your stroke and form to help you drive farther and more precisely than ever before. While you're there, drop in at the golf course bar and coffee shop for a light refreshment before you head out for one of the many other activities that Casa de Campo has on offer.
Water Sports
Casa de Campo has it all when it comes to the world of water. Kayaking, snorkeling, sailing, paddleboarding, diving — there's something for any group of guys.
Shooting
While water sports are fantastic on their own, where Casa de Campo truly shines is its shooting and marksmen program. Complete with one of the largest shooting towers in the world (standing at 110 feet), the shooting area at Casa de Campo is one of those most comprehensive, thorough, and altogether enjoyable places to shoot trap, skeet, and sporting clays in the entire world. Each reservation at Casa de Campo comes with 25 shots, but if you're a shooting aficionado, you'll want to book yourself a day shooting sporting clays. Would-be "hunters" move from station to station where clays are flung from multiple locations and in multiple directions, simulating flying birds and small running game. Not an expert? Book a lesson with one of Casa de Campo's instructors and walk away at the end of the week feeling like a pro.
Fishing
With its own massive marina, Casa de Campo has direct access to the clean waters of the Caribbean, where blue marlin, sailfish, tuna, and dorado abound. Join the resort's fishing club for a trip out on the water or get your catch on with other private groups in the area. No matter how you choose to get in the water, you're almost guaranteed to catch something and, even if you don't, you'll spend a gorgeous day on a boat. And what's better than that?
Riding
If staying on dry ground is more you and your friends' thing, try your hand at horseback riding. From trail rides to polo matches to individual riding lessons for you and your buddies, the riding and equestrian center at Casa de Campo is second to none. You can even hire ponies or donkeys to play a game of donkey or pony polo with your friends.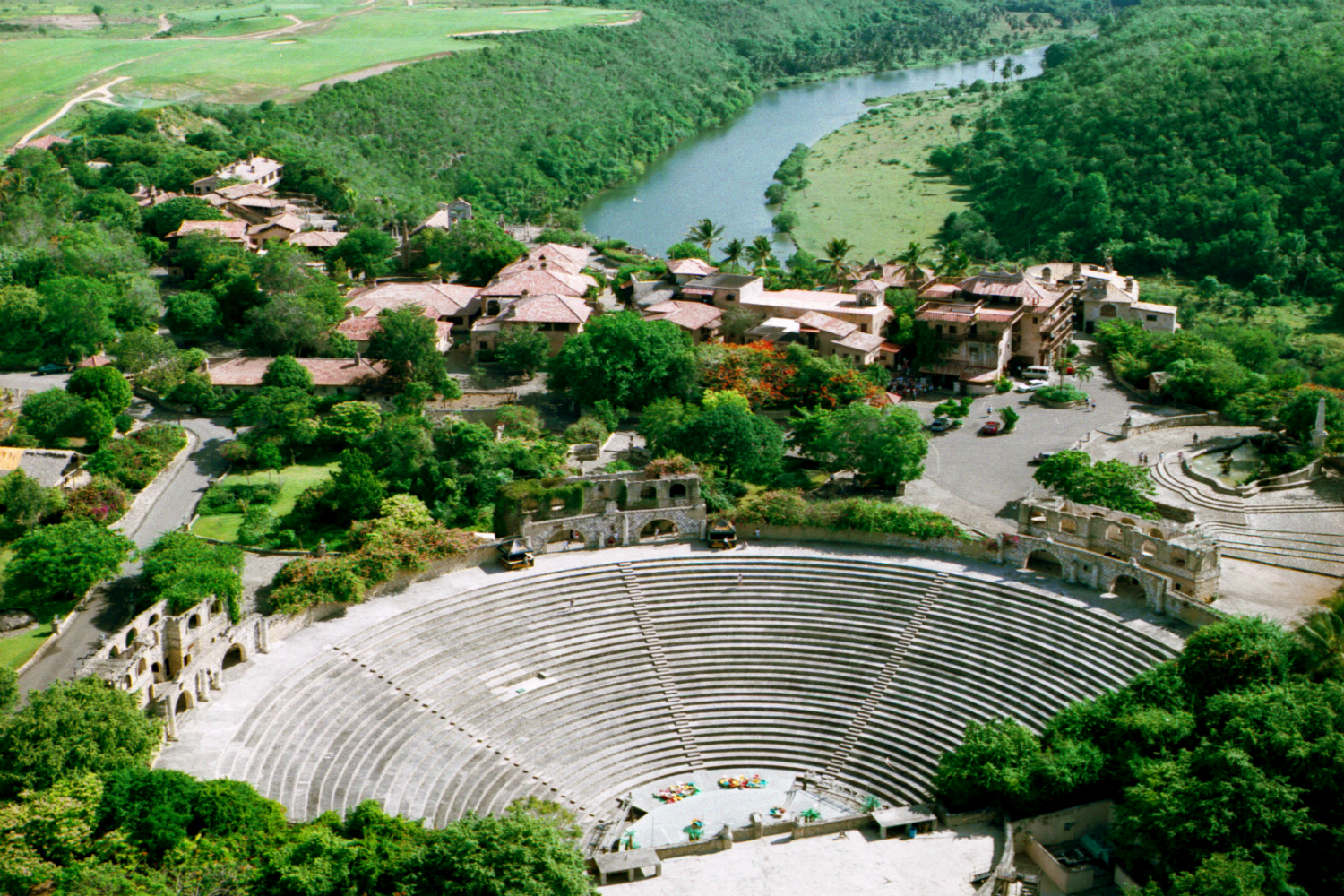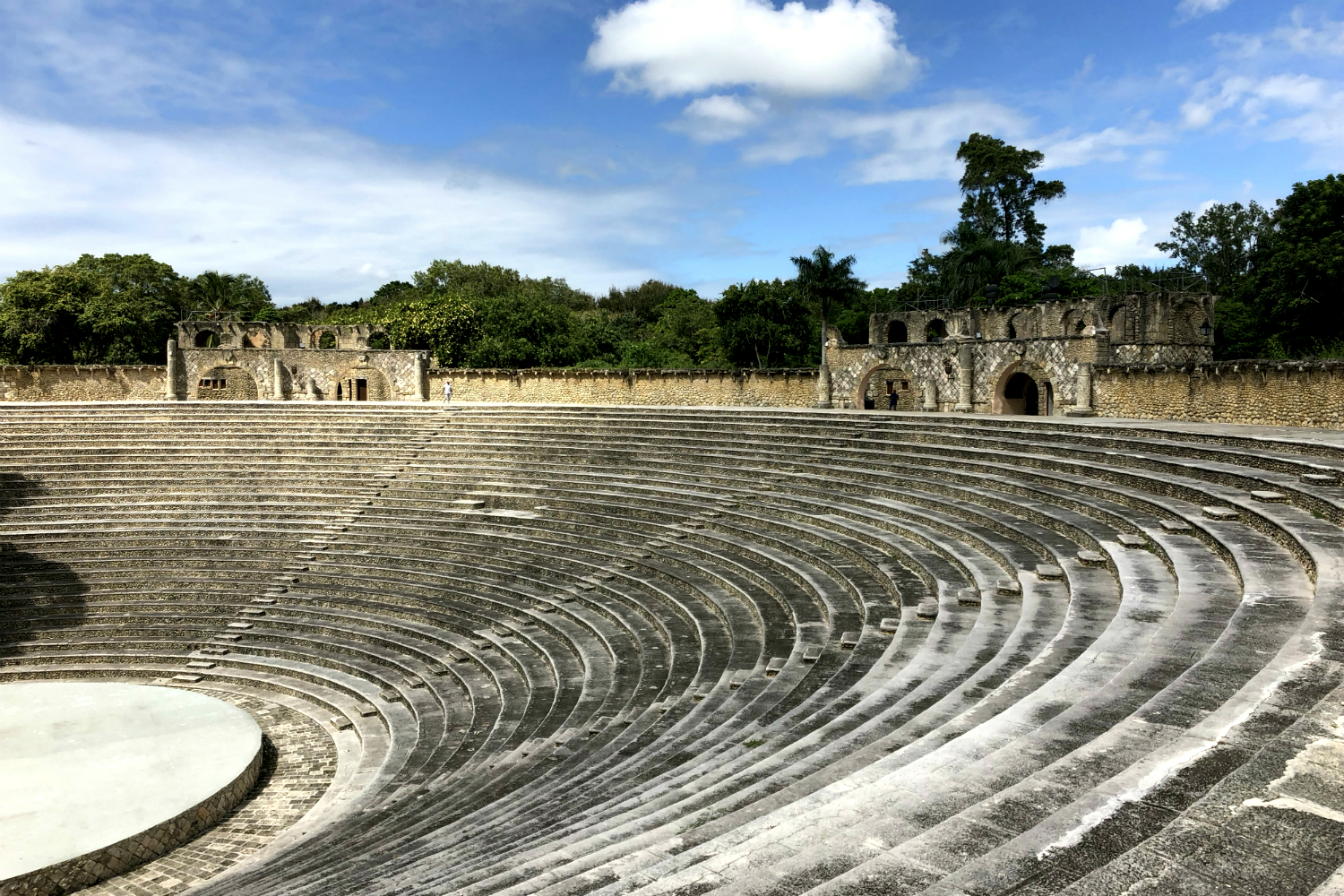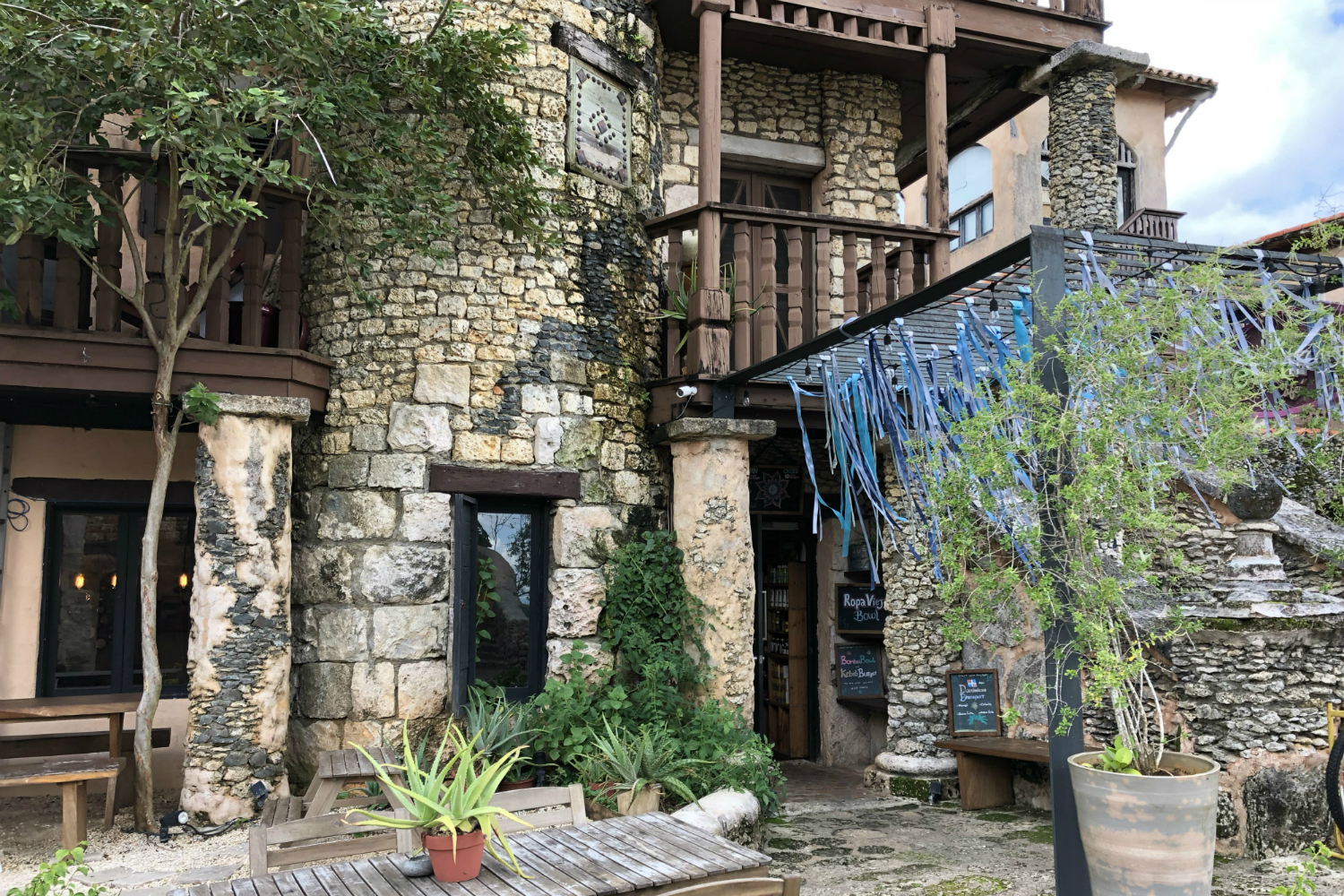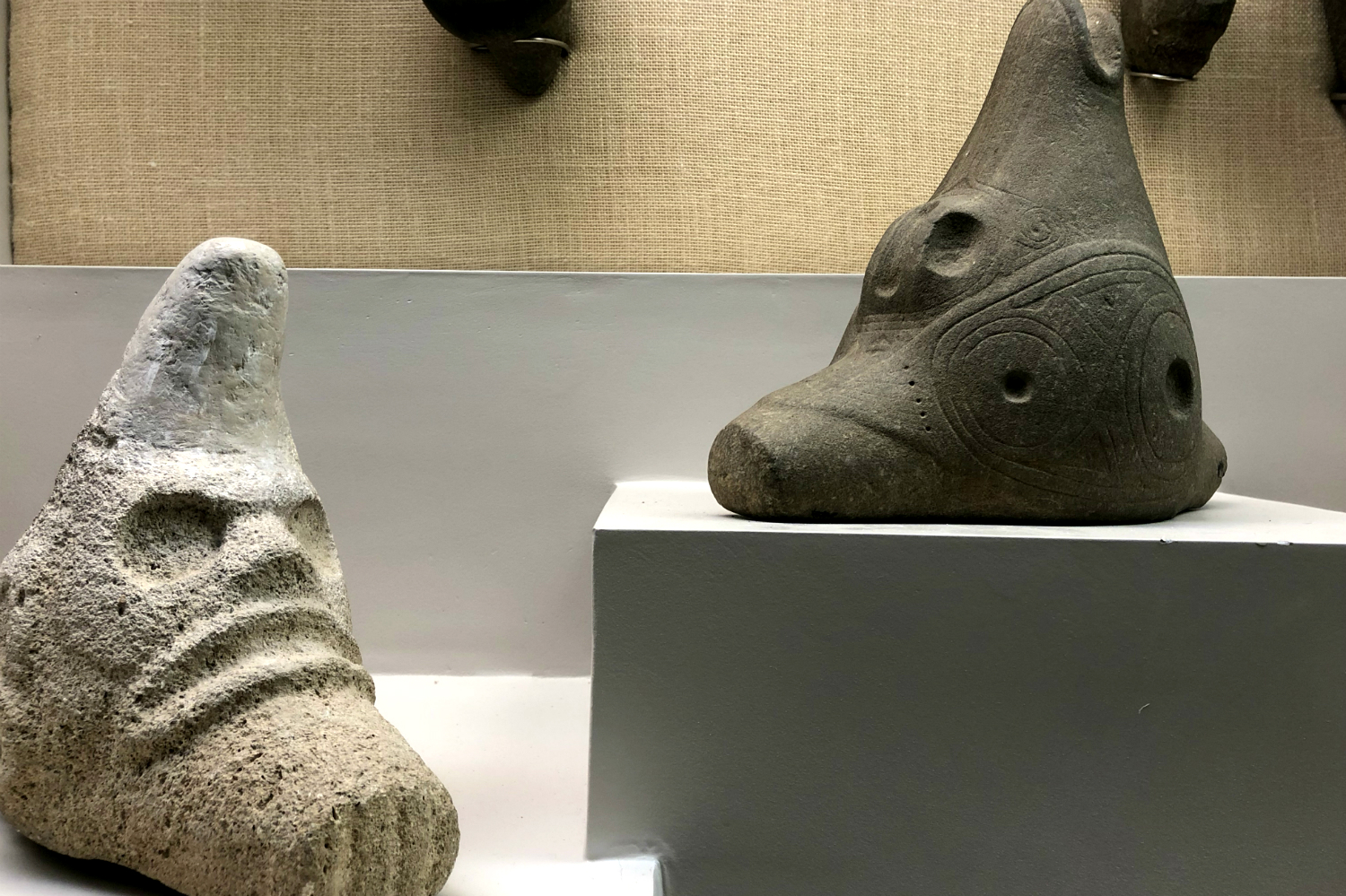 Altos de Chavón
The pièce de résistance of Casa de Campo is Altos de Chavón, a replica 16th-century Mediterranean fishing village complete with a small church, multiple restaurants, a night club, art galleries, and artist studios, as well as a museum dedicated to the amber of the region and another surprisingly thorough and beautifully curated historical museum focused on the Taino people who were the original inhabitants of the Dominican Republic and many other Caribbean islands.
Set 300 feet above the Chavon River, the views from the village are unparalleled — the perfect place to visit for a relaxing dinner with the guys. If you come for lunch, try trekking down to the river itself. If hiking isn't your thing, book your stay at Casa de Campo when one of the many concerts scheduled throughout the year is being held at the village's massive, 5,000-seat amphitheater. Built to resemble those of ancient Greece, the amphitheater was constructed in 1982, its inaugural concert headlined by none other than Frank Sinatra. Even if a concert isn't being held, the amphitheater is a fun space for catching an Insta-worthy image for the 'gram.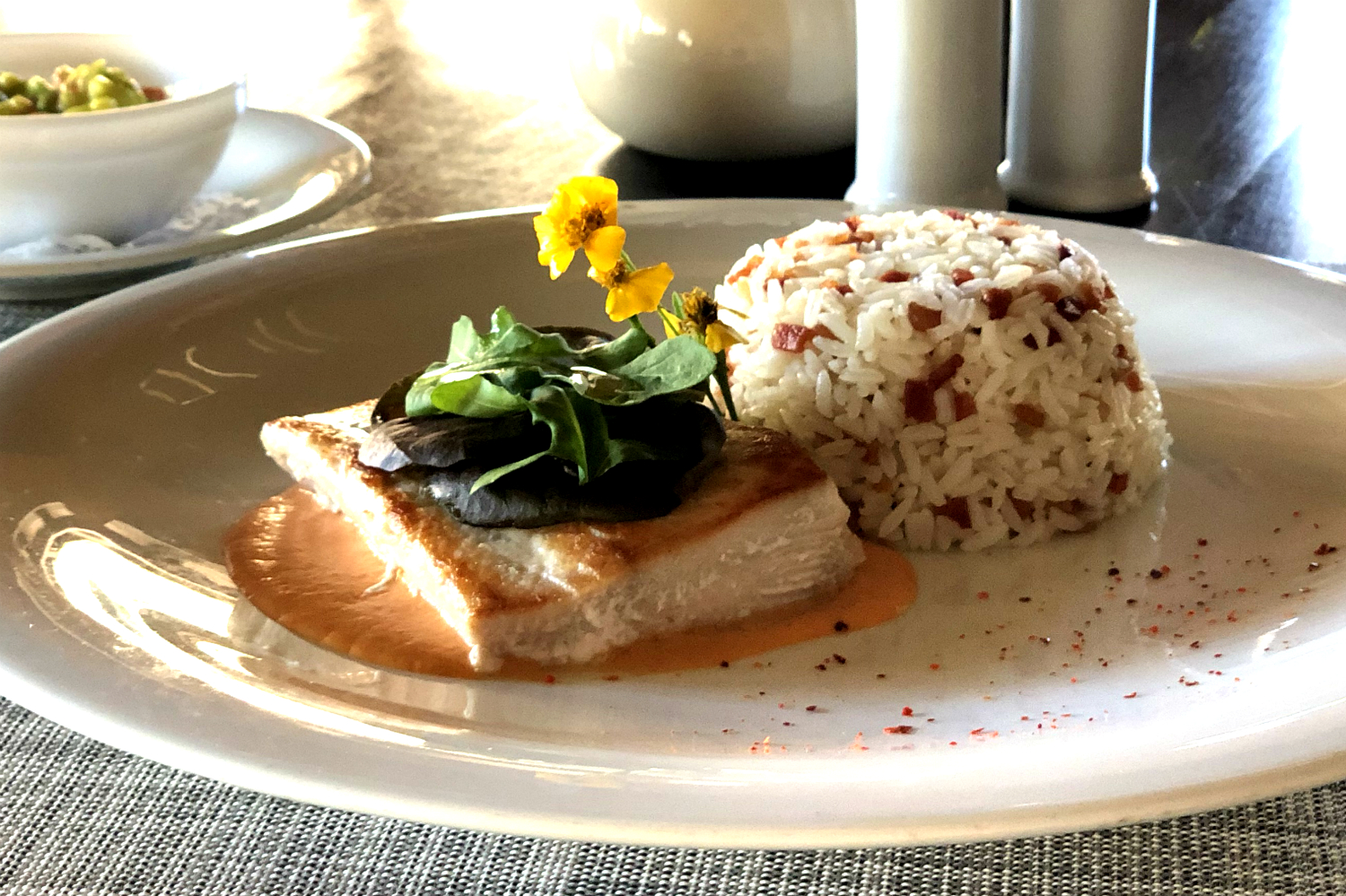 Dining
Food and drink at Casa de Campo are what you would expect from a luxury resort in the Caribbean. From local fish and other seafood to hearty steaks, sushi, breakfast buffets, there's something for every taste. We personally loved the breakfast buffet at Lago Restaurant (the main buffet for those on the all-inclusive plan). Our favorite restaurant, however, was the upscale SBG located at the end of the dock at the marina, which not only provides a tropical island atmosphere but also offers one of the best views of the sea from any place on the property.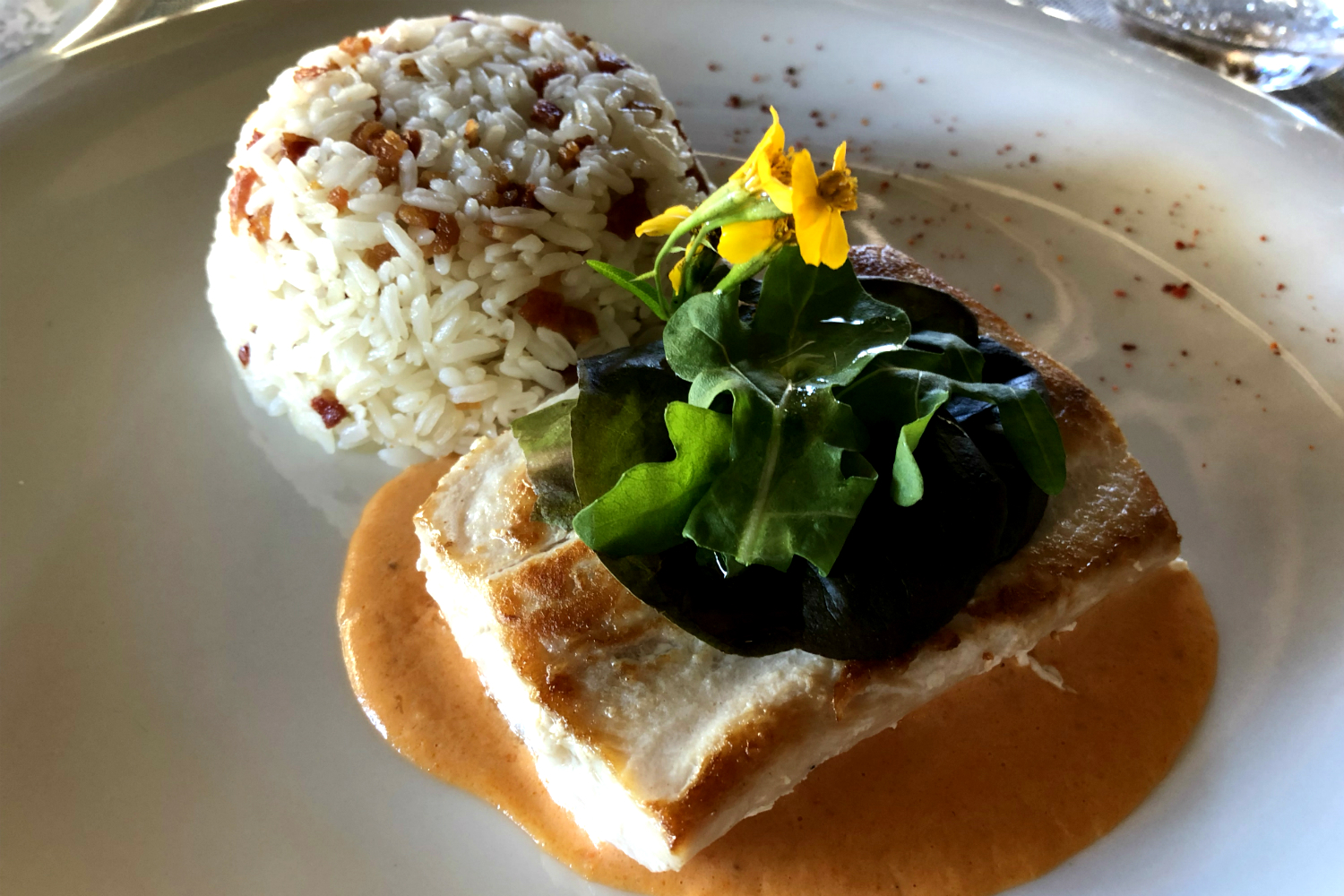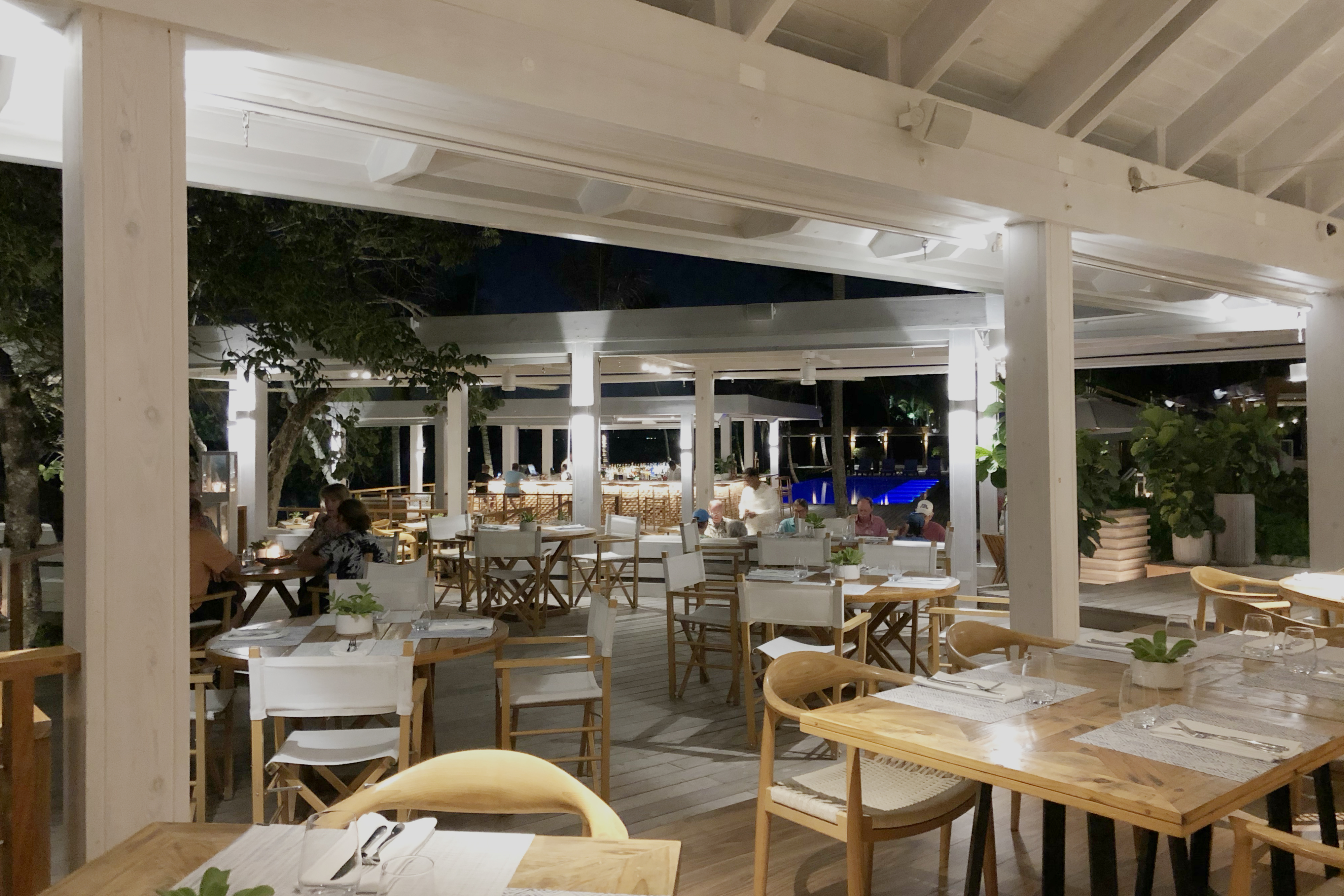 Another spot to definitely check out is La Piazzetta, which takes advantage of its dramatic cliffside location at Altos de Chavón by having outdoor seating that will impress even the stodgiest of food critics. There's also sushi, a beach restaurant at Minitas, and food trucks near the family pool.
Getting There
There are three different airport options to fly into for a trip to Casa de Campo. The closest is La Romana International Airport (the resort's own airport, just a five-minute drive from check-in) and is available via Jet Blue from New York City on Mondays, Wednesdays, and Fridays. There's also Santo Domingo International Airport, which is a 50-minute drive away, and Punta Cana International Airport, also a 50-minute drive from the resort. If you're fancy enough to own a boat, you can arrive by sea directly at Casa de Campo's marina.
For other great vacation destinations, check out The Manual's recommendations for the best places to visit in 2019.
Editors' Recommendations