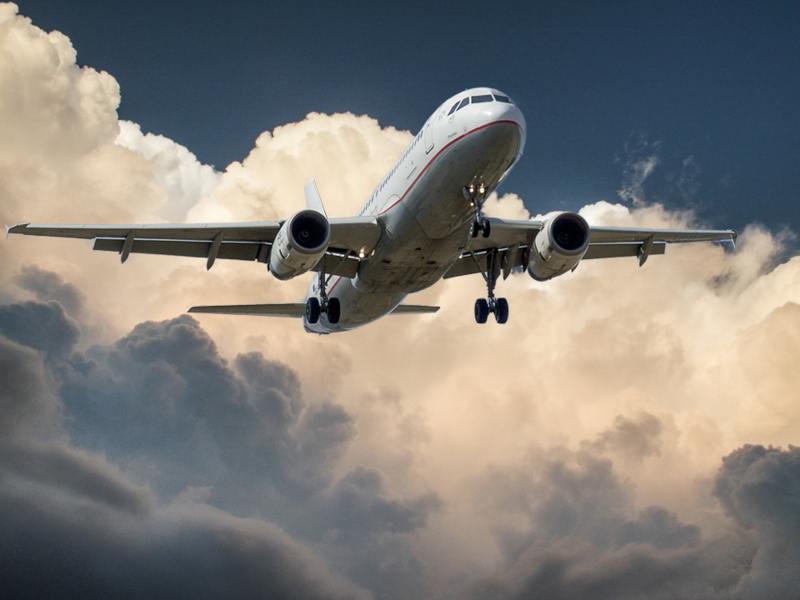 Thinking about booking a weekend getaway or a week's long, unplugged, get-me-out-of-here-right-this-minute trip, the first thing on your mind is probably, "How much is this going to set me back?" It can often be a deal breaker on how long you can go, where you are traveling, and if you can afford to go at all.
While the airlines have certainly changed their flight prices post-COVID, the cost of airfare for this summer may surprise you. Travel booking site Hopper came out with a report that breaks down how much flyers can expect to pay based on location, and it also includes some good intel on hotels and car rentals as well. The bottom line: It's going to cost you to unwind. Cheap airfare will be hard to come by.
How much will a trip cost this summer?
According to their report, average round-trip air ticket prices to Europe increased over last year to the tune of $1,167 versus $850 last year. If Asia is on your bucket list, the news is equally dismal. The average round-trip ticket is coming in at $1,817, compared to only $917 during the summer of 2020. Even going to Canada will cost you more, 2% higher than last year and up 11% over 2019.
Current domestic airfare is a little bit easier on the purse strings averaging $306 per ticket, which is down 19% from last year. If cost is an issue, staying in the U.S. may be a good plan for summer 2023.
Why the increase?
"If you haven't booked summer plans yet, you'll want to do so as soon as possible. Prices are expected to rise in the coming weeks. Now is the sweet spot for getting a good deal," stated Hopper's chief economist Haley Berg in a statement. The reason? High demand and limited airline capacity, said Hopper. Staffing issues at certain airports also play a role, but that is to a lesser extent.
"Airfare for domestic summer trips is currently trending below 2022 levels, but remains higher than pre-pandemic (2019) pricing," Berg continued. "Airfare for June and July trips are (approximately) 7% below 2022 prices and are expected to remain steady until they spike in the two to three weeks before departure dates, as is usual. Airfare is (approximately) 16% higher than 2019 levels."
The time you go this summer also makes a difference. Air tickets will be at their most expensive for 4th of July weekend trips this year, "with domestic trips averaging $349 per ticket, up 17% from 2019 but down 17% from their peak at $420 per ticket last summer," according to the report.
Our advice would be to book as soon as possible, be flexible on your dates of travel, and have a little patience during the booking process. Don't be married to one airline over another, and don't forget about the budget airlines like Allegiant Air and Sun Country Airlines, which always have decent deals to a number of U.S. locations.
Editors' Recommendations