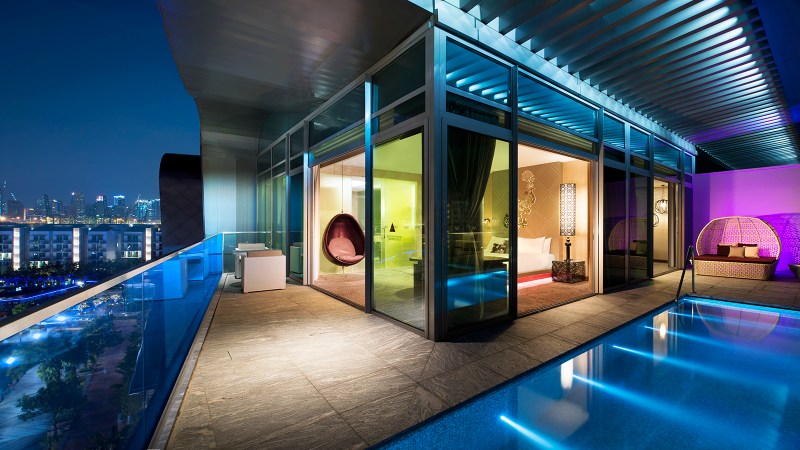 It wasn't long ago that color TV, free HBO, and vibrating beds were enough to draw road-weary travelers to a hotel. Now, guests demand more — a lot more.
Asia is home to some of the most modern, most high-tech hotels in the world where state-of-the-art amenities are table stakes. Here are just four of our favorites.
The Peninsula Tokyo (Tokyo, Japan)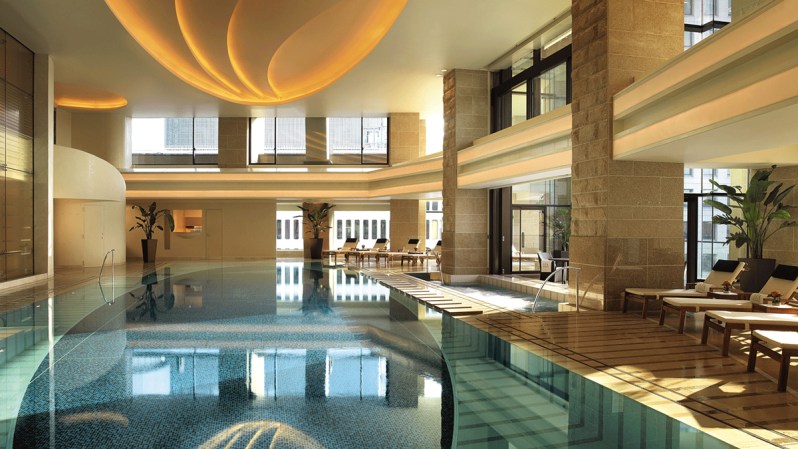 Few cities set the bar for "high-tech" like Tokyo. Among the city's flagship hotels is The Peninsula Tokyo — an uber-luxury property minutes from Tsukiji fish market in the high-end Marunouchi business district. All 314 guest rooms are outfitted with more than 3,000 Internet radio stations, large flat-screen TVs, customizable mood lighting, and Skype-capable wireless phones. What's more: guests have exclusive access to a fleet of luxury cars including BMW 750s, a Tesla Model S, and two Rolls-Royce Phantoms.
W Singapore at Sentosa Cove (Sentosa Island, Singapore)
W Hotels is well-known as one of the chicest, most modern hotel brands in the world. So, it's no surprise that the W Singapore at Sentosa Cove provides guests with ultra-high tech luxury amenities. Sleek LED lighting pulses throughout the hotel, setting a nightclub-esque atmosphere. The beautiful outdoor pool features underwater speakers streaming swish electronic music, and loaner iPads are available at the private poolside cabanas. Rooms feature 40-inch flat-screen TVs, Bose speakers, and iPod docks while the flagship, $9,000-per-night Extreme WOW Suite even boasts a private DJ booth.
Pengheng Space Capsules Hotel (Shenzhen, China)
Shenzhen's Pengheng Space Capsules Hotel isn't the city's swankiest hotel, but it's arguably one of the most high-tech. The staff consists entirely of robots, from the reception desk to the waitstaff to the doorman. Add to that a liberal use of neon lighting, multiple computer banks, and 17 capsule beds (not full rooms) designed to resemble hyperbaric sleep chambers a la Alien and the result is a distinct, futuristic, spaceship-inspired look and feel. Amenities are relatively thin, but that means super affordable pricing in a city that can prove prohibitively expensive for travelers.
The Henn na (Sasebo, Japan)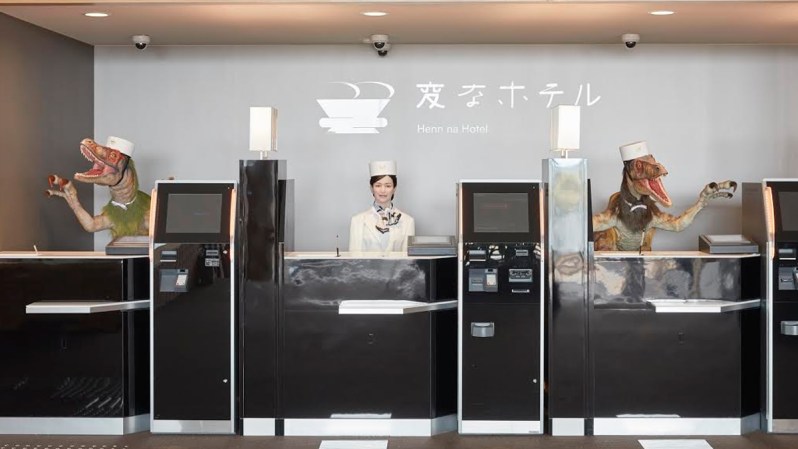 Japan's Henn na (or "Weird Hotel") makes heavy use of robotics not for novelty purposes, but for efficiency. Unlike the Pengheng Space Capsules Hotel, it relies on a blend of robots (at check-in, for example) and human workers to optimize the visitor experience. The front desk reception is capable of checking guests in for the night and engaging in basic conversation in English or Japanese. Guest rooms feature a minimal, Japanese-inspired aesthetic and typical tech amenities like free Wi-Fi and touchscreen HVAC control panels. However, all include a doll-sized robotic personal assistant to provide guests with local dining and entertainment recommendations.