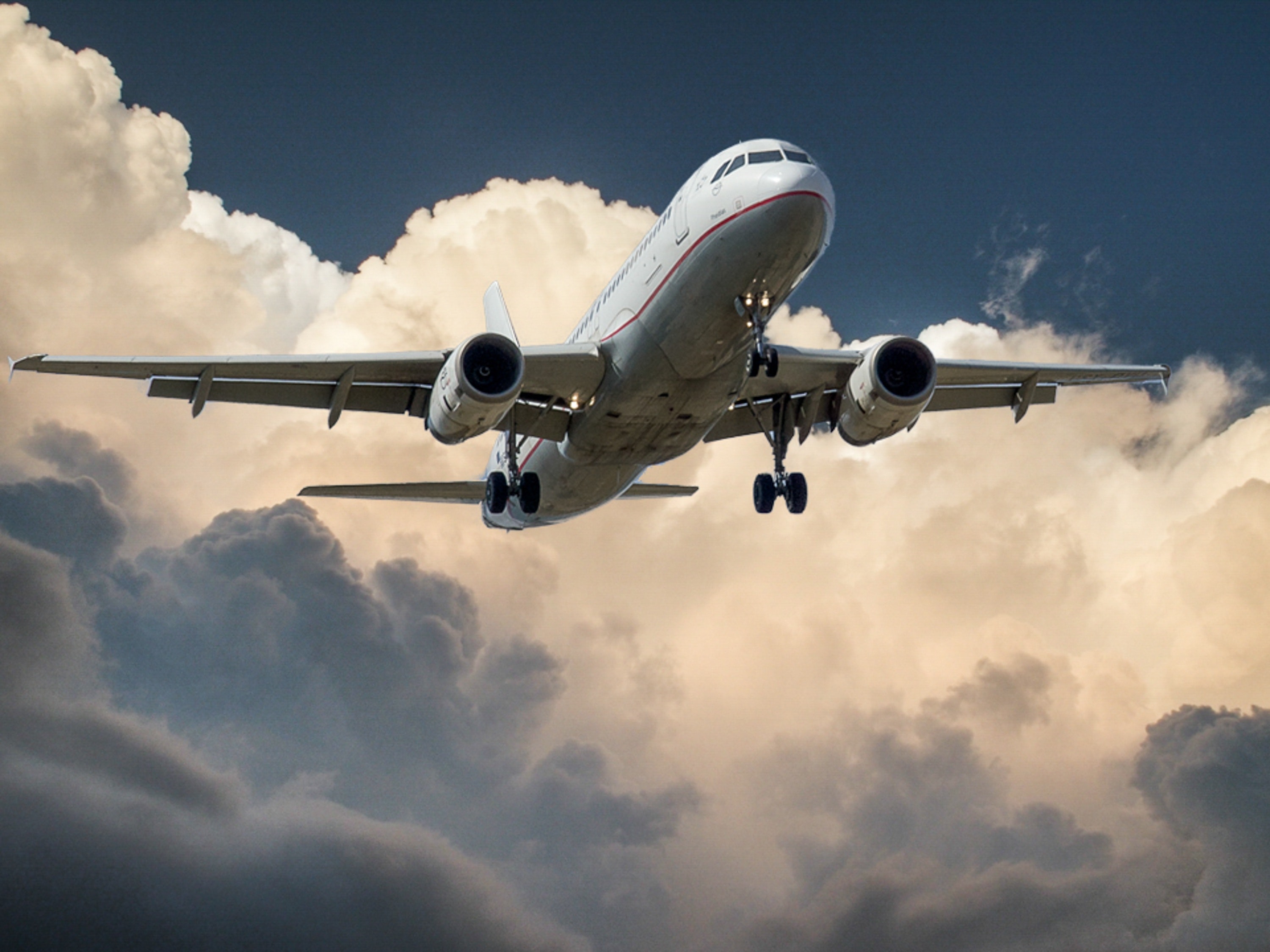 Buckle your seatbelts — science says air turbulence is about to get even more turbulent. Turbulence is a commonly discussed part of air travel. When flying, your pilot may see it on the horizon or predict if thunderstorms are in the forecast.
Now, scientists are predicting it's going to get worse. Dr. Paul D. Williams, a researcher from the University of Reading in the U.K, published predictions in 2017 based on a forecasting algorithm he built. Williams' key findings varied based on altitude and were larger at 39,000 feet in the air compared to 34,000 feet in the air. However, he believed clear air turbulence would double in some locations by 2050-2080. Severe turbulence increases would likely be more than light and moderate turbulence.
What is clear air turbulence? It's a type of turbulence that happens when there are no clouds or poor weather. Wind shears (a quick change in speed and direction of the wind) cause this type of turbulence. Clear-air turbulence is troubling because it's unexpected, though becoming more common.
NASA is also ringing alarm bells. In a feature published in 2023, NASA pointed to the changing climate as a reason for turbulence. Global temperatures increase because of rising greenhouse emissions, like carbon dioxide. As a result, a jet stream or a narrow band of strong wind in the atmosphere's upper levels experiences more wind shear. The amount of wind shear has increased by 15% since 1979, the year satellites started observing it, according to research published in 2019.
In 2020, scientists from China published a study that found that higher temperatures in the Earth's upper atmosphere trigger mid-latitude wind shear and turbulence.
How might this affect consumers during air travel? Since clear-air turbulence can't be seen, it's challenging for pilots to avoid it.
Experts told NPR that pilots could avoid the four major jet streams, which would lengthen flight times and even contribute further to carbon emissions (longer flights mean more fuel).
Airlines could also reduce loads on a flight, passenger, baggage, or otherwise, a move that could cost them — and perhaps you — money.
Hopefully, the powers that be can devise a solution to reduce bumpy skies — and perhaps solve the climate issue. The effects of climate change were already felt by winter travelers, who experienced less snow in northeast towns and even on the ski slopes in some areas.
We'll likely continue to suffer from extreme temperatures over the next three decades and beyond.
What can you do? You can't solve the entire crisis alone. However, there are steps you can take to reduce your carbon footprint, including:
Walking when you can instead of driving a car

Carpooling to work

Eating a primarily plant-based diet
The world's fate is not entirely on your shoulders, but even small steps can make life less turbulent for future generations. In the meantime, buckle up.
Editors' Recommendations