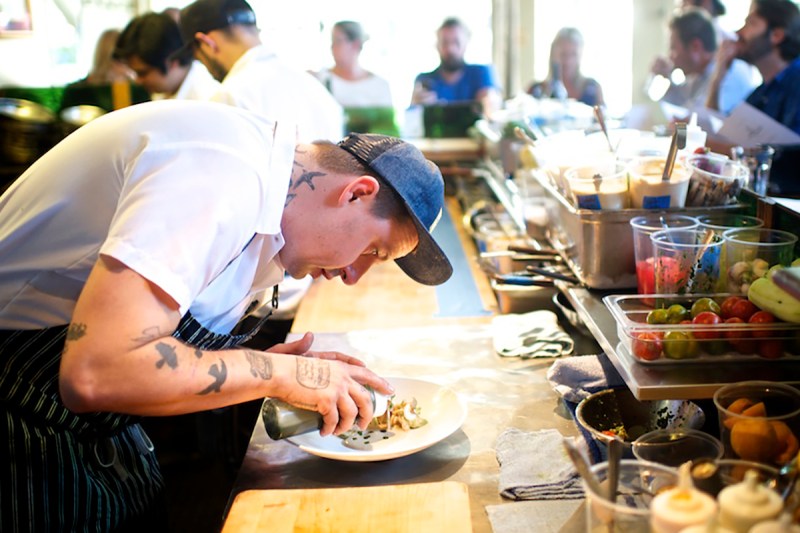 Which new bourbon are we pumped about? What does it take to be a master journeyman? Where are we excited to travel to next? Each week, The Manual Podcast invites an expert, artisan, or craftsman for a roundtable discussion on what's new, exciting, and unique in their trade.
For this week's special extra episode of The Manual Podcast, Greg and Sam sit down with chef Gabriel Rucker to discuss sobriety, especially during quarantine.
Gabriel Rucker, the chef and owner of the much-lauded Portland restaurants Le Pigeon and Canard, has been sober for six years and so we reached out to get his take on being sober during quarantine as well as tips on how he manages his life on a daily basis.
The biggest tip Rucker has? Find a replacement for whatever it is. An example could be getting down with some iced tea or mocktails instead of whiskey and beer. Or, find an activity to occupy the time you'd spend drinking (again, if that is what you are struggling with).
Next, Rucker dives into resources for people who are struggling. From daily online meetings to resources specifically for people in the service industry dealing with addiction, there are plenty (that are also free) that you can use from the "comfort" of your own home (if being stuck in one's house can be defined as comfort).
The takeaway from this episode? Help is there and is ready for you if you need it. You are more than a substance or substances.
Are you struggling with drinking? Do you think that quarantine has changed your drinking habits in a negative way? Let us know. We want to hear from you. If you ever have a question or comment for The Manual Podcast folks, give us a shout at podcast@themanual.com — we're always around! Be sure to follow us on Facebook and Twitter so you can join the discussion. Don't forget, too, to rate and review the podcast where you download it.
Further Reading
Editors' Recommendations