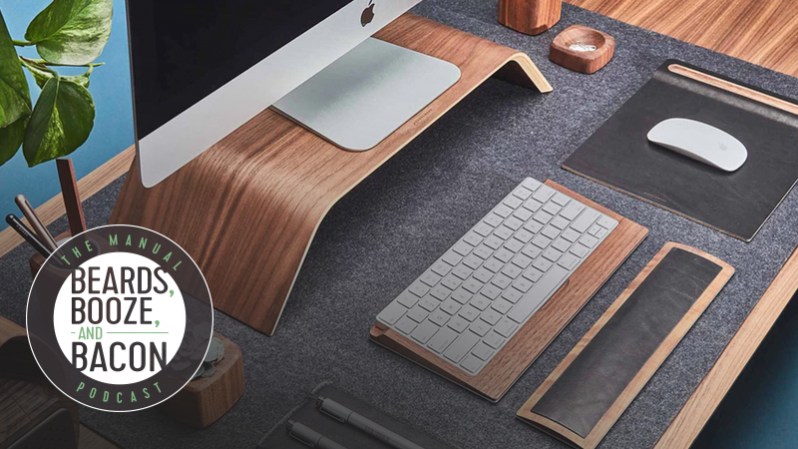 For this week's episode of Beards, Booze, and Bacon: The Manual Podcast, the round-table — managing editor Nicole Raney, food and drink editor Sam Slaughter, and host Greg Nibler — sit down with co-founder and CEO of Grovemade, Ken Tomita.
Grovemade, as Tomita says early on, does things "the hard way." A furniture-maker originally, Tomita talks the crew through how Grovemade came to be, from the Portland-based brand's first product, an iPhone 3 case, through the various innovations the team pursued when the phone case market became saturated to what they are doing today. Along the way, Tomita tells us about what it's like to be vertically-integrated (he also explains what that means), how the quality of the product is easier to control when his company has their hands on every step of the process, and what it's been like to open a manufacturing space up to the public.
If you are a maker or creator of anything — and have ever gone through a difficult time trying to figure out how to make what you do work — then this episode is definitely for you.
Are you a fan of Grovemade? Are you eagerly awaiting a certain product from the company? There may or may not have been a tease of a new item in this podcast. Let us (and them) know! If you ever have a question or comment for The Manual podcast folks, give us a shout at podcast@themanual.com — we're always around! Be sure to follow us on Facebook and Twitter so you can join the discussion. You can also find Grovemade on Instagram and Facebook.
Further Reading
Editors' Recommendations