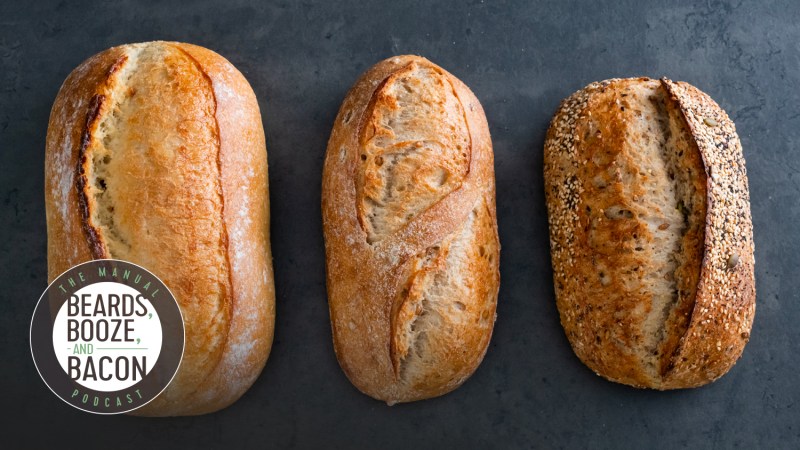 For this week's episode of Beards, Booze, and Bacon: The Manual Podcast, the round-table — managing editor Nicole Raney, food and drink editor Sam Slaughter, and our host beyond compare, Greg Nibler — sit down with vice president of research and development for La Brea Bakery, Jon Davis, to talk all things baking.
You could say this week's episode is actually named Beards, Booze, and Baking. (Yes, Sam makes that terrible pun in the episode, too.)
Not only does Davis have an awesome title, but he has a wealth of experience when it comes to baking. Having been with La Brea since 1991 (the famous bakery launched in 1989), he's seen it all. Because of that, the gang had a ton of questions. What happens when one doesn't know anything about baking? Where do you start? What about box mixes? Are they okay? What are his thoughts on cookies?
All of these questions and more — like what are the essential items you need to start baking and what are ways to avoid common baking mistakes — will be answered. If you've never baked a cookie in your life, this episode is for you. We warn you, though, you're definitely going to leave hungry. We sure did.
Are you a master baker or do you mess up box brownies? Have you set a cake on fire and want to let us know? If you ever have a question or comment for The Manual podcast folks, give us a shout at podcast@themanual.com — we're always around! Be sure to follow us on Facebook and Twitter so you can join the discussion.
Further Reading