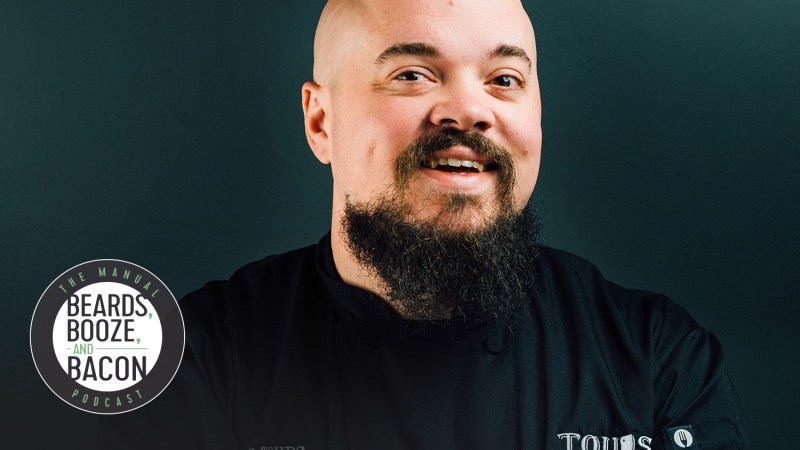 For this week's episode of Beards, Booze, and Bacon: The Manual Podcast, the round-table — managing editor Nicole Raney, food and drink editor Sam Slaughter, and the inimitable host, Greg Nibler — is joined by celebrity chef and author of Chasing the Gator, Isaac Toups, to get a nose-to-tail education on Cajun cuisine.
Before getting into the finer points of Cajun cuisine (note: all of the points about Cajun cuisine are fine and also delicious), Toups dishes on what it was like to compete on Top Chef. From there, we get an education on what exactly defines Cajun cuisine and what dishes are the shining examples of the food style. Toups then talks about what it was like to work under another celebrity chef, Emeril Lagasse, as well as the hot spots to check out when you're in New Orleans searching for delicious food. Squirrel brains also find their way into the conversation.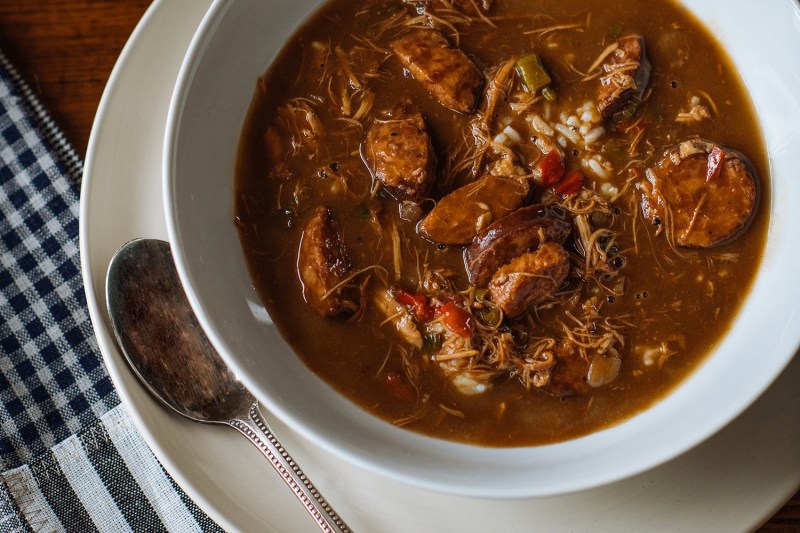 We do have a warning for this episode, though. Make sure you've eaten. If you haven't, you're going to be absolutely ravenous by the end and we take no responsibility for any hangry actions you may take upon finishing this tasty new episode of Beards, Booze, and Bacon.
If you have a question for The Manual podcast crew, give us a shout at podcast@themanual.com — we're always around! Be sure to follow us on Facebook and Twitter and keep an eye out for podcast polls so you can join the discussion. You can also follow Toups and his restaurants — Toups' Meatery and Toups South — on Instagram.
Further Reading
Editors' Recommendations