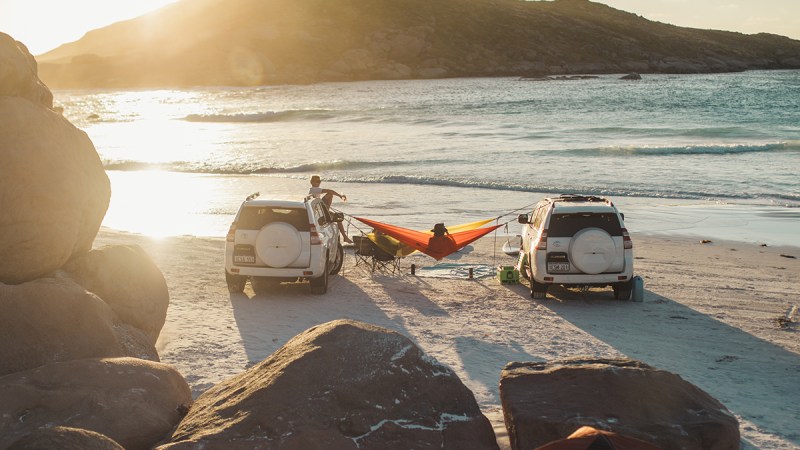 Whether you are a die-hard music festival goer, a minimalist backpacker, or perhaps you fall somewhere in between, this ultralight hammock from Sea to Summit is sure to become a staple regardless of your outdoor endeavors.
At 8.5 feet long, 4 feet wide and weighing a mere 5.4 ounces and packing down to the size of a soda can, the single user, slim-profile design quickly rolls up into its own integrated stuff sack. While the suspension straps are not included and must be purchased separately, the stuff sack does expand to accommodate them along with the hammock itself.
The specially designed monofilament fabric is strong and durable that it is rated to hold up to 300 pounds–so all you Thor-men out there don't have to worry about it supporting your weight. The ultralight hammock's mesh-like appearance is highly breathable and therefore advantageous in warmer climates or for those humid nights under the stars. High strength buckles allow for easy setup with the suspension straps.
In addition to the hammock and suspension straps, additional items that allow users to cater to their specific needs include: tree protectors, a gear sling, bug net, and tarp.
If traveling solo, the entire system weighs far less than other shelters and therefore allows minimalists backpackers to shave those crucial ounces from their packs.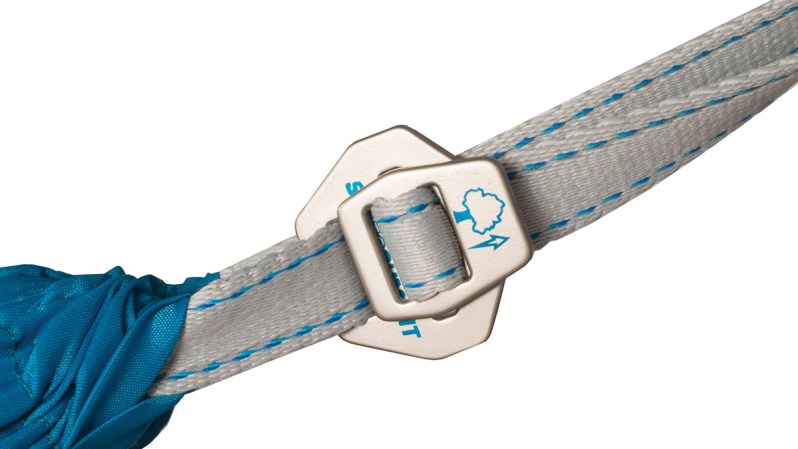 At almost 10 feet long, these easily adjustable straps can be used alone or paired with the tree protectors to make setup quick and easy.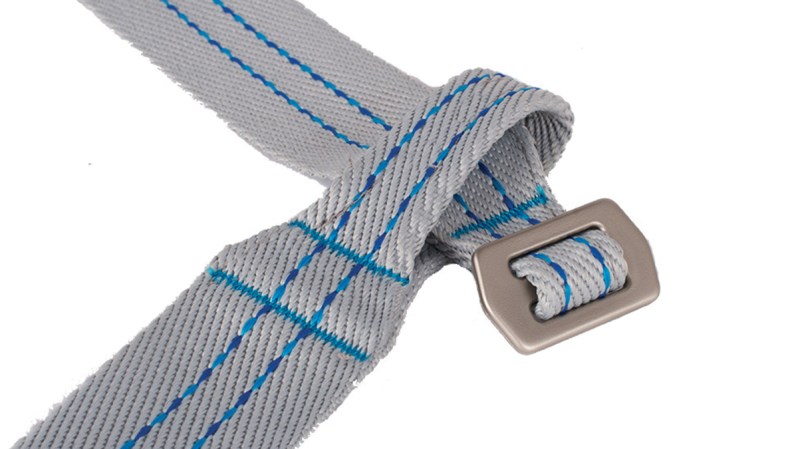 These larger straps protect the trees that support you in your lofty endeavors while easily connecting to the suspension straps.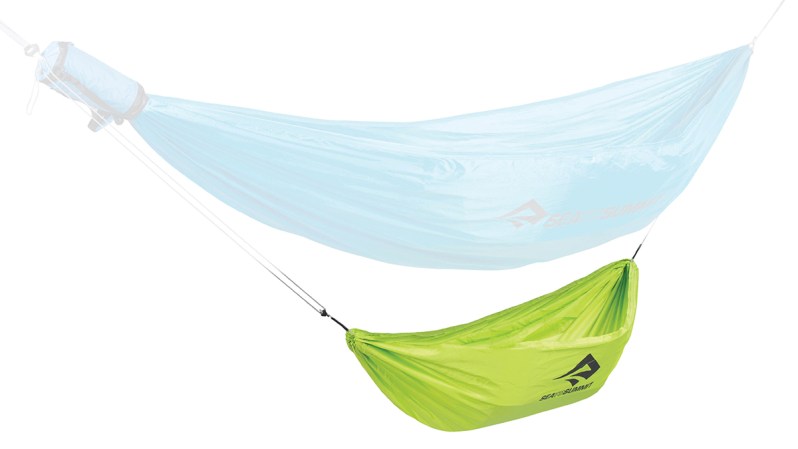 Keep your essentials close at hand and secured above the ground.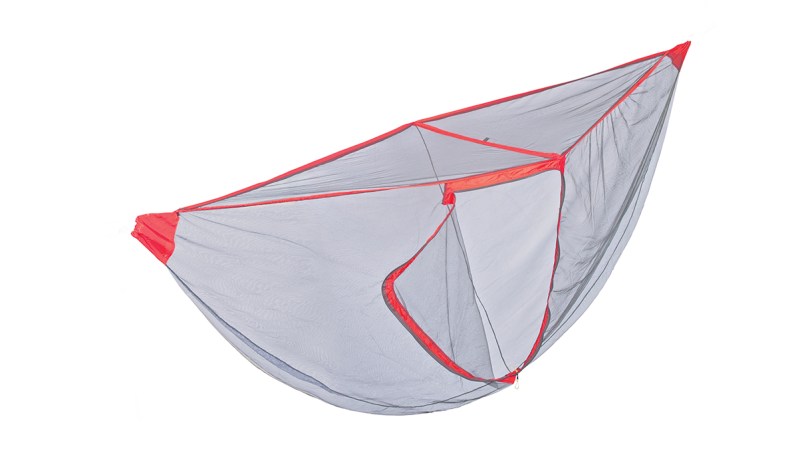 Providing maximum interior space, the bug net is surely a must have for those warm summer months so you can enjoy nature without the nagging pests.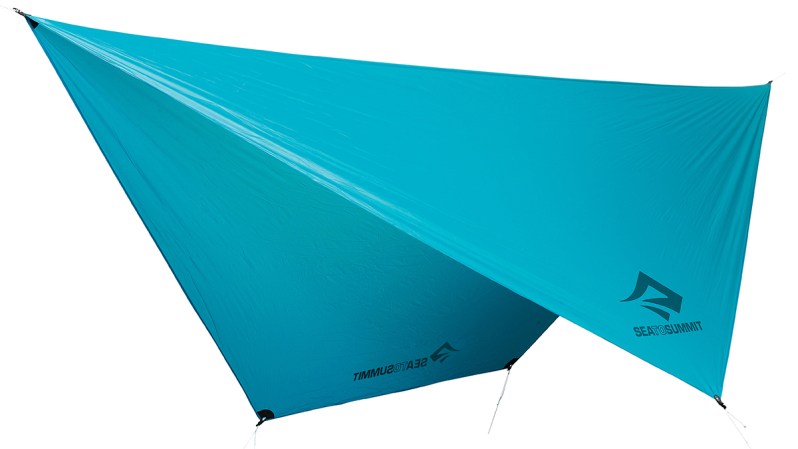 Don't let Mother Nature ruin your slumber with a surprise downpour. Protect yourself from the elements with this lightweight addition.