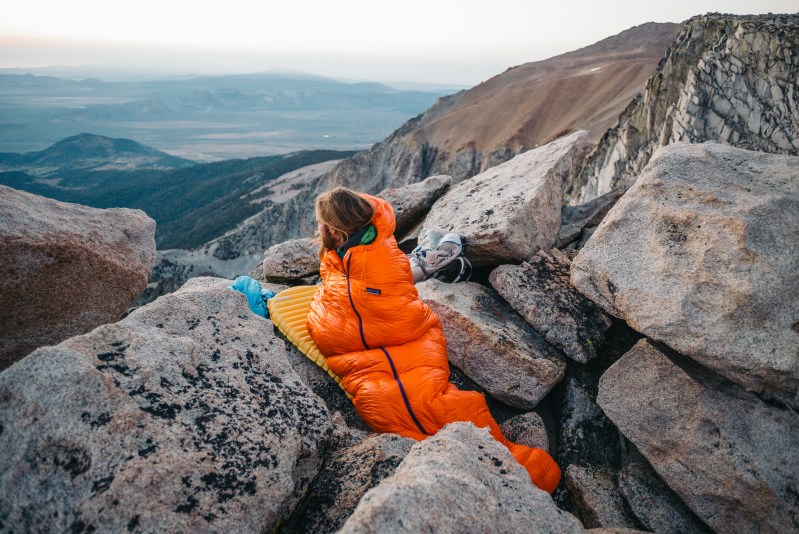 A Patagonia sleeping bag? I'm down with that. In fact, the bag is too — filled with 850-fill-power Traceable Down, that is.
The new Patagonia sleeping bag can be celebrated by all outdoorsman, from the weekend backpacker to the alpine rock climber to the ultimate adventurer. True to form, Patagonia is adding another tool to your adventure kit that just makes sense: it's warm, water-repellent, light-weight, ultracompressable, designed thoughtfully, and, of course, environmentally conscious.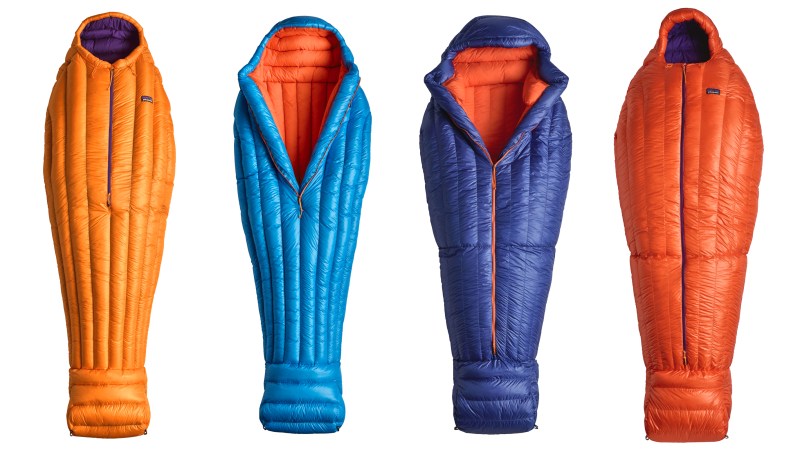 Although the Patagonia sleeping bag is new to the market, it is by no means new to the field. "After years and years of making one-off sleeping bags for ourselves and people heading out on select trips, we wanted to share what we've learned with the greater outdoor community," said Jenna Johnson, Patagonia's sr. director, technical outdoor. "Our team built on a deep knowledge of insulation design and thought through every aspect of these sleeping bags, offering our customers a highly crafted, super functional bag option. Sleeping bags are such a crux part of our kit, and they become like a partner as we go out to explore and see new places. I'm very proud of our work and excited to offer these products to our customers."
And how did they do it? They looked at their field-tested product line, chose their best materials, and built a rock-solid bag. Since Patagonia's founder Yvon Chouinard built his first sleeping bag 45 years ago, the company has mastered the craft of down insulation and is celebrating that craft with these bags. Building on other successes, they borrowed from their beloved Houdini styles to add a featherweight 100% nylon rip-stop liner that dries quickly and offers superior next-to-skin comfort. To wrap it all up, the shell fabric is an ultralight 100% nylon ripstop fabric, built to provide maximum down loft, durability in any terrain, and to enhance the performance of the DWR (durable water repellent) finish.
If Patagonia is new to you or you wonder why all of your friends wear some variety of a Patagonia puff jacket, let me tell you why I personally appreciate this company. The gear is good. It's tough, it works, it's reliable. Equally important, though, is that the company is good. Patagonia is an advocate for our natural spaces, they donate 10% of their profit to environmental groups, and they show accountability and care with the materials they use. For example, all of the down Patagonia uses is Traceable Down, traced from farm to factory to help ensure the birds are not force-fed or live-plucked.
The Patagonia sleeping bag is available in two models — a 19°F / -7°C and 30°F / -1°C — both of which are EN tested and rated. Both models are available now in short, regular and long sizes.
Available for purchase at Patagonia retail stores and at Patagonia.com.
Editors' Recommendations