"The clearest way into the universe is through a forest wilderness," says John Muir.
Immersing oneself in nature can be rejuvenating. Muir couldn't possibly have foreseen the advent of technology and a society perpetually connected to a grid. Or perhaps he did predict our need to disconnect and find restoration within nature.
Need to find a fresh new perspective?
Dust off your boots, pack a few essentials, and walk among these old-growth forests that have withstood the ravages of time (and mankind) to evoke a sense of wonder to all those who behold them. Some have been around longer than entire civilizations.
| | | |
| --- | --- | --- |
| Forest | Location | Tree Age |
| Avenue of Baobabs | Madagascar | Up to 3,000 years old |
| Ancient Bristlecone Pine Forest | United States | Almost 5,000 years old |
| Tarkine Forest Reserve | Australia | Over 3,000 years old |
| Tongass National Forest | United States | Over 800 years old |
| The Araucaria Forests | Chile and Argentina | Over 1,000 years old |
| The Redwood Forests | United States | Up to 2,000 years old |
Madagascar
The few remaining trees along this dirt street connecting two towns were once part of a dense tropical forest. The uniquely shaped Baobabs were described by early visitors to the island as appearing to have been ripped out of the ground and placed upside-down due to their skyward branches that resemble roots. The trees along the "Avenue" are the largest of the six species found in Madagascar and can live for 1,000-3,000 years (or longer). Deforestation continues to threaten these remaining giants and the nation is seeking to protect the famous stretch of road.
California, United States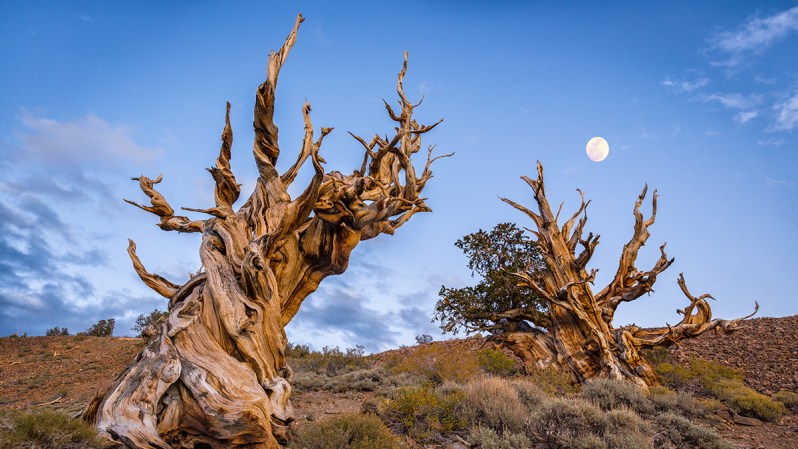 Located adjacent to the Sequoia National Forest, this grove can be found close to 10,000 feet up in California's White Mountains. Some of the ancient trees nestled within the almost otherworldly landscape germinated almost 5,000 years ago. Many of the oldest trees owe their almost sculpted appearance to the high-altitude environment.
Tasmania, Australia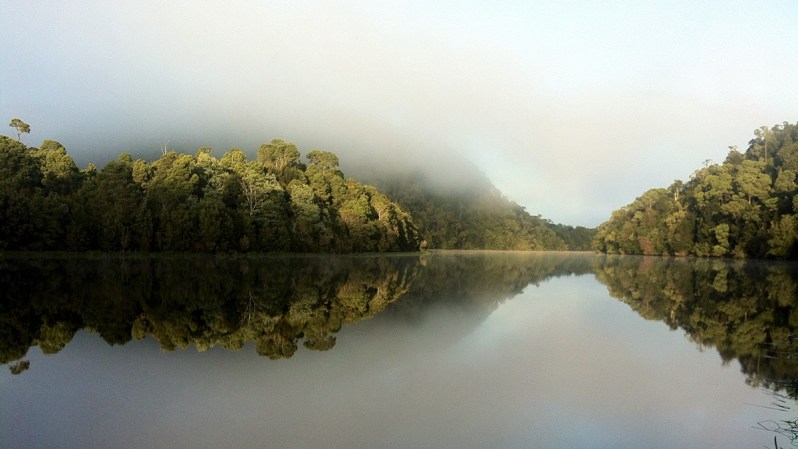 The Tarkine Forest Reserve, the largest temperate rainforest in Australia, is to the home to the Huon pine, the second-oldest living tree species on the planet. These elders can live longer than 3,000 years. Walking in this prehistoric-looking forest, one might get a glimpse of what life was like in the age of dinosaurs without fear of being consumed. In addition to its unique flora and fauna, the area also contains a large number of Aboriginal sites.
Alaska, United States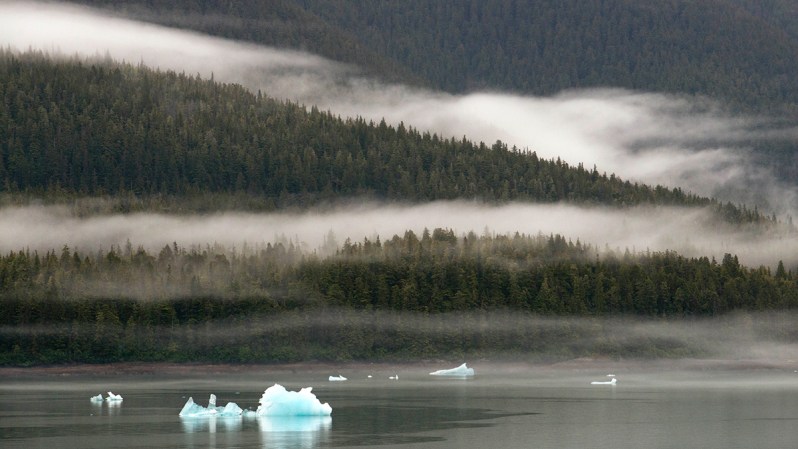 Encompassing close to 17 million acres, this temperate rain forest in Alaska may also be one of the oldest — some sections are several thousand years old and many of the trees within the expanse are estimated to be over 800 years old. Tongass makes up one-third of all the old-growth temperate rainforests on the planet.
Chile and Argentina
Araucaria araucana, commonly known as Chilean pine or the monkey puzzle tree, is an evergreen that can live for over 1,000 years. While juvenile trees appear more conical in shape, as the tree matures, it takes on the more iconic umbrella or paintbrush shape. A single tree can be awe-inspiring, but an entire forest's worth set against a backdrop of the snow-capped peaks and high mountain lakes of the southern Andes is truly spectacular.
California, United States
The 53,000-acre Humboldt Redwoods State Park includes 17,000 acres of old-growth coastal redwoods. In addition to the largest tract of old-growth redwoods, the park also contains the biggest concentration of redwoods over 350 feet tall. Fortunately, a group stepped in during the early part of the 20th century and began purchasing tracts of land to protect these trees, many of which are thousands of years old.
Article originally published August 1, 2018. Last updated August 8, 2018.
Editors' Recommendations