About five years ago I was headed to Aspen, Colorado, to officiate a friend's wedding, a ceremony that would take place on a stunning late summer day atop Aspen Mountain itself. As I drove ever higher into the Rockies, I became ever more possessed by a sense of energy and excitement. At one point, I turned to a buddy who sat there in the passenger seat and said: "Do you feel that? Know what that is? It's vigor."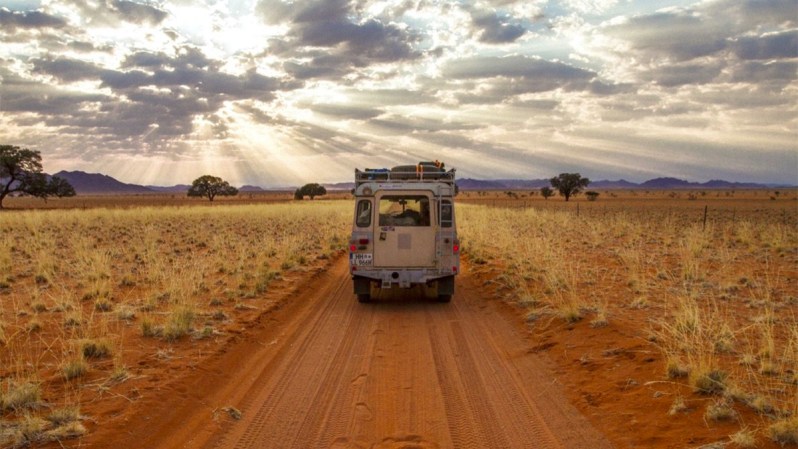 I've always loved the outdoors, mountains, in particular, being a favorite haunt of mine. Shortly after that Aspen wedding, my wife gave birth to the first of our two children and the time available for climbs, campouts, and even day hikes was greatly curtailed. (The good news is that, at four years old, our son already loves hiking, camping, kayaking, and more, so I'm starting to get back out there, this time with m'boy.)
What is the outdoor enthusiast to do when life's many duties prevent him from clambering up to altitude or rambling off into the backwoods? Cry about it, of course! No, wait — I meant read about it, of course! When you can't get out there into the wilderness yourself, at least you can wander off into the pages of a book filled with the exploits and adventures of other backwoodsmen.
Out There: The Wildest Stories from Outside Magazine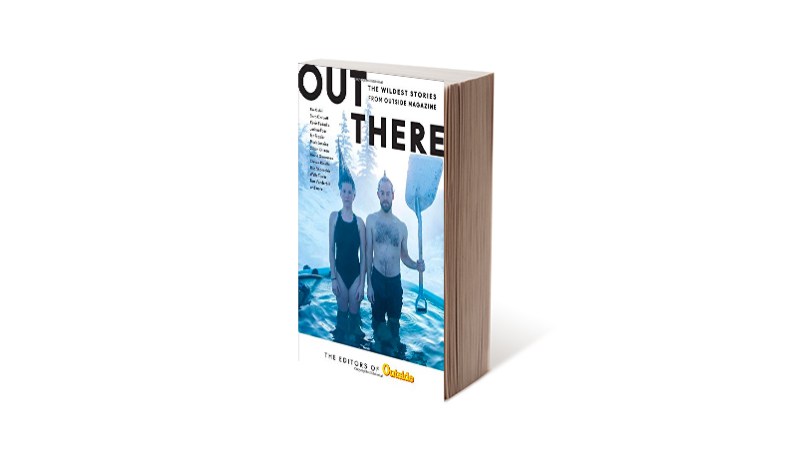 The first sentence from the copy on the back of Out There, a collection of stories that were previously published in Outside Magazine, does a perfect job of summarizing what you'll find within the book: "Longtime readers have come to understand that Outside's true gift is in chronicling misadventure."
This isn't a book filled with epic tales of professional Arctic expeditions. Rather, it's filled with essays bearing titles like "These Pants Saved My Life," which is all about a small Alaskan town's fierce dedication to rugged Carhartt apparel (which, as it turns out, stave off grizzly bear claws and walrus tusks). Check out "The Hell on Earth Fitness Plan," a story about trying a Salt Lake City-based fitness center devoted to, as author Nick Heil put it, "a mutant strain of fitness that combines elements of powerlifting, gymnastics, endurance sports, and military-style calisthenics."
The writing in Out There is generally easy to digest and enjoyable, and the stories are accessible if not relatable. Some will remind you of your own past misadventures while others will make you glad to be reading about rather than experiencing the events retold. Either way, this book is a great temporary antidote for a dearth of time spent in the wild.
Out There: The Wildest Stories from Outside Magazine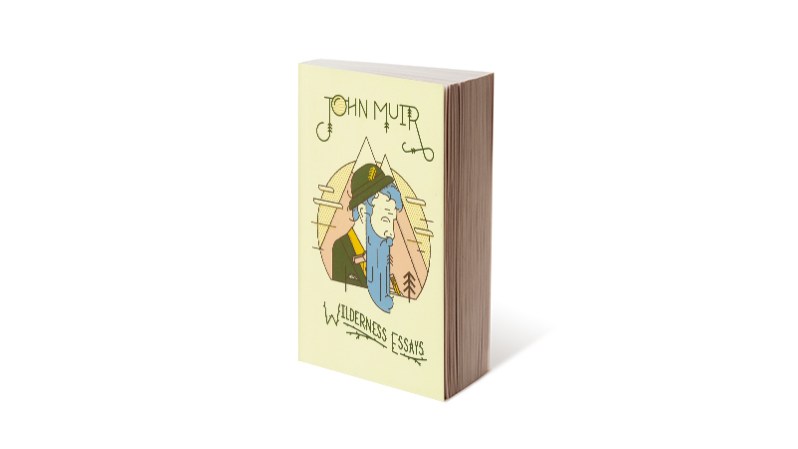 If you have read much of my past writing, you have probably seen me mention good ol' mountain man Muir before. John Muir is on my very short list of historical figures I wish I could treat to a beer, and not only because the man essentially created the conservation movement, but also because he was a helluva fine mountaineer and an accomplished writer. Muir's Mountain Essays are denser than the pieces you'll find in Out There, certainly, but they're still quite accessible. Muir's infectious love for the wilderness remains gripping today, more than 100 years after his death. He saw the natural world with different eyes than most; take a line from the essay "A Great Storm in Utah," in which he writes: "Utah has just been blessed with one of the grandest storms I ever beheld this side of the Sierra." Most people avoid massive storms and think of them in the pejorative sense, whereas Muir considered himself "fortunate as to be out with a friend on the banks of the Jordan enjoying the scenery" as the storm rolled in. Not only did Muir see the world differently, but he captured his vision in prose, here in 10 fine essays.
Read It
Read It
Like all books from German publishing house Gestalten, Hit the Road is as much about the pictures as the essays. The good news is that the pictures are stunning. The better news is that writing in the book matches the images in quality, as a collection of wandering spirits share tales from their automotive forays far into the wild. The book has stories from "deserts of Africa to snow-tipped mountains in Mongolia" and just about everywhere in between — everywhere there was a passable road or an off-road vehicle that could handle the terrain, that is. Part of the reason I so enjoyed this book was the fact that not all of the essays are about months-long odysseys into the hinterlands; some are about weekend rambles that any of us could take, no total change in lifestyle required.
Read It