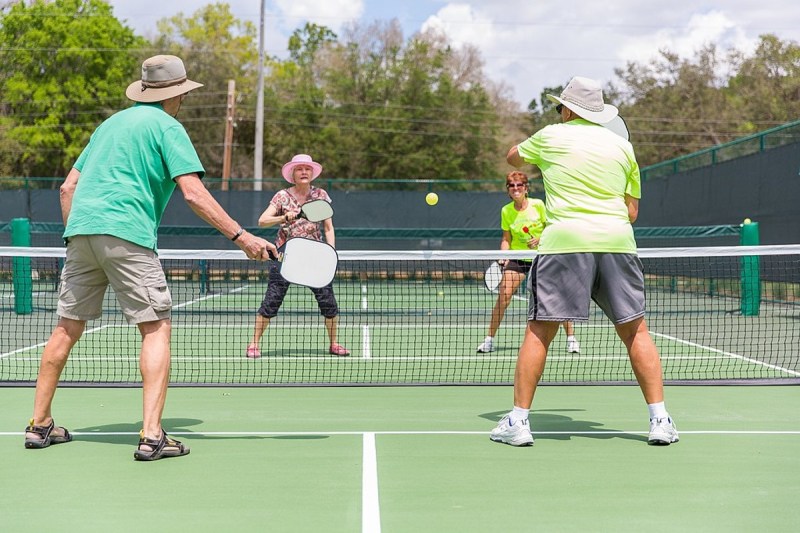 For awhile there, pickleball was having a huge moment. The less physically demanding tennis alternative was bringing a world, recently locked indoors, out into the open again. Anybody could play. For those still enthralled by the sport or been curious from the sidelines, today is the day to get involved. Here, at the tail end of the event, we've found great deals on pickleball gear from popular brands like Franklin, Joola, and more. Tap the button below to see all the gear for yourself, or check below for a quick checklist of the essentials.
What pickleball gear you should get from Prime Big Deal Days
As you might've seen, there are a ton of pickle ball items with big discounts for Prime members today, but relatively little time to sort through them all. If you're low on time, here's a checklist of what to add to your cart:
Pickleball net: The is a regulation size net suitable for all weather. It has a quick setup and includes a carry case. It is only $60 today.
Court markers: To make sure your pickleball court is the official size, use the which provides bright 'T' and 'L' markers and a tape measure for a quick way to make an official-size court. The kit is only $17 today.
Balls: It can be fun to hit around any old ball for fun, but these USAPA-approved that are the perfect weight and precisely crafted will help you get tournament ready. Get a pack of 100, today, at a rate of just $1.40 per ball.
Tournament paddle: If you want to get ready for a tournament, playing with a USAPA-approved paddle just makes sense. The is tournament-approved and has a grooved handle for the perfect grip. It is $154 today.
Pair of paddles: If pickleball is more of a passion game, useful for a bit of exercise with your pals, try the on for size. Be sure to select "2 Player Set" under "Size" for a big discount, getting two paddles (and a few balls) for just $40 today.
Paddle bag: It might seem like an afterthought, but if you have a nice paddle, you won't want it getting beat up between usages. The is only $8 today and is the official bag of the US Open.
Again, these are just our picks. We don't know your individual needs or wants, so be sure to tap the button below and make adjustments as you see fit.
Editors' Recommendations