Barely a generation ago, kids were encouraged to play outside in the dirt. Now, we've all gone a bit germ-crazy with wet wipes and hand sanitizer and even self-cleaning luggage bins at airport security. It seems a bit excessive. Yet, there's one thing most of us touch with our hands and lips every single day that's undeniably filthy: A reusable water bottle. They're natural breeding grounds for germs and bacteria, which is why one clever company devised an award-winning solution to combat the problem.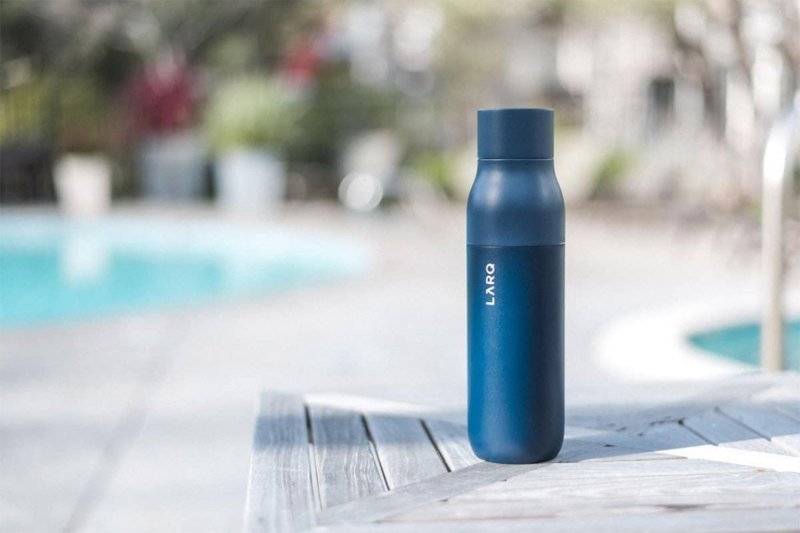 The Larq Bottle is billed as "the world's first self-cleaning water bottle." The cleaning mechanism relies on tried-and-true UV-C LED light, just like today's most advanced portable water purifiers. The technology is proven to eliminate 99.9999% of bio-contaminants, including bacteria and viruses. The process takes only 60 seconds, and kills the most common harmful and stinky germs to keep your water fresh.
Water bottles and UV water-purifying technology are, of course, nothing new. But, combining them in a way that tackles user laziness is. Keeping a clean water bottle is simply a matter of, well, cleaning your water bottle. The problem is that most of us don't do it often enough, which leads to germ build-up that's not only nasty but downright unhealthy. This very long government study found seven types of bacteria in bottled mineral water that hadn't even been opened. Once the mouth of that bottle touches human hands and lips, it becomes a disco party of all kinds of nastiness. USA Today cites one firm that "found water bottles carrying an average of more than 300,000 colony-forming units of bacteria per square centimeter." To put that in perspective, that's six times more than most pet food bowls.
The Larq Bottle self-cleans every two hours, yet the battery will last up to two months on a single charge. It's rechargeable via any standard USB port, and the port is also waterproof, making Larq a great solution even for outdoor adventures. The bottle is made from electropolished, BPA-free 18/8 stainless steel with a proprietary powder coating that's both durable and handsome. Plus, it's double-walled and vacuum-sealed, so it works to keep coffee hot and water (or beer or White Claw) cold.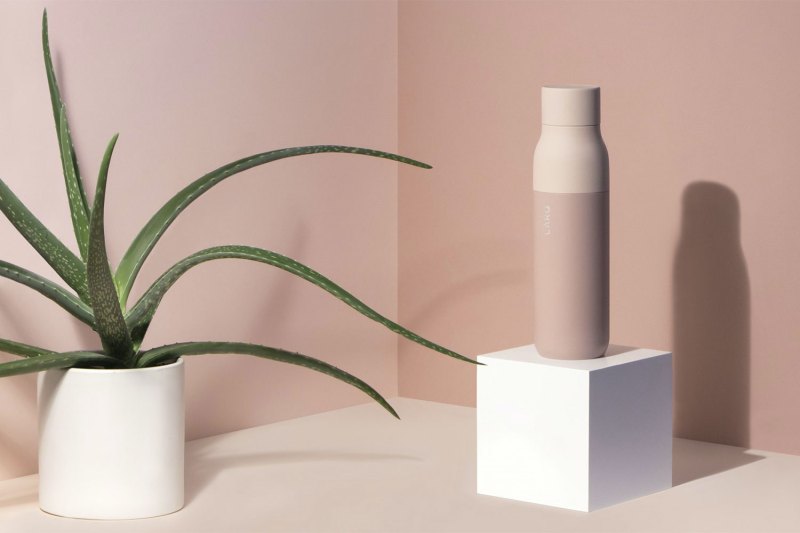 Larq's self-cleaning water bottle sells for $95 for the 17-ounce version with a larger, 25-ounce variety available for $118. You can find each of them here.
If you like your EDC with a little less robot intelligence, check out our roundup of the best, low-tech, non-self-cleaning water bottles.
Editors' Recommendations