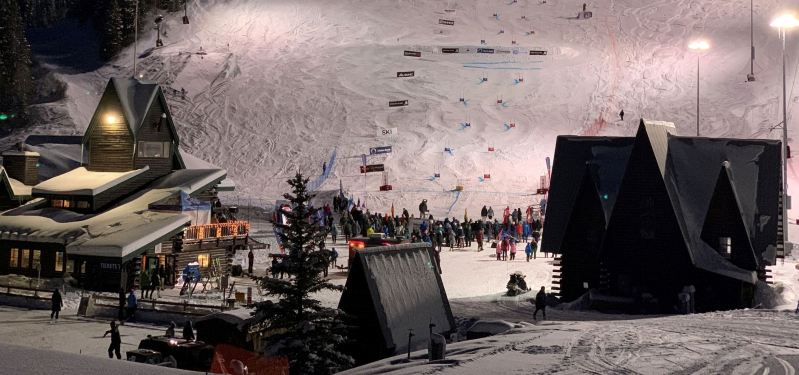 You don't find Howelsen Hill; Howelsen Hill finds you.
I first stumbled across the quiet little Colorado ski mountain during a YouTube rabbit hole session to get an idea of which mountains I wanted to hit this winter. Between videos, I got up for a snack and returned to a mountain review of Howelsen. It stood out to me. Not because it had any crazy expert terrain or insane accommodations. But because it has less than a 500-foot vertical drop and fewer than 50 alpine trails — and yet, it has been comfortably in business for more than 100 years.
So, I dug.
What I found is Howelsen Hill is not only the U.S.'s oldest ski mountain but also the cradle of American ski culture.
The man behind the hill: Carl Howelsen
The hill's namesake comes from the Norwegian cross-country skier and ski jumper, Carl Howelsen. Born Karl Hovelsen, the mustached ski phenom quickly rose through the ranks of Norwegian skiing, becoming one of the sport's earliest figureheads.
After an illustrious career, Howelsen came over to the U.S. to show Americans that skiing can be more than just a practicality.
He began his mission in the Midwest, starring in the Ringling Brothers' Circus as The Flying Norseman, carrying out death-defying jumps that somehow managed to outdo the jump before it. If he cleared a line of bulls one week, he'd jump over an elephant and through a ring of fire the next; the guy was an absolute daredevil. But after a good seven years performing across the Midwest, Howelsen began to long for the steep terrain and waist-deep powder he grew up on.
After hearing tales of the "Champagne Powder" in Steamboat Springs, Howelsen said his final goodbye to showbiz and ventured out West.
In 1910, Howelsen landed in Steamboat Springs, relieved to find that what he heard was true: Collections of towering peaks and powder so deep you didn't know what to do with yourself. He lived his days north of town in Strawberry and found work in masonry and bricklaying.
Not long after snow arrived, stories began to circulate about some wild Norwegian guy strapping wood slats to his feet, launching himself off an improvised jump more than 60 feet through the air, and getting right back up to do it again.
But within a year, everyone knew who Carl Howelsen was.
Four years later after he arrived, Howelsen founded the Steamboat Springs Winter Sports Club, which, to this day, is the oldest active winter sports club in the U.S. The same year, he began planning for the first annual Winter Carnival at Woodchuck Hill to showcase the best ski jumping and competitive skiing Steamboat had to offer; and Thursday, February 12, 1914, signaled the beginning of a long-standing tradition.
And while the first Winter Carnival was a tremendous success, Howelsen wanted to do something bigger, and for that, he needed the help of the Steamboat community.
Making Howelsen Hill
Howelsen felt convinced that the people of Steamboat could break ski jumping record after ski jumping record if they had a steeper slope.
Sometime in the fall of 1914, Howelsen had his first glance at Howelsen Hill. At the time, it was known as Elk Park — a recently developed wild-game park owned by the Steamboat Springs community. Its steep terrain made it a fantastic spot for ski jumping. So, under the direction of Howelsen, volunteers and members of the Winter Carnival Committee helped transform the wild-game park for the second Winter Carnival in February 1915.
And just like Howelsen predicted, by the end of the third Winter Carnival in 1916, someone broke the record. Norwegian ski jumper Ragnar Omtvedt flew a breathtaking 192.9 feet (58.8 meters), marking the beginning of a series of record-breaking distances at Howelsen Hill.
Before long, the tiny hill from Steamboat Springs was on the international stage, becoming the spot to train for and break the international ski jumping record.
A year later, it was renamed in honor of the Flying Norseman.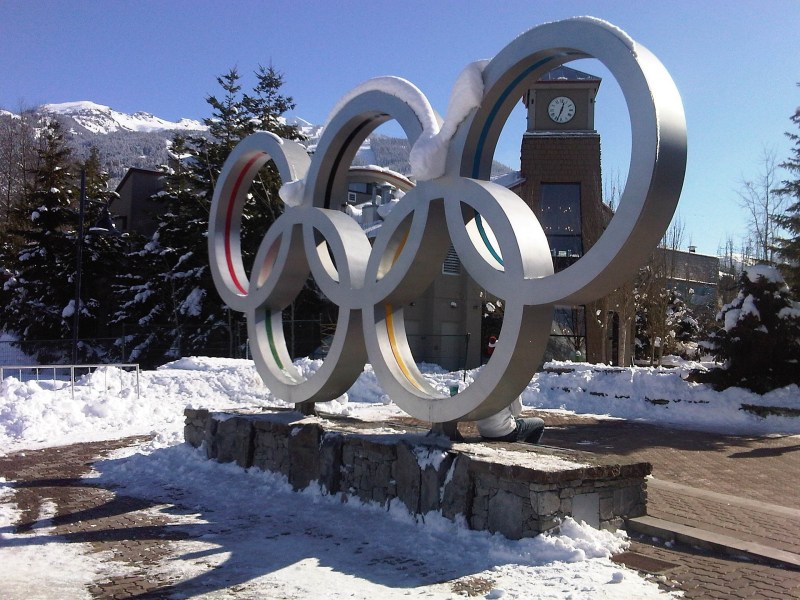 An Olympic presence
Howelsen Hill's uniquely steep terrain is the reason it's produced more skiers than any other ski town in the U.S. Who has called this mountain home? — 90 Olympians, 22 members of the Colorado Ski Hall of Fame, and 13 members of the National Ski Hall of Fame.
The hill was even in line to host the Nordic skiing events for the 1976 winter Olympics games, but after its K90 jump burned down in a suspected arson in 1972, the games were moved elsewhere. Thanks to funding organized by Denver Olympic Committee member John Fetcher, a team of backers helped fund the construction of a new international regulation ski jump facility, essentially saving Howelsen from going under.
The upgrades led to Howelsen hosting the 1978 North American Ski Jumping and Nordic Combined Championships — one of skiing's most coveted championships.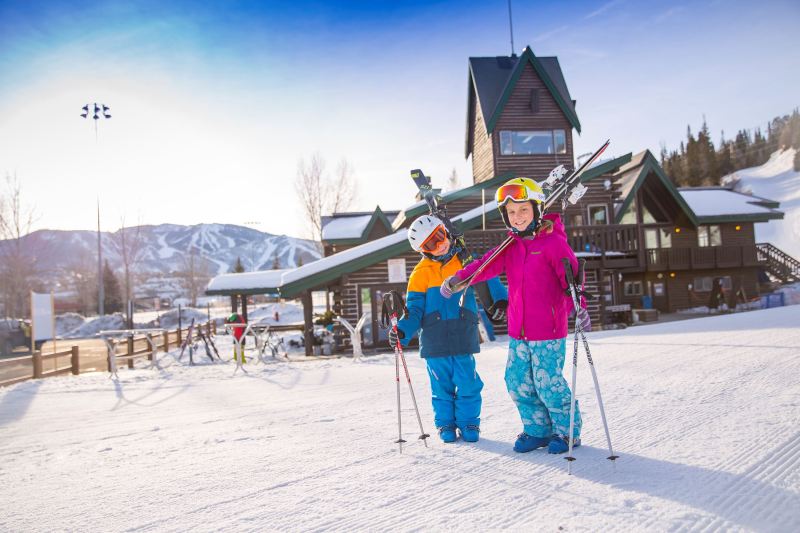 What it's like to ski Howelsen Hill today
Today, Howelsen Hill has become a stellar spot for skiing and snowboarding. Over the last few decades, Howelsen has blended its Olympic training with a variety of alpine trails and a cleverly designed terrain park. You could even spend a full day tooling around its miles of cross-country skiing if you wanted.
Its affordability and accessibility from downtown Steamboat Springs make it a fantastic option for a bit of lunchtime shredding. Plus, if you time your trip right, you can catch (or even participate in) the annual Winter Carnival, held every second Thursday in February, regardless of what Mother Nature has in store. The three-day carnival features fireworks, street events, delicious food vendors, and of course, skiing.
So, sure, Howelsen is not as tall or expansive as other ski resorts in Colorado, but to rip around such a culturally significant spot is truly an experience you cannot pass up.
Editors' Recommendations