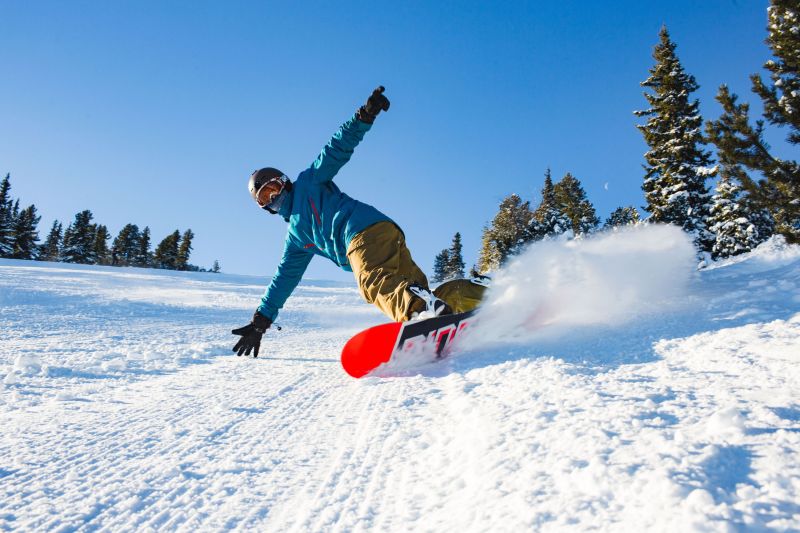 Choosing between skiing and snowboarding used to mean pledging your snow sports allegiance for life; the two sports were at loggerheads with one another. Recently, the two sports have developed a more peaceful coexistence, with riders from each discipline shredding the slopes together. Some even have a full quiver of skis and snowboards, picking their ideal ride depending on conditions.
When you're kicking off your snow sports career, the best way to ensure you progress and can start exploring the mountain is to stick to one or the other. But how do you decide? Is it a case of thinking about which sport looks cooler or easier, or pick the one all your buddies are doing? Well, it turns out there is a trick to choose between the two and to give you the kickstart to your skiing or snowboarding career.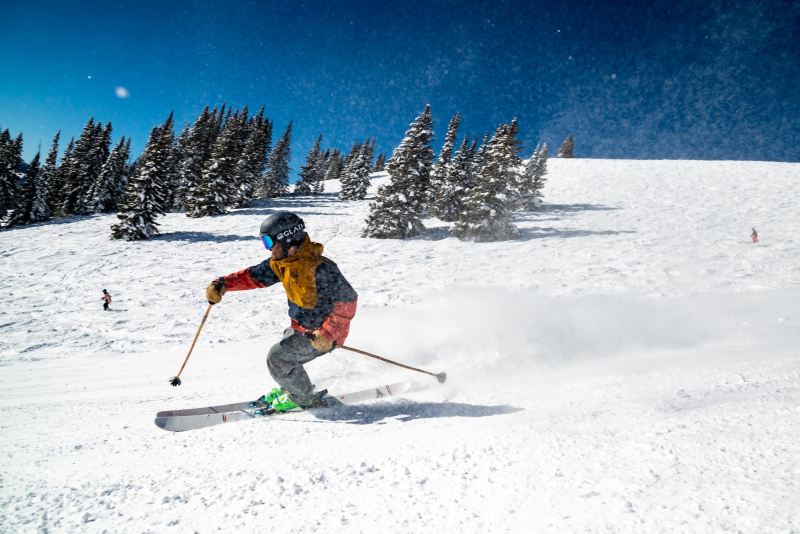 How to choose between skiing and snowboarding
It turns out the key is all about how you're used to traveling, and that often comes down to how you spent your childhood. Here's how to choose:
Snowboarding — if you grew up skateboarding, you'll be used to traveling forward while facing sideways, and snowboarding will feel far more natural.
Skiing — it might sound far more natural to ride facing your direction of travel, but unless you're accustomed to it, this can feel incredibly alien. If you grew up rollerblading, you'll seamlessly transition to skiing, as there are a lot of similar movements.
Is skiing or snowboarding easier?
It's generally recognized that while it's easier to pick up the basics of skiing, it's a more challenging sport to master, and the opposite is true of snowboarding.
Often, it's the body position people find attracts them to skiing, but as we looked at above, this isn't the same for everyone. What often trips beginners up is the idea that when you're skiing, your feet have independent movement and control over a ski each, while on a snowboard, both feet are attached to one board. Until the idea of foot separation on a snowboard kicks in, it can be challenging for beginners to gain complete control over their snowboard.
Beginner skiers benefit from the snow plow technique that allows them to control their speed fully, not to mention how much more straightforward lifts are. As skiers progress into parallel turning, building speed, and riding varied terrain, they progress more slowly than snowboarders.
But that progression on a snowboard can be frustrating to start with. Snowboards are fickle things, and concepts such as one-footed riding, ski lifts, and turning onto the toe edge can feel daunting and trip people up. Many would-be snowboarders have given up early and clipped themselves into skis to get past this frustration. Persevere, though, and the trajectory skyrockets once you start linking your turns.
In short, neither skiing nor snowboarding is more accessible. It all depends on the person, their experiences, and how you want to progress your riding.
Editors' Recommendations