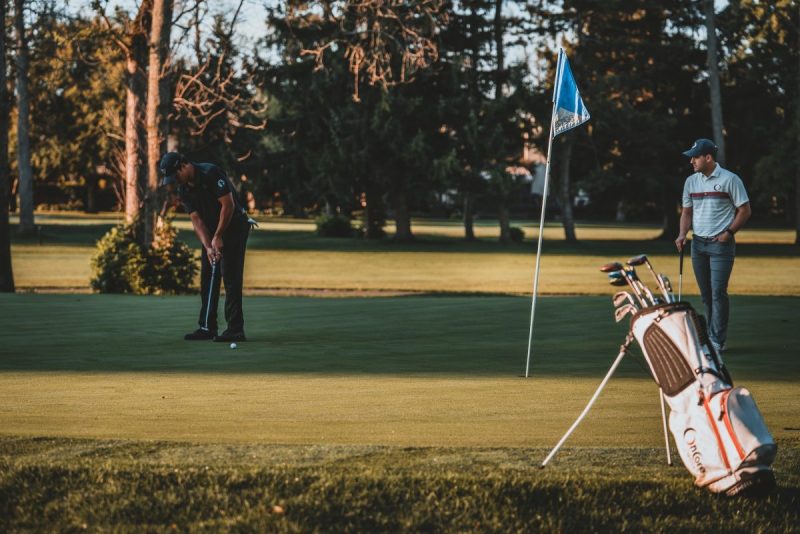 Have you been about to play a round of golf, and someone asked you, what's your handicap? They aren't implying you're doing horribly, it's actually a common thing to know. But in golf, what is a handicap? If you have no idea what yours is (or what it even means), rather than making it up, we'll help you figure it out, and if you need to know yours.
What is a golf handicap?
Wouldn't it be nice if at work when you had a bad day, the next day they gave you some slack and took it easy on you? Well, in golf, that happens. If you have a horrible, crappy, you can't believe you sucked that hard round, you'll be able to carry that over in the next round.
Handicap highlights
It's a way to keep it fair for everyone, no matter their skill set, gender, or age.

It goes by a numeric system based on the course you play on.

You have to have played golf at least once to have one.

The higher the number, the bigger the handicap.

The lower the handicap, the better the golfer.
Say the course number is 72. Subtract how many strokes you needed to complete it, say 80, so your handicap would be 8. The next round of play, if you score an 88, take the handicap out, so you score an 80.
There are more elements that could factor in, but that's a good starting point.
Why do golfers need a handicap?
If you're going to play regularly with people who take the game seriously, even for fun, you should know your handicap. It's also good to know if you play on different courses, to keep things fair in regard to the course difficulty. Using a handicap evens things out, as someone with a 19 handicap could still feel good playing with someone who has a handicap of 3.
But most importantly, if you want to join a club or play in tournaments, you have to have one.
Do I need a handicap to go golfing?
If you are going to play with people who don't care and don't want to keep score, it wouldn't matter if you had or knew your handicap. It's not a must-have to be able to walk on the course. There isn't someone going around asking you and then kicking you out if you don't know it. You don't need one to play golf, especially if you're just starting out.
You need to know yours if you take it seriously enough to join a club, want to compete in a tournament, or if you think you want to make a career out of it. In those cases, yes, you need to have and know your handicap.
There are free apps to track your scores to find out your handicap, so you don't have to use the old-school pencil and scorecard. Golfing is a sport that gets you outside and helps you relax. You don't have to make it more complicated by figuring out your golf handicap, but if you want to, now you know the basics to get there.
Editors' Recommendations