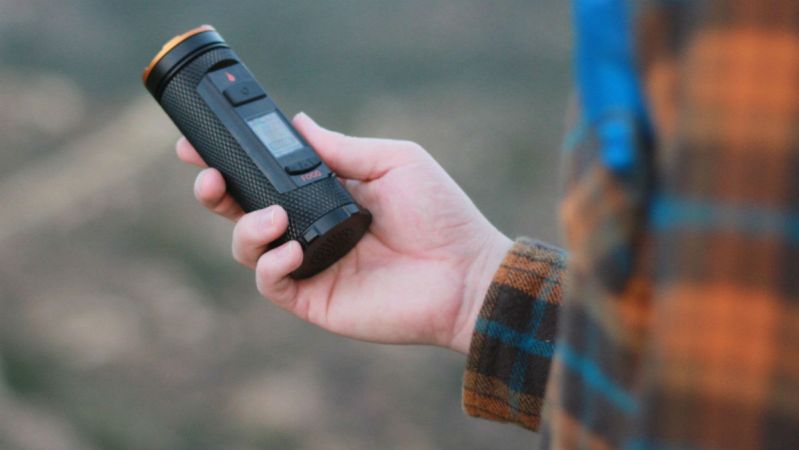 Safety has a cost. GPS, flashlights, and radios are heavy on a hike, but you may wish you had them if you get lost. Enter the Fogo which a single gadget that packs all these devices into one, saving weight and space in your pack. The built-in apps let you configure it to your liking — you can even automate certain functions. Here's a closer look at what it can do:
Flashlight: It's hard to miss the 1,000-lumen flashlight on the Fogo. One end of the lightweight aluminum body is an interchangeable wide- or narrow-beamed reflector. With a 1,000-foot reach on high and 48-hour battery life on low, the light can help set up camp, find your way home, or spot the Sasquatch in the woods.
GPS: The GPS helps you find trails and way points with accuracy within eight feet. You can outline trails on your smartphone (which pairs with the device via Bluetooth) and add them to a list on your Fogo create them right on the device. Tracking points along the way give you a breadcrumb trail to follow back to the trailhead. After your trip, upload and share your route to social network and map-sharing sites like Strava or ViewRanger.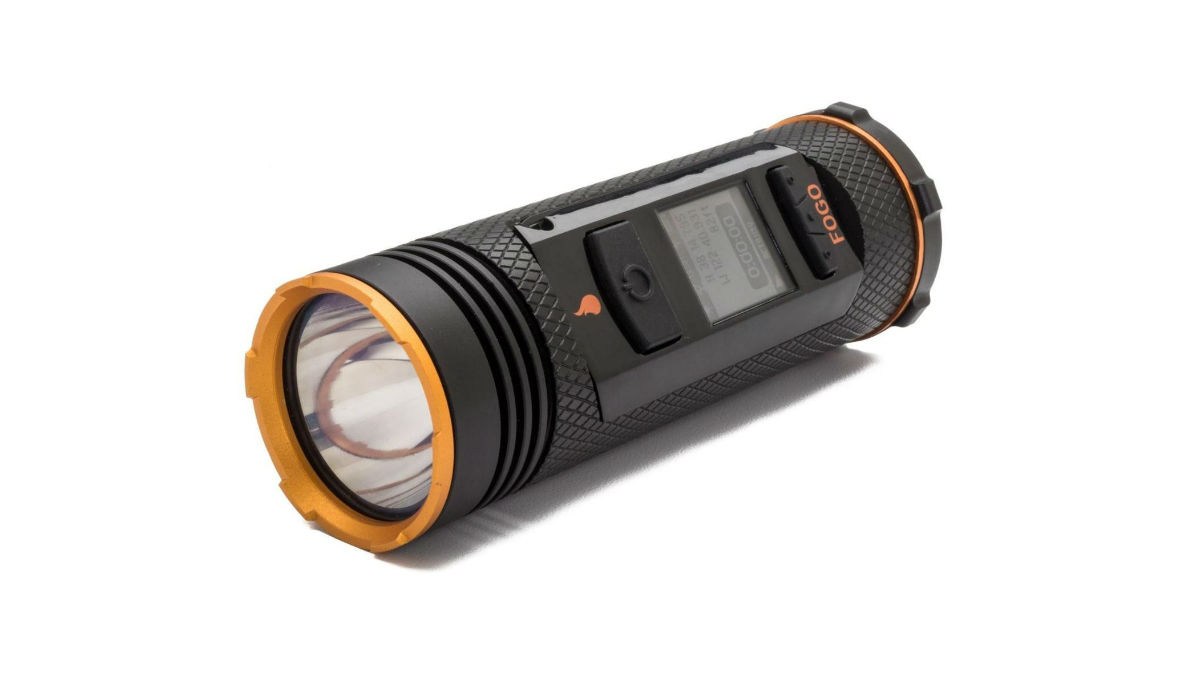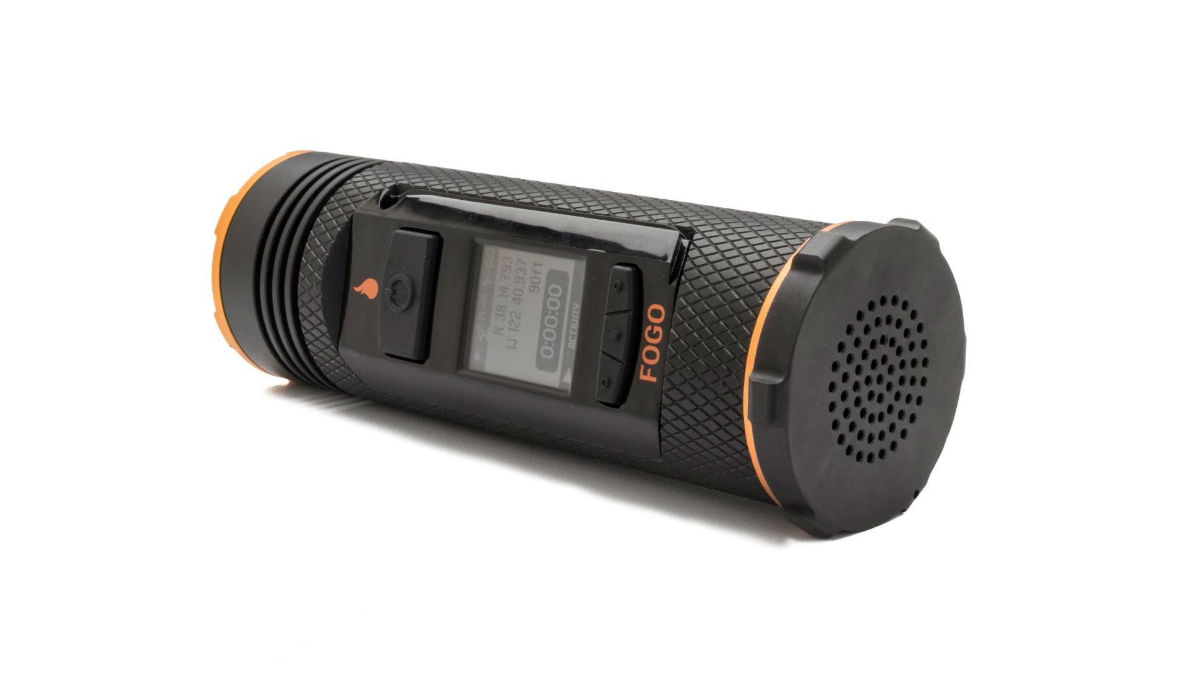 Radio: The company is currently offering a digital radio "smart cap" attached to the other end of the Fogo from the flashlight. This radio, combined with the built-in microphone and speaker, gives you the ability to voice "call" and text other Fogos up to 16 miles away with a clear line of sight. Even in heavily treed or urban locations you can still get two to three miles. The brand plans to create other "smart caps" you can buy and plug in to the Fogo for other outdoor-related functions, such as avalanche beacons, dive computers, and satellite modems.
Bike computer: With the included GoPro mount adapter, you can clip the Fogo to your bike and get stats on elevation, speed, and distance. The aforementioned high-powered light can keep the trail in view at night. There's even a setting to automatically increase the brightness as you move faster. Using one of the many built-in apps, you can have it message friends for help if you crash.
Fogo Bot: Speaking of built-in apps, all the automatic functions — like custom notifications, texting capabilities, and dimming the light at the right time — are controlled by Fogo Bot apps. The gadget comes with a few of these already installed, but you'll soon be able to add more options. A software package offered by the company will let anyone write their own apps, allowing the Fogo to do almost anything you can dream up.
Backup battery: If you just can't stop scrolling Instagram and need to recharge, the FOGO has enough juice to recharge an iPhone four times.
Looking to lighten up your pack with fewer gadgets? You can pick a FOGO up for $300 here.
Editors' Recommendations