At a certain point in life, you get over the whole standing in line thing. Shake Shack opening? Meh … we'll come back when it's less busy. Hamilton tickets? Not since the new cast moved in. The newest iPhone release day? We're not even going to answer that one.
However, we'd gladly queue up for hours if it meant first crack at the newest product from BioLite.
After bringing outdoor enthusiasts a fire-powered camp kettle, USB charger, and pizza oven, BioLite has fixed its sights upon harnessing the power of the sun. If you needed any more reason to begin planning your spring break backpacking trip, the new BioLite SunLight will illuminate new possibilities. (Pun fully intended.) This solar-powered outdoor lantern lightens your load (again, pun intended) by making batteries and extra bulbs a thing of the past. Just drop the 3.5-oz SunLight in your pack and you've got everything you need for five night-hikes in a row, plus a dance party afterward.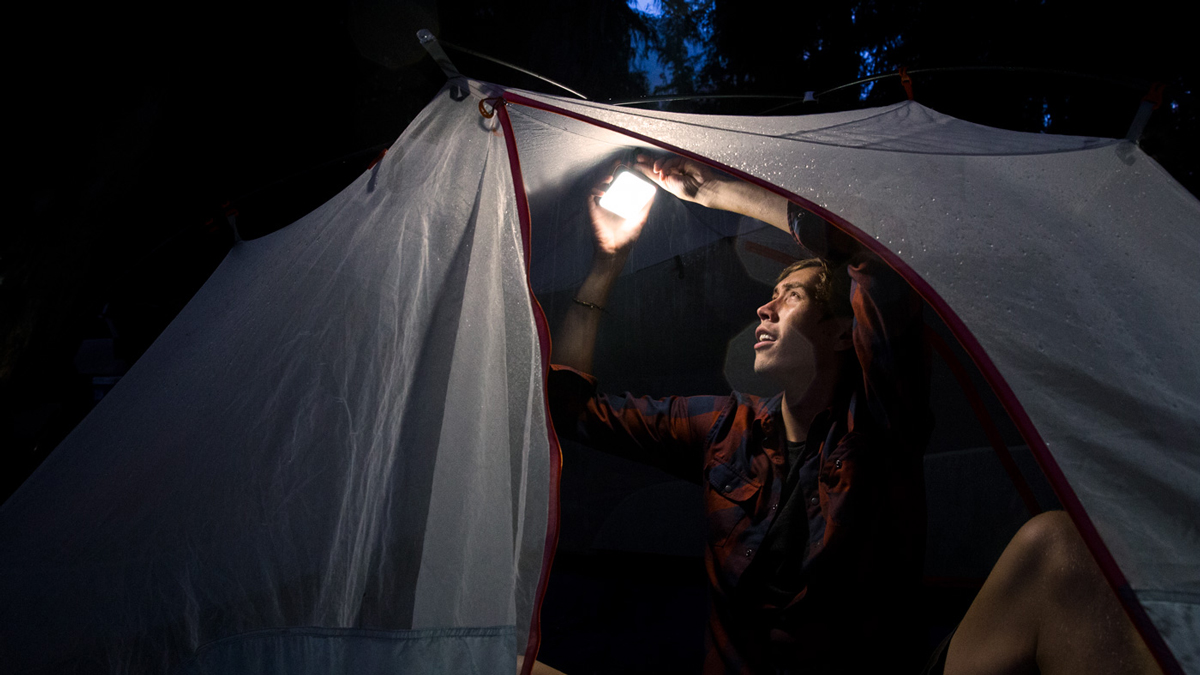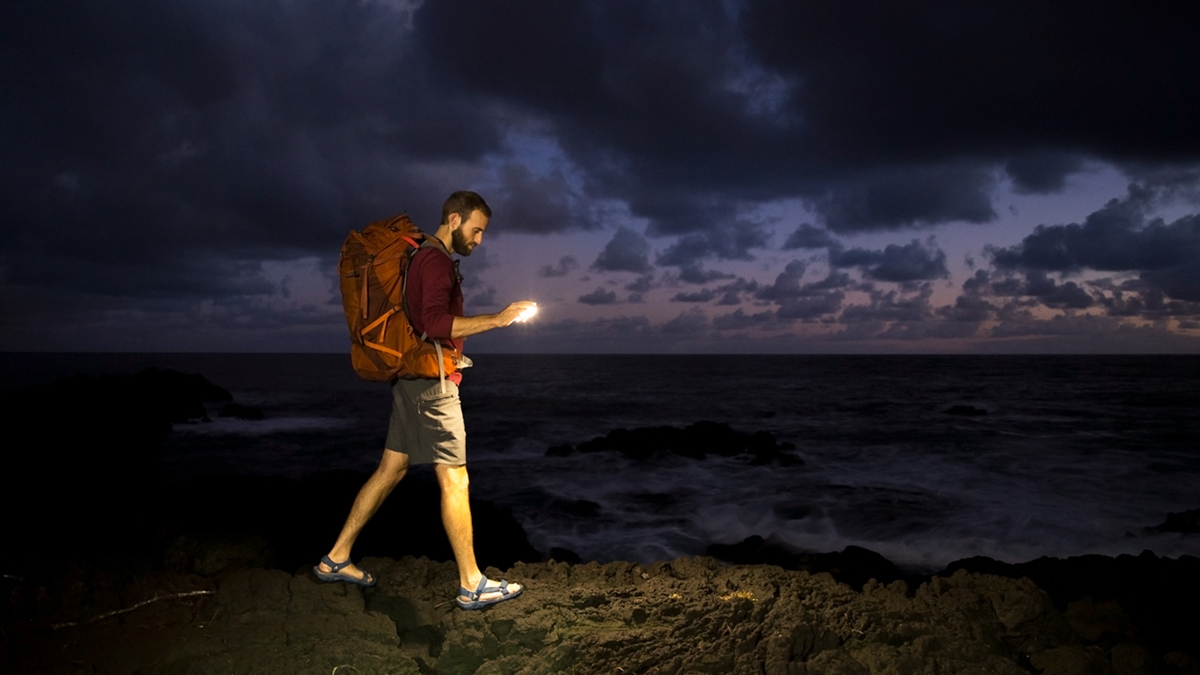 Boasting 100 lumens for a 50-hour charge, the SunLight is tricked out with all the user-friendly details we've come to expect from BioLite:
Fitted with a handle that doubles as a kickstand, the SunLight can either be attached to your pack or propped at the sunny edge of your campsite for optimal charging wherever you happen to be.
Where other solar lights run the risk of popping or deflating, the SunLight's flat profile and durable construction let it take a light beating (that pun was unintentional) in your backpack or gear box.
In addition to a sundial-optimized solar cell, the SunLight is also chargeable via USB.
A four-hour reserve mode lets you keep the lights on while you look for a better spot to recharge.
An IPX4 rating means you don't have to freak out if it starts to rain. (Save your phone first.)
The dimmable component means not only conservative use of the charge, but also customizable illumination for your needs. (After all, some camping activities require less light than others, right? Nudge nudge.)
Just for fun, the SunLight comes with a spectrum of three different colors — red, blue, and green — for either continuous use or, when set to Party Mode cycle, for use as a solar-powered disco ball.
BioLite SunLight is barely any bigger than a Klondike bar, a comparison that makes us eager for hot summer nights eating nostalgic treats in the deep woods, while singing along to that Weezer record we haven't listened to since middle school. Alas, we'll have to wait a couple more weeks to get our hands on the SunLight, since the first run has already sold out. Consider us signed up for the mailing list, so that the next time BioLite comes out with something this nifty, we won't have to wait in line.
The BioLite SunLight is available for pre-order at $25, or save ten bucks and order the four-pack for $90. You can expect the online store to be restocked by March 15.