No matter how athletic you think you are or how great you think your boot traction may be, when winter storms hit and a two-inch layer of ice covers the ground, you'll want a pair of snow cleats to keep you upright.
Sure, a great pair of winter boots will insulate and protect your feet, but nothing compares to snow cleats when you're looking to stabilize your balance while trekking on ice.
For the winter adventurer in all of us, we've rounded up a diverse selection of strap-on snow cleats to help you keep your balance secure.
Stabilicers Walk –
$22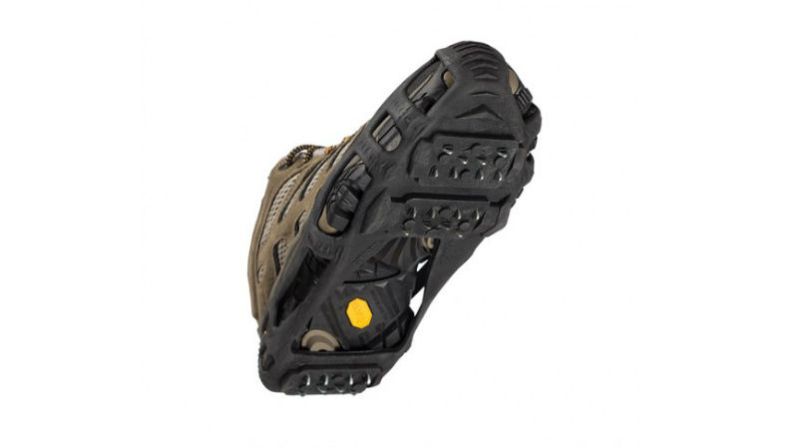 Stabilicers offers a plethora of footwear protection in the form of overshoes, spikes, and snow strides to get you through those sub-zero conditions without a slip. For everyday use, we suggest the Stabilicers Walk, a basic design for anyone who wants unbeatable traction on both snow and gravel. The pliable construction slips easily over most shoes.
However, depending on your activity, you have the option to upgrade. Whether you need cleats running shoes, hiking, over even the most rugged terrain, Stabilicers has you covered. Do you have a pair of L.L. Bean boots that need extra grip? STABILicers designed a pair of Bean Traxx.
$22
Yaktrax Icetrekkers –
$42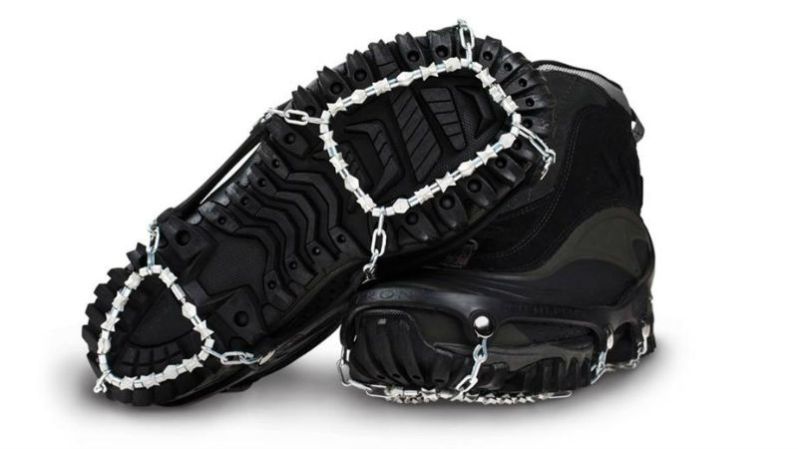 Yaktrax also has a wide array of choices for keeping your behind off the ground, Whether you need casual protection or heavy-duty reinforcement, Yaktrax offers assured safety in icy conditions. Our recommendation for reliability and all-purpose use would be the ICEtrekkers, packed with Yaktrax "diamond grip" technology. These cold weather companions  easily attach to a variety of footwear for enhanced traction on winter explorations.
$42
Kahtoola Microspikes –
See Them
Kahtoola is somewhat of a pioneer in the winter traction game. The Microspikes come loaded with stainless steel spikes and welded chains for unrivaled support in icy, outdoor conditions, whether you're trekking through seemingly impossible backcountry trails or slippery sidewalks. These may be the most reliable on our snow cleats roundup, but they are also the most expensive. Just make sure you take these puppies off when going inside.
See Them
Due North Everyday G3 –
$14-$32
Due North has redesigned their snow cleats for sneakers, which now come packed with a 360-degree spike pattern that provides more lateral grip. So, for your light-intensity activities in the snow — such as shoveling the driveway, a daily commute, or running errands around town — these spikes are a reliable and affordable. Due North also offers all-purpose aid for other winter footwear styles, like boots.
$14-$32
Editors' Recommendations