These days, a solar power generator can be a life savior, especially if you live in an area that is prone to electric cuts and you need electricity to keep medication or other machinery going. Of course, high-capacity generators can be quite expensive, but luckily this Prime Day October sales event has a lot of them with some great deals. From the very budget-friendly to the large ones that can run a home, there's an option for everybody, although we do suggest you at our guide on how to choose a portable power station before you take the full plunge.
Portable Solar Generator with Solar Panel — $64, was $81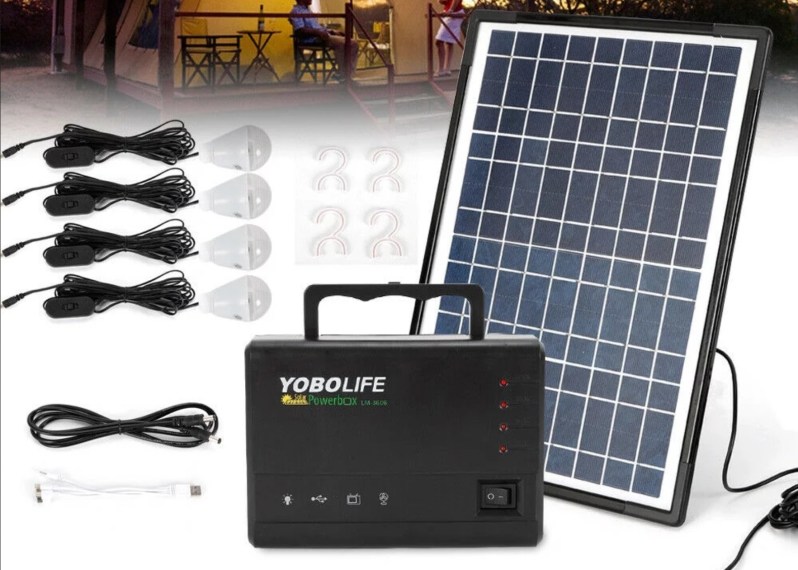 If you're looking for a relatively inexpensive and low-key power generator, this one from YoboLife also comes with a solar panel to help fill it. It has several 12-volt outlets that you can use, and a couple of USB ones as well, and it can be charged fully with the 12-watt solar panel in about 16 hours. This is a good option for backup or if you need to power something very low-key, and since it comes with four lightbulbs, it's good for general lighting outside where you can't run an electrical line.
FlashFish 60000mAh Portable Power Station — $180, was $223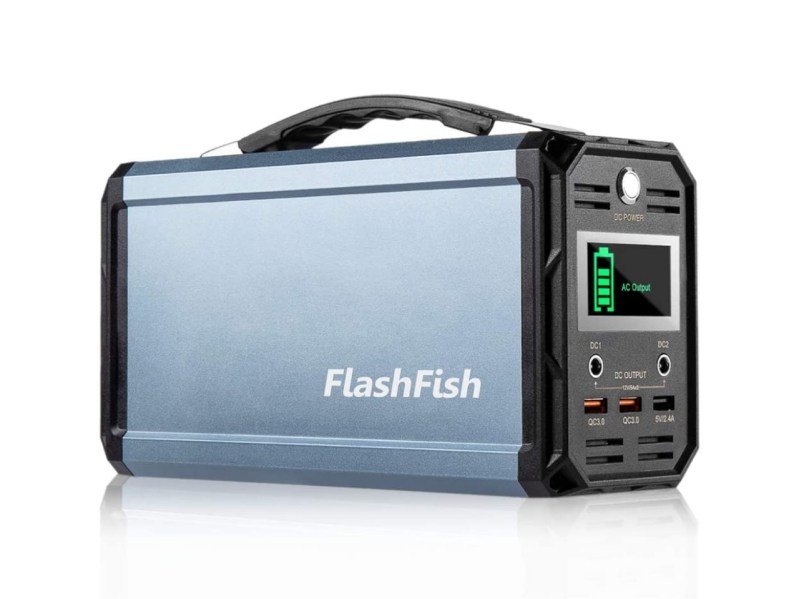 If a normal power bank doesn't really fit your needs, then this FlashFish one with a massive 60,000mAh might suit your style a bit more. It comes with two AC tablets, two DC outputs, and several USB outputs; that should be more than enough to power your phone, a laptop, and potentially a couple of other devices that use those standards. It's also relatively lightweight at 5.6 pounds, so it's easy to put in your car or carry around if you're camping or somewhere that you need backup power.
Fremo 276 Watt Battery Powered Portable Generator — $270, was $330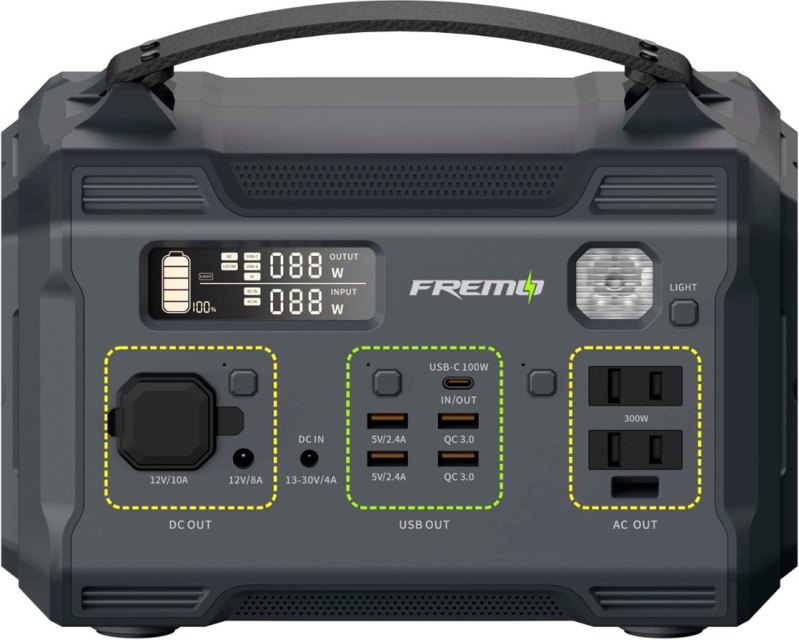 A little bit more substantial, this Fremo portable generator has an average 300-watt output and a peak 600-watt output, and while that won't really power a fan, it will power a lot of smaller devices without issue. It has a 273-watt-hour capacity, which is plenty to last you a long while if you're only charging a couple of devices, and it only weighs 8.1 pounds, so it's relatively easy to carry around. It has a ton of outlets, too, including a couple of DC outlets, five USB ports, and two AC outlets, so you're absolutely spoiled for choice.
BLUETTI PS72 700 Watt Portable Power Station — $298, was $336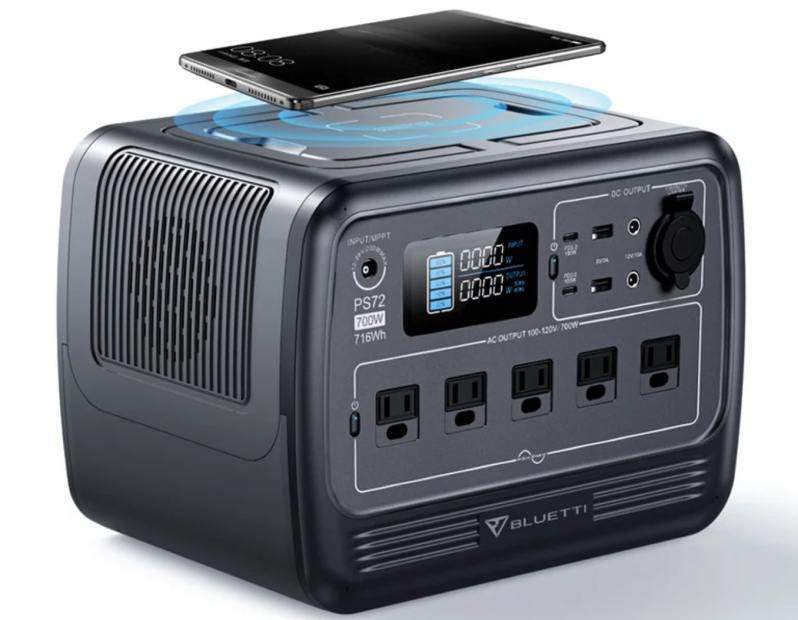 The Bluetti has a bit of a misnomer for a name, with the ability to run a maximum of 800 watts and around a 716Wh capacity, which is quite impressive for something in this price range. It has a plethora of plugs for you to use, including five AC outlets, several USB and DC outputs, and even a 100-watt PD port for fast-charging devices like laptops or phones. It can also charge pretty fast, being able to reach around 80% with 3 hours of charge from a 200-watt solar panel, so even if the electricity cuts out for a long period of time, you can still get some extra power.
EF ECOFLOW Solar Generator RIVER 2 Pro — $849, was $999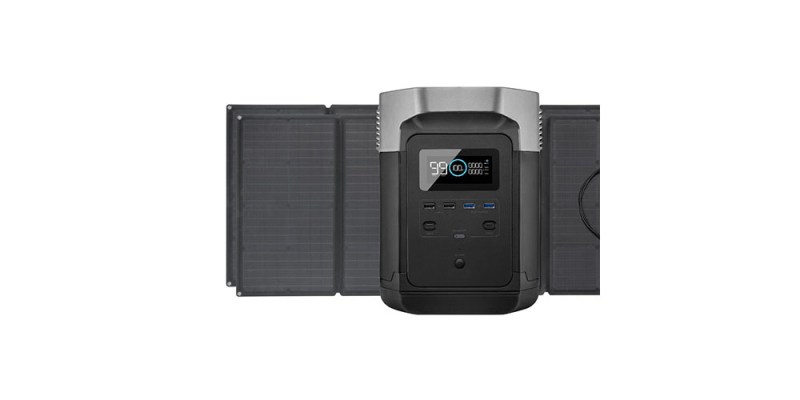 Getting a portable power station on its own is great, but what happens if the power cuts for an extended period of time or if you can't get back soon enough to charge it back up? That's where this bundle from EcoFlow comes in, giving you both the generator and a solar panel to charge it with. The solar panel is foldable and can charge at 200 watts, so it will take you about four hours and a half to charge the portable generator, which isn't bad at all. As for the generator itself, it can handle up to 800 watts in normal mode and 1600 watts in X-Boost mode, and there is an impressive total of 11 ports that you can connect things with. Just remember that you need to clip the coupon to take advantage of the offer, so do that before you check out.
Jackery Portable Power Station Explorer 2000 Plus — $1,869, was $2,199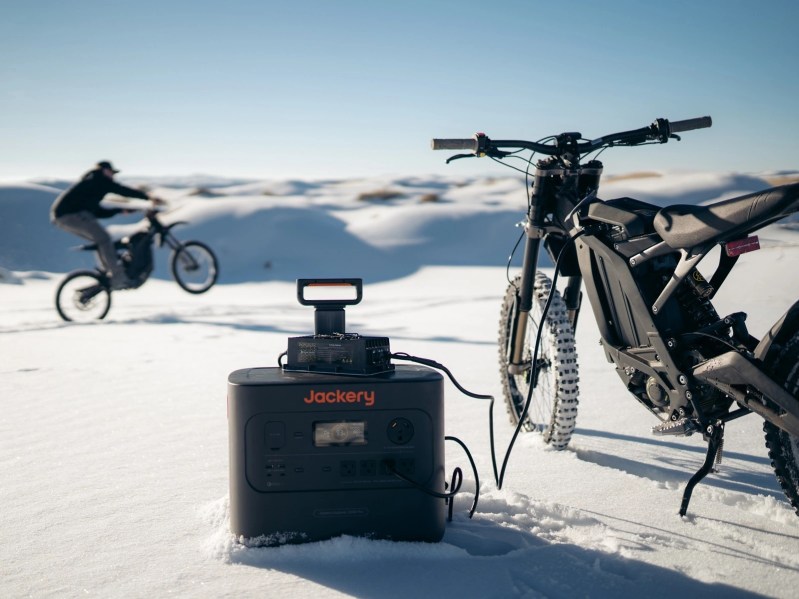 While a lot of the previous power stations were made to mostly sit in one place, this Jackery one is made to be taken everywhere, even in extreme environments. It has an absolutely massive 2,043 watt-hours of storage and can handle up to 3,000 watts of output, so it can power a huge amount of things, from an electric bike to an air conditioning unit. Charging is pretty quick from an outlet, and if you can chain six of their 200-watt solar panels together, you can actually charge the whole thing in 2 hours, which is pretty impressive, although it does require you to carry around a lot of stuff. Just keep in mind that this deal is only available if you're a Prime Member.
Two DELTA Pro + Double Voltage Hub bundle — $5,199, was $6,549
If you need something that is high-capacity to potentially run a bunch of things with extended electrical cut-outs, this bundle includes two Delta Pros for a capacity of 21.6kWh and a total combined 43.2kWh and a maximum output of 7,200 watts. This thing can easily run things like washing machines, air conditioners, and pretty much any home appliance you can think of. The included Voltage hub lets you combine both pretty easily, although you only get a couple of outlets from it, so you won't be able to use too many devices unless you opt for the bundle with the transfer switch.
Editors' Recommendations