Depending on where you live, ski season is imminent. In September, we reported on the first snows hitting ski slopes and, while they weren't yet sticking, that's a good sign for your skis. There are also good indicators that this could be a super long ski season. Though the climate science is complex and we hate to "root for" climate change, if it is already happening you may as well take advantage of it.
Coinciding with all of this is the event, starting on October 10th and running through the 11th. If manufacturers are picking up on the same indicators that we have, this could be a great year for ski deals.
The even better news we're now getting is that you can start shopping right away. Other manufacturers aren't held to Amazon's target sales days, and can start right away. As a result, we're seeing great deals coming out of REI right now, that you can shop today. Here are our favorite ski deals to consider:
K2 Sight Skis — $224, was $450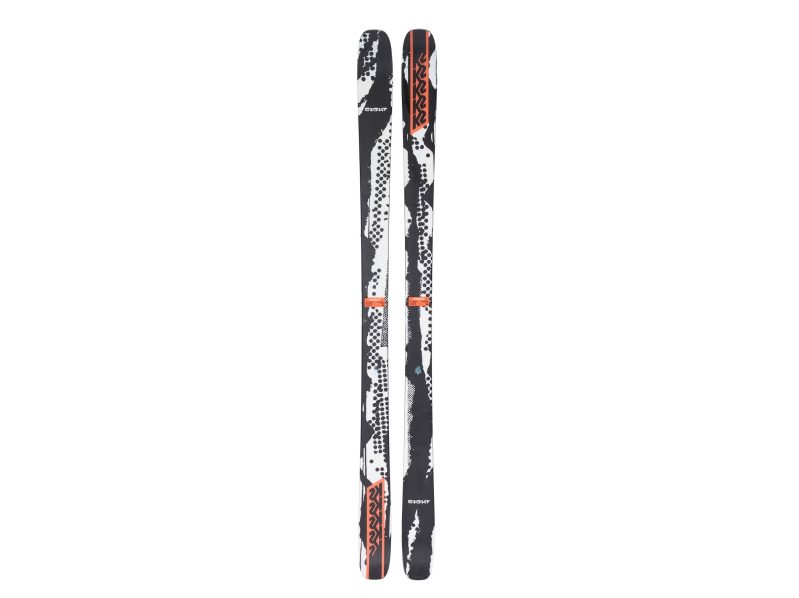 These men's skis are designed for park and pipe downhill skiing. A construction that includes a full sidewall will help protect the skis against tough impacts while the aspen insides promote a flexible durability. Their waist width is 88 mm, but their tip and tail haves 116 and 110mm widths, respectively. We appreciate the K2 Sight Ski's asymmetrical dot matrix newsprint aesthetic and subtle K2 branding, that fades into a rippling water appearance more than a free advertising spot on your board.
Blizzard Rustler 9 Skis — $455, was $650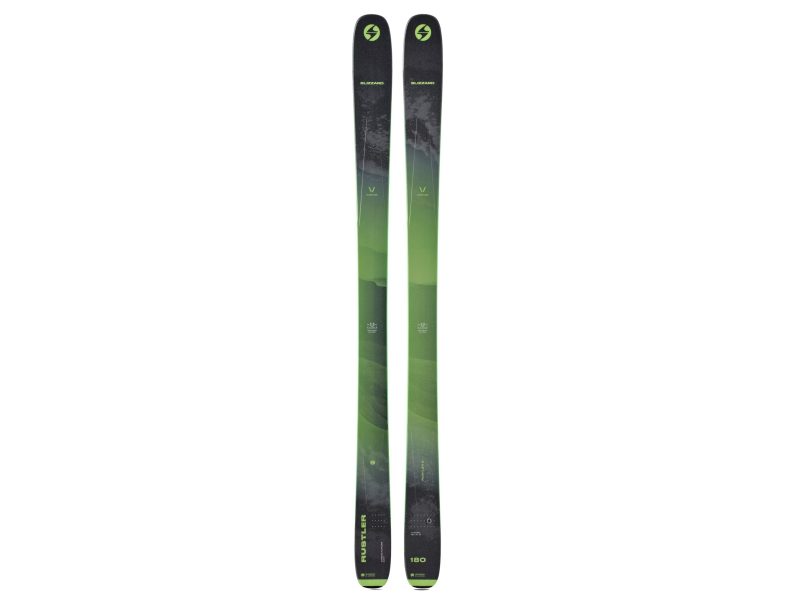 These skis for downhill skiing are designed for groomed, variable terrain types. The narrowest of the Rustler series, the Rustler 9 are 94mm at the wait and 128 and 117.5mm at the tip and tail, respectively. Nearly everything about these skis, from the rocker-camber-rocker design to the Titanal (a special, trademarked material that adds underfoot rigidity) layer are built around skiing on variable terrain. This means that even if you end up at lesser known ski resorts this year, you'll be likely to find somewhere to use your Blizzard Rustler 9. The coloration on this version of the Blizzard Rustler 9 is described as green and anthracite, a type of coal.
Blizzard Rustler 10 Skis — $525, was $750
Where the Blizzard Rustler 9 were concerned with being good everywhere, the Blizzard Rustler 10 are designed around being good anywhere but especially so in powdered conditions. They're a little bit thicker than the 9's, too, with a waist width of 104 mm. The tip and tail are 135.5 and 125.5 mm, respectively. The coloration scheme of these Blizzard Rustler 10's is Blue/Anthracite, which evokes a surprisingly warm Arctic feel.
Nordica Unleashed 108 Skis — $560, was $800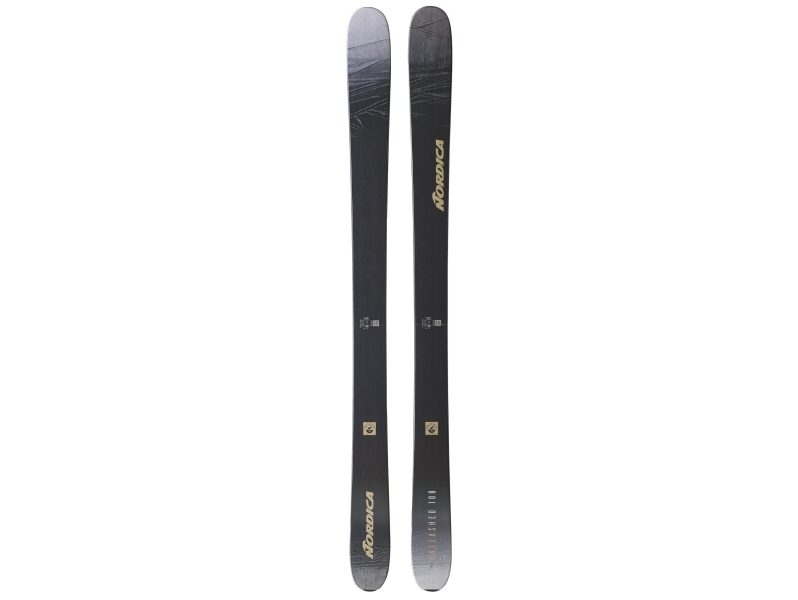 The Noridca Unleashed 108 Skis are for downhill skiing in groomed and powder terrain. Their waist width comes to 108 mm and they have a tip and tail rocker camber, with 141 and 130 mm widths at those zones, respectively. Their core is made up of wood and metal, with the later promoting stability and durability on trail settings. The design on the skis is an asymmetric darkness, with hints of cracking ice at the tips and tails.
Atomic Bent Chetler 120 Skis — $560, was $800
The Atomic Bent Chetler 120 Skis provide beauty with excellence and are made for downhill powder skiing. Their waist width is 120 mm. They have a tip and tail rocker camber and these regions have widths from 142-144 and 133-135 mm, respectively. Their construction is made of a combination of a light wood core and tough Carbon backbone to get the best out of both materials; lightweight from one, stiffness and durability from the other. If you look at the image above, carefully, you'll see the fascinating design by Chris Benchetler which subtly (look close) shows a skeleton-like figure playing a guitar. The reverse side, which you'll have to tap the button below to see, features a colorful wiseman against a striking background, also designed by Chris Benchetler.
Editors' Recommendations