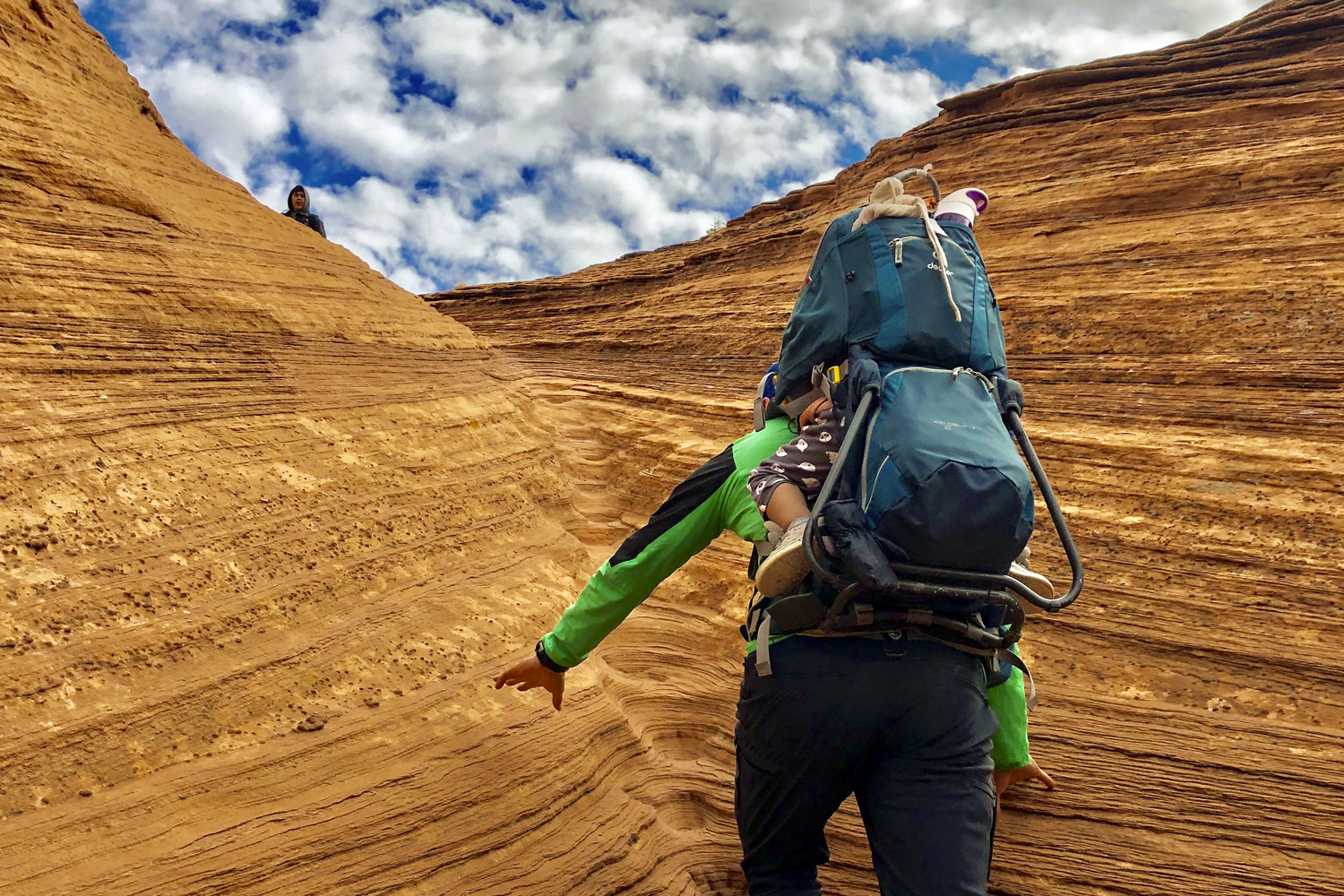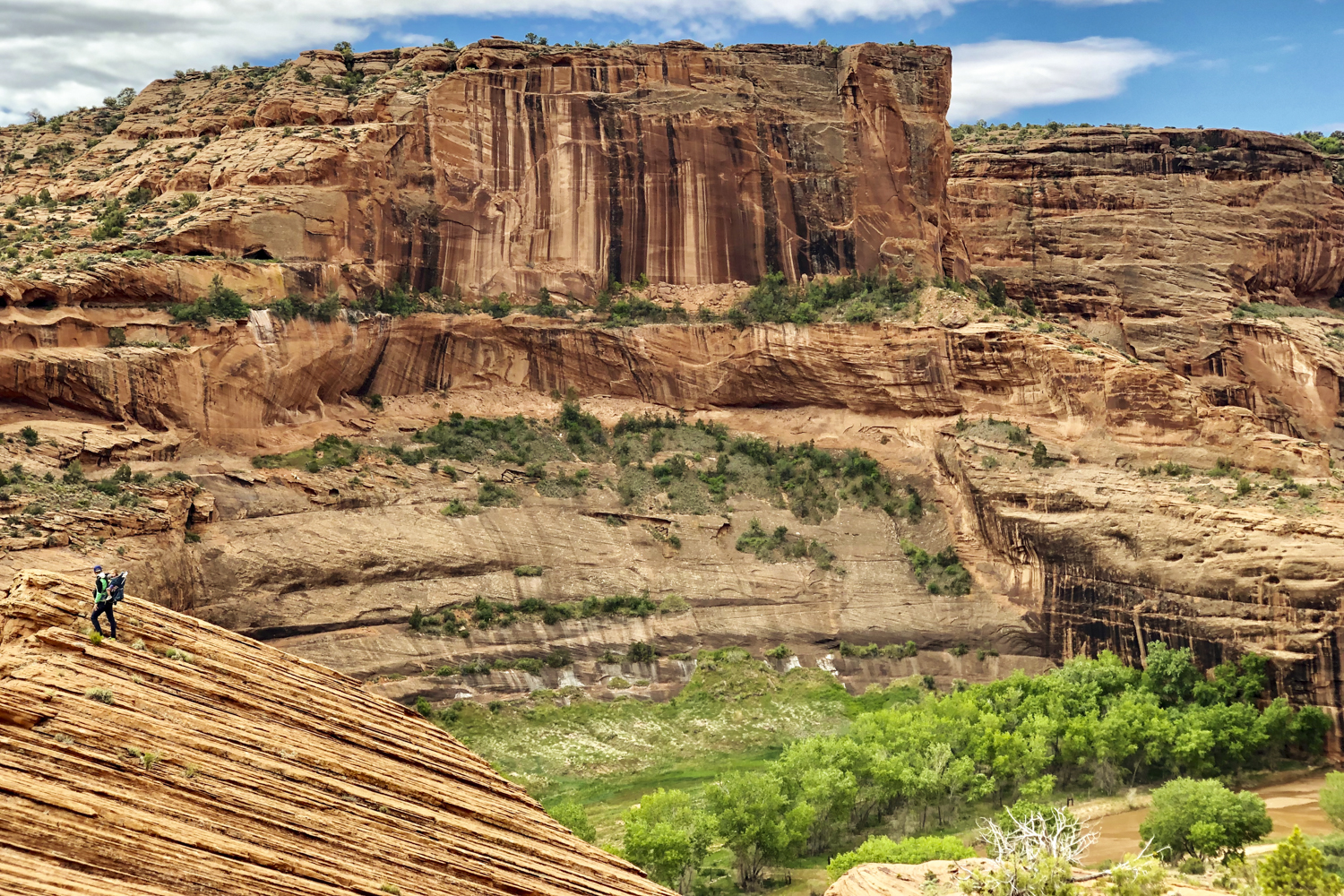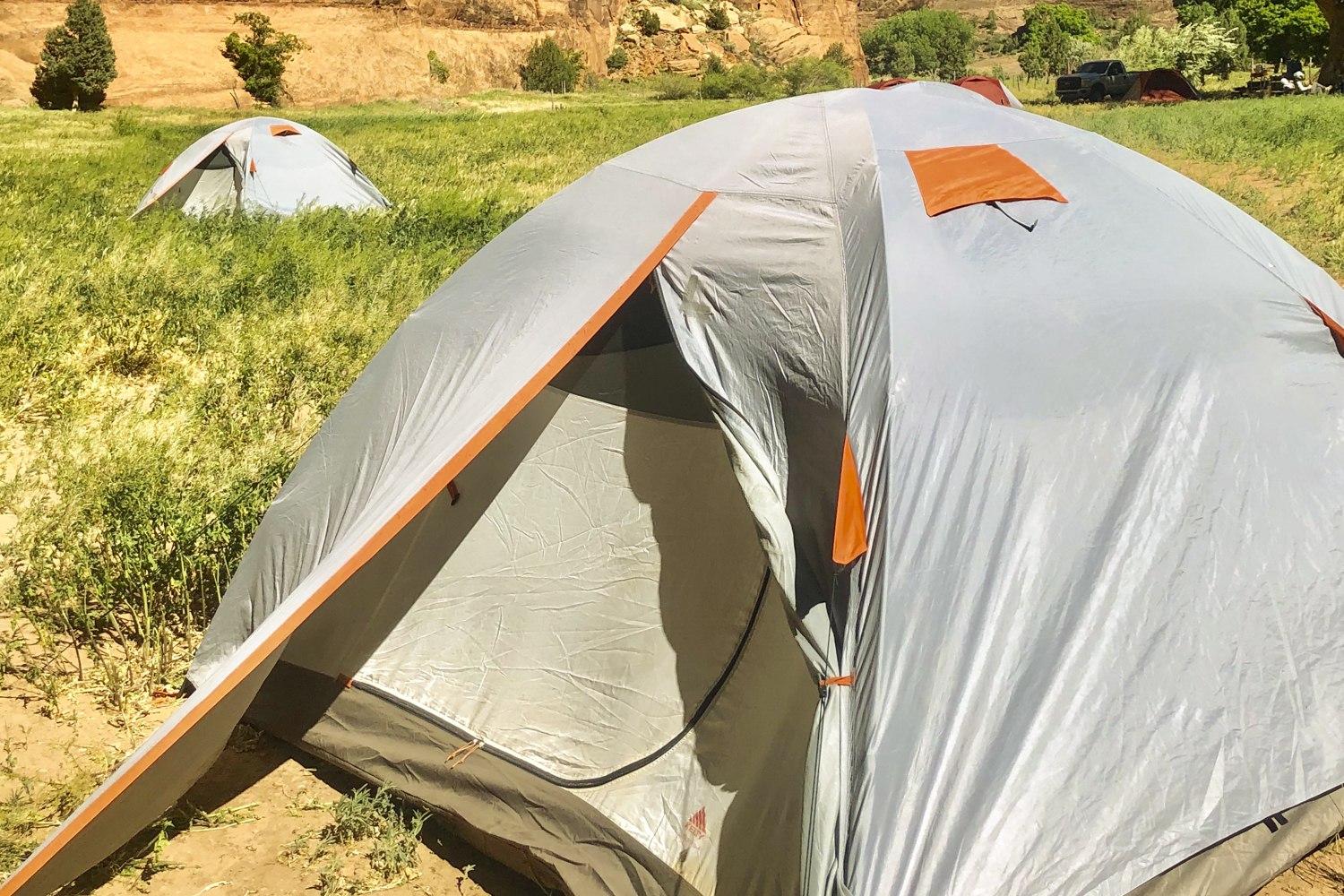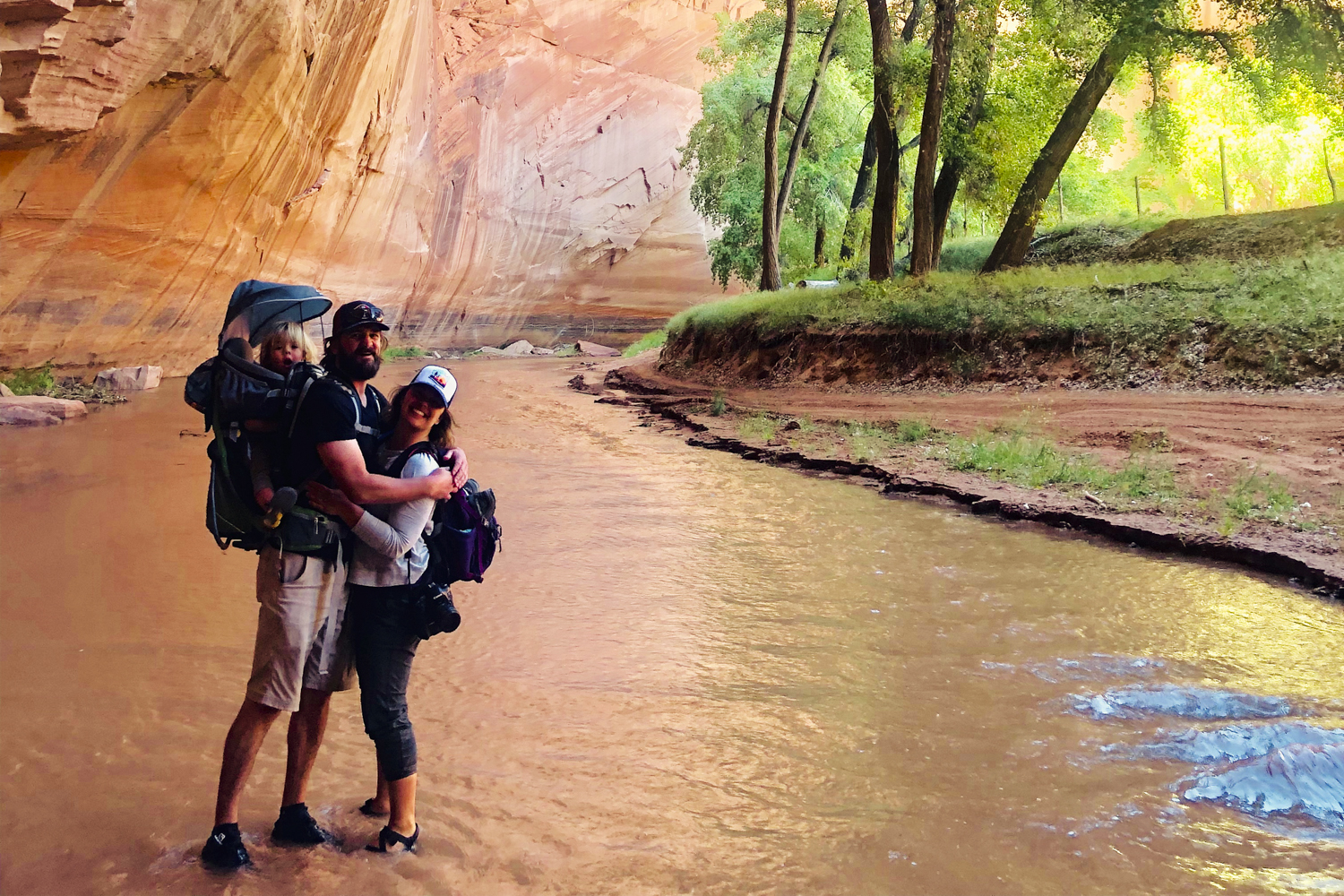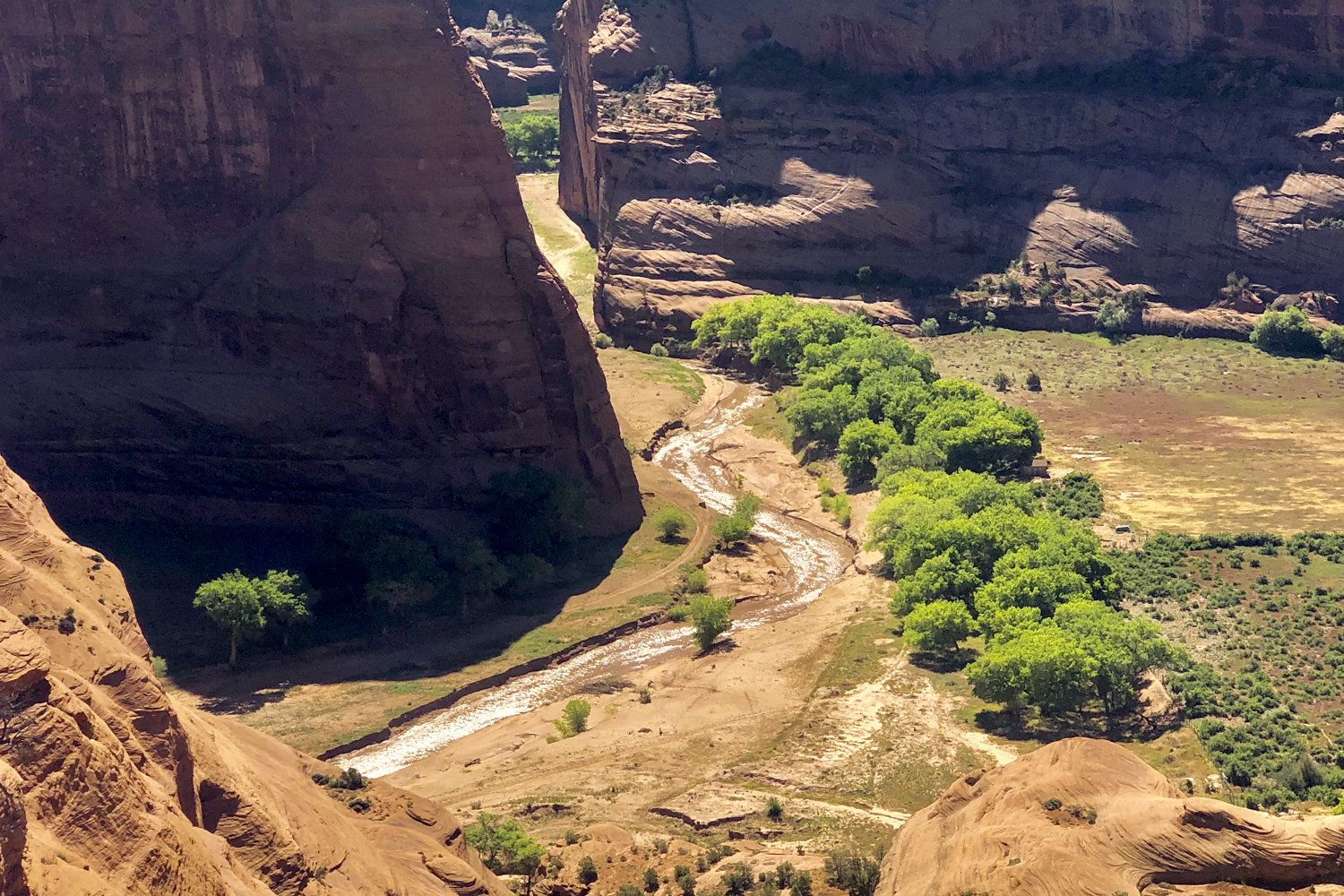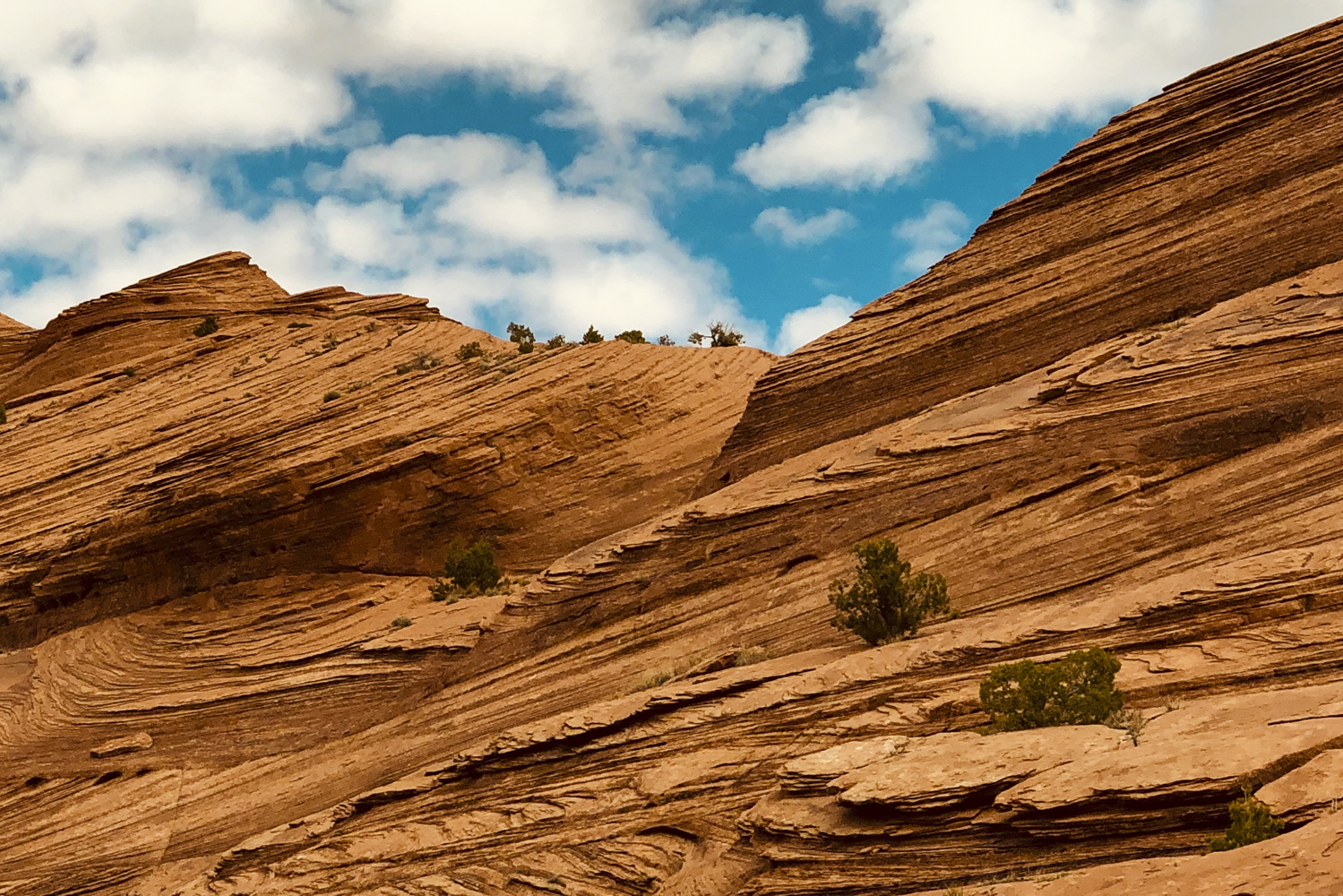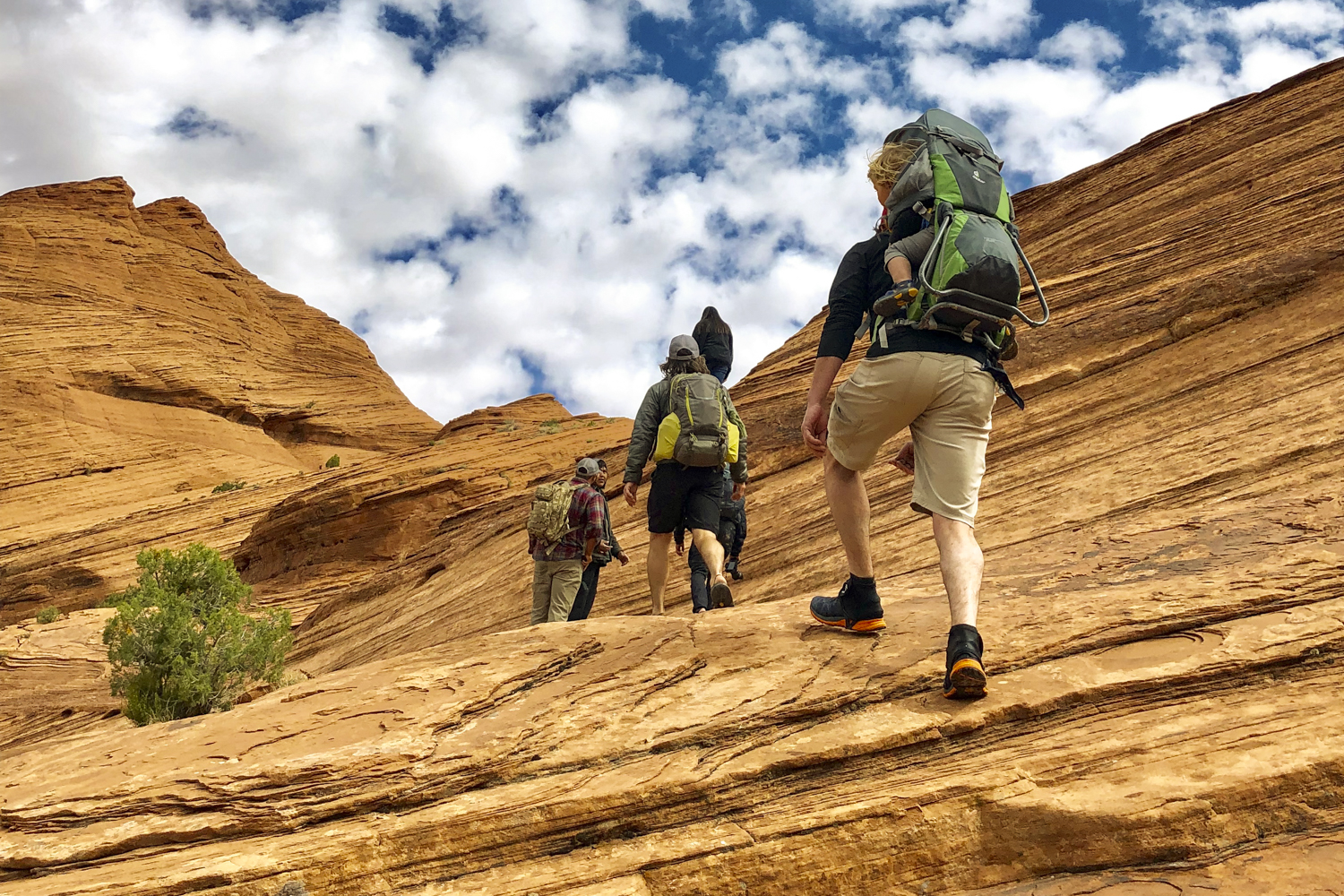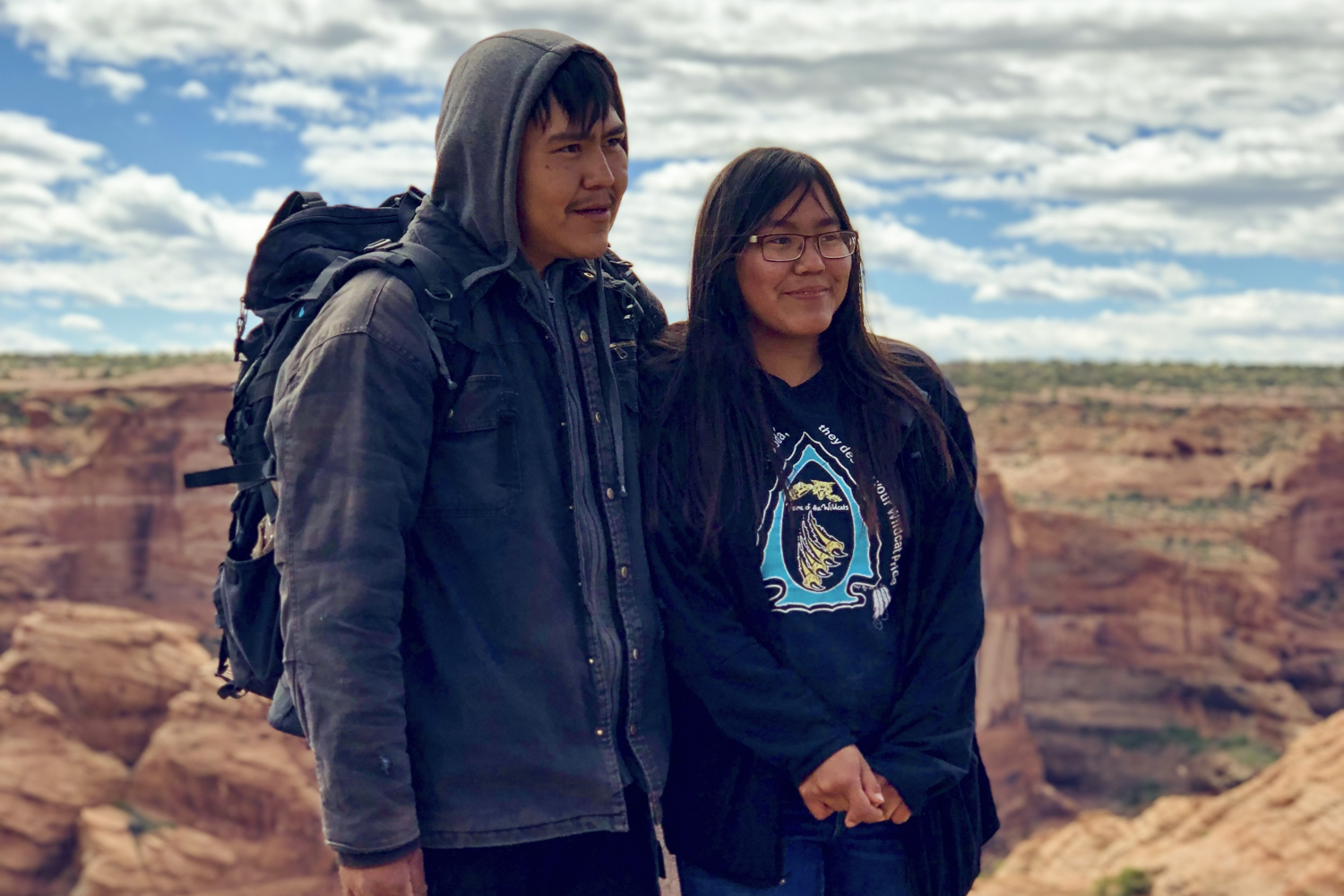 In a world where the outdoors is practically accessible to anyone, it's kind of exciting to consider visiting lands that are highly restricted and not open to the public, especially when it comes to hiking and camping. Canyon de Chelly in Arizona is one of those special places and the only way onto the land is with a local Navajo guide and a trusted tour company that is partnered with the Navajo Nation, the owners of the land.
On this four-day, basecamp-style hike, coordinated through REI Adventures, you will not only explore the most famous sites in Canyon de Chelly, like the White House Ruins and Spider Rock, but also Canyon del Muerto, a side canyon and tributary. Day hikes into the canyon are common, but this coordinated trip permits visitors the opportunity to stay in the canyon with a Navajo guide who will share ancient stories. This area of Arizona has been continually inhabited for over 4,000 years and very few travelers ever get to experience the depth of its rich history and culture. During your time in Canyon de Chelly, marvel at the cliff dwellings, pictographs, fossils, and other ruins while forgetting about present-day reality, even if just for a few days.
Canyon de Chelly via Petrified Forest National Park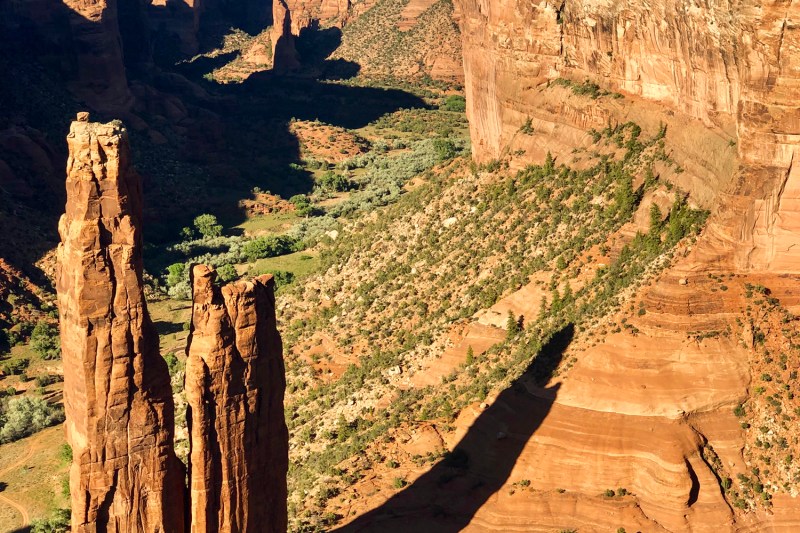 Rendezvous at the meeting point at 7:30 a.m. and set out for remote Canyon de Chelly National Monument. On the way to the Navajo Nation, the group will stop to explore Petrified Forest National Park and get up close and personal with the giant logs and their amazing rainbow colors. Farther inside the park, you will view the Painted Desert with its multicolored banded hills on display. By late afternoon, the group will arrive at Canyon de Chelly where you will observe the famous Spider Rock, rising over 800 feet from the canyon floor, a spectacular site that is also the core of many Navajo legends. Spend the night at the lodge inside the park.,
Hiking: 1 mile with minimal elevation gain/loss.
Transfer time: 6 hours total with multiple stops along the way.
Hike Among Ancient Ruins and Rock Art
Begin the day with a dramatic 600-foot descent along dirt and slick-rock trails to the floor of Canyon de Chelly. Once at the bottom, marvel at White House Ruins, an Ancestral Puebloan fortress and one of the most iconic ruins in the monument. After spending some time at this renowned archaeological site, begin the hike into the canyon's inner sanctum, navigating some deep sand and creek crossings which will certainly test your stamina as you make your way to the night's secluded campsite in neighboring Canyon del Muerto. What makes this particular places so incredibly special are the sheer canyon walls, ruins, and hundreds of pictographs left behind by ancient cultures. By the day's end, settle into the serene campsite on private Navajo land which provides access to a private cave for the group, an Ancestral Puebloan ruin, artistic pictographs, and something truly rare, a nearby private bathroom.
Hiking: 9 miles with approximately 900 feet elevation loss/400 feet elevation gain.
Explore Canyon del Muerto and Black Rock Canyon With A Local Navajo Guide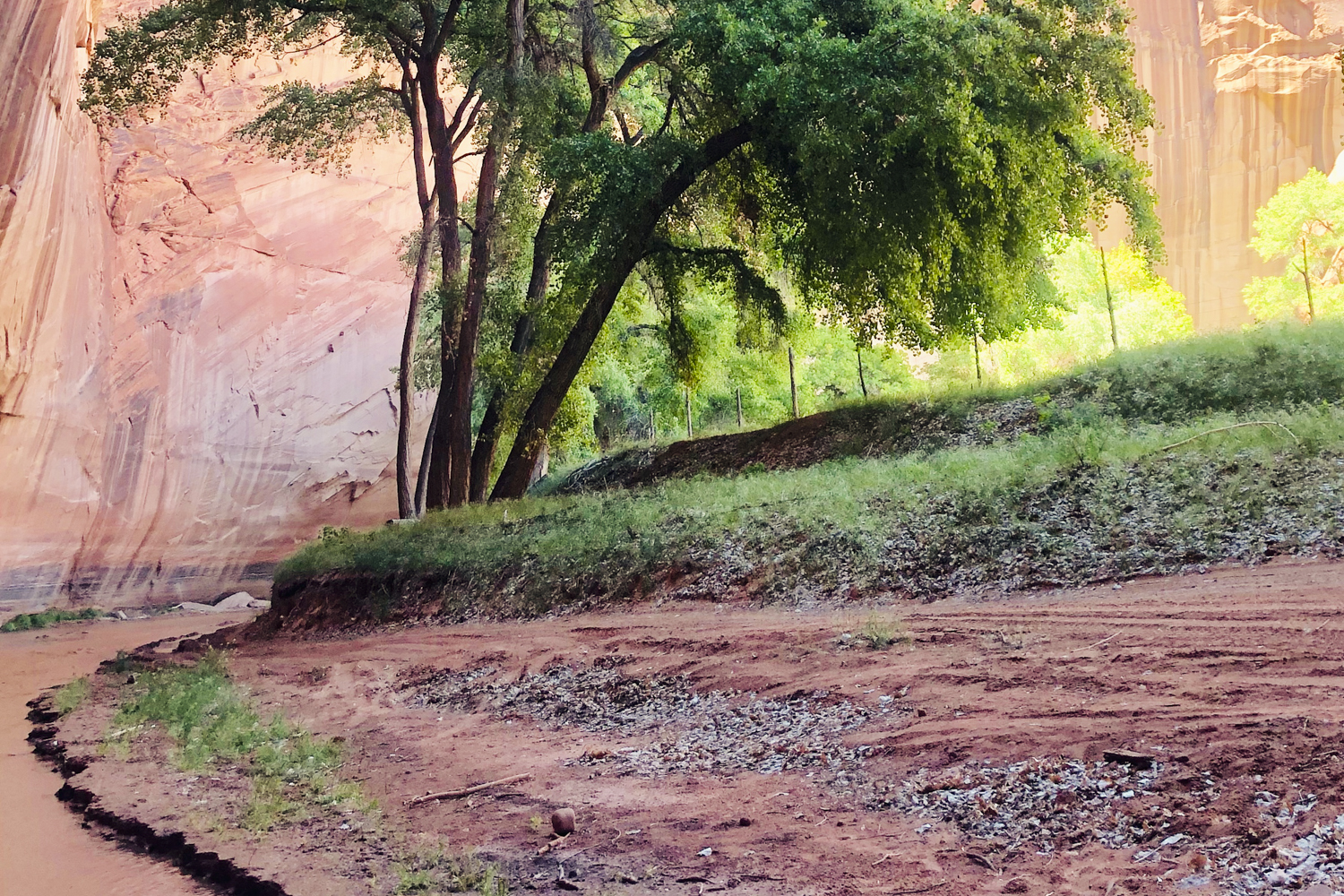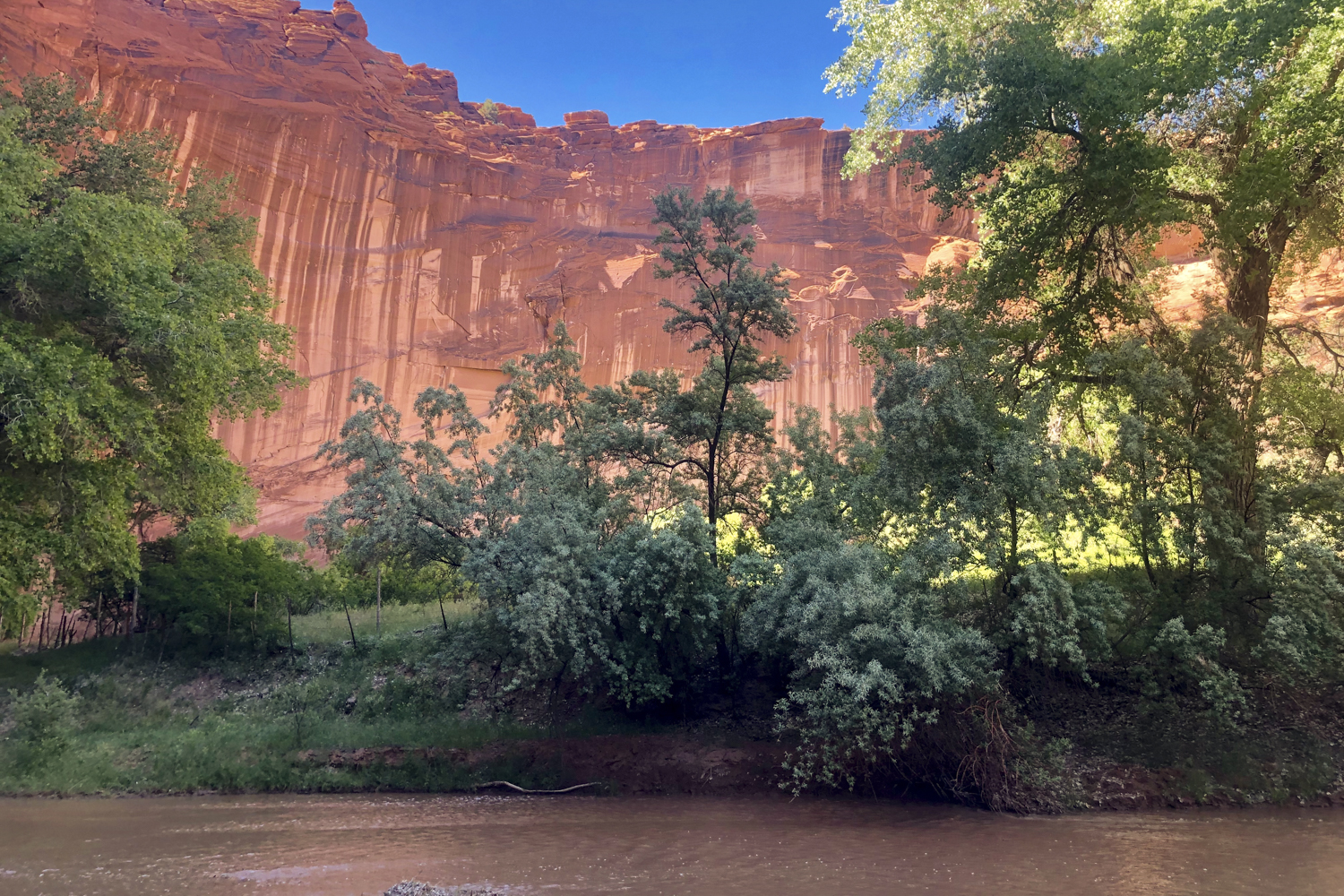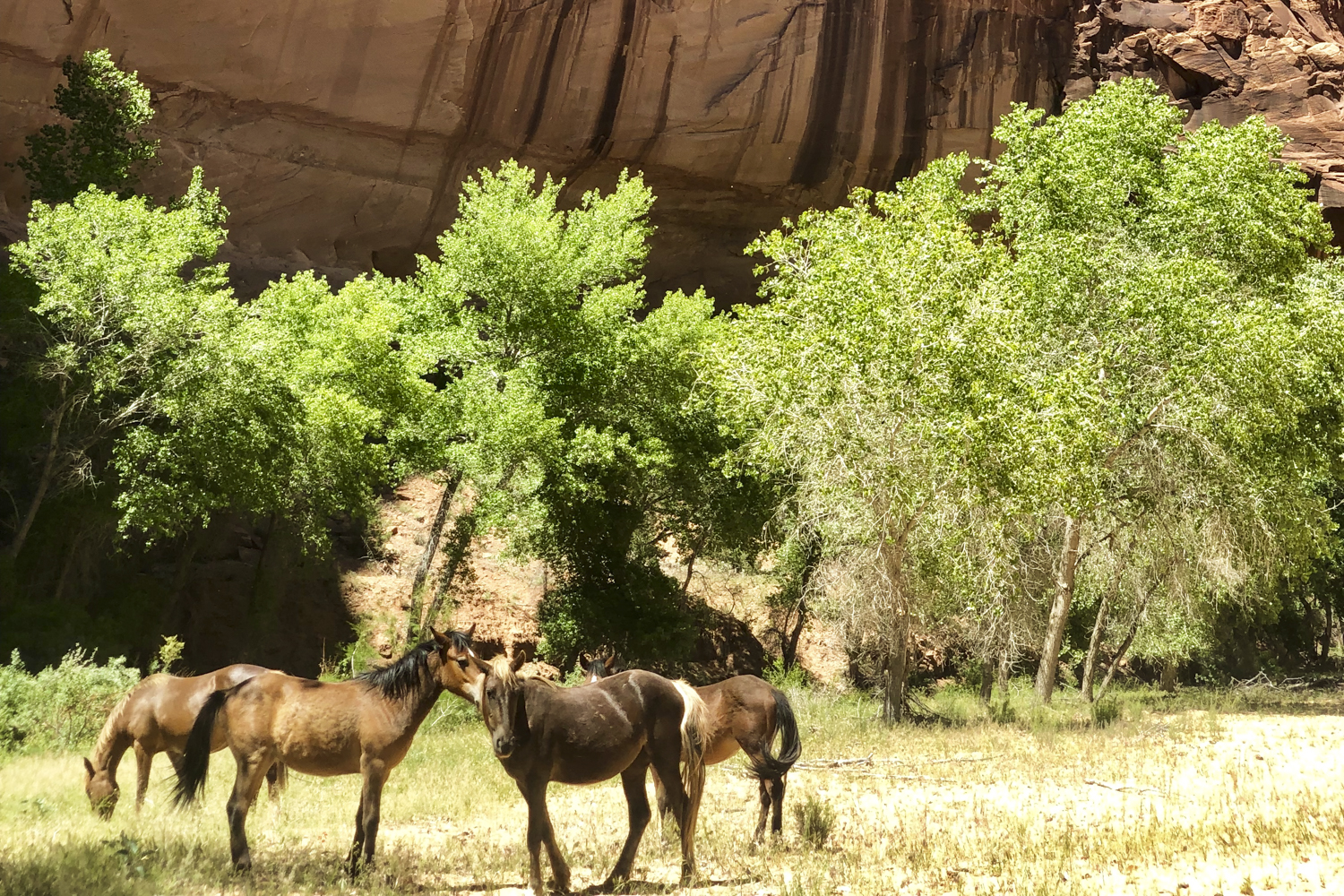 Experience life as it must have been like centuries ago as you explore Canyon del Muerto today. After a relaxing brunch, visit nearby Antelope House Ruins followed by a hike into an enormous side canyon known as Black Rock Canyon, which has stunning views and incredible tales, like the story of Navajo Fortress, which will allow you to bond even more deeply with this sacred land and its former inhabitants. Afterward, continue hiking past half-wild livestock, original to Navajo dwellings, and marvel at the log "ladders" that allowed the native people to evade European invaders. The local guide will take the time to explain how Canyon del Muerto got its name and how bean plants allowed its early inhabitants to thrive. Enjoy a well-deserved dinner back at base-camp after a full day of canyon exploration.
Hiking: 6-8 miles with minimal elevation gain/loss.
Ascend From Canyon de Chelly to the Plateau The Same Way Ancient Inhabitants Once Did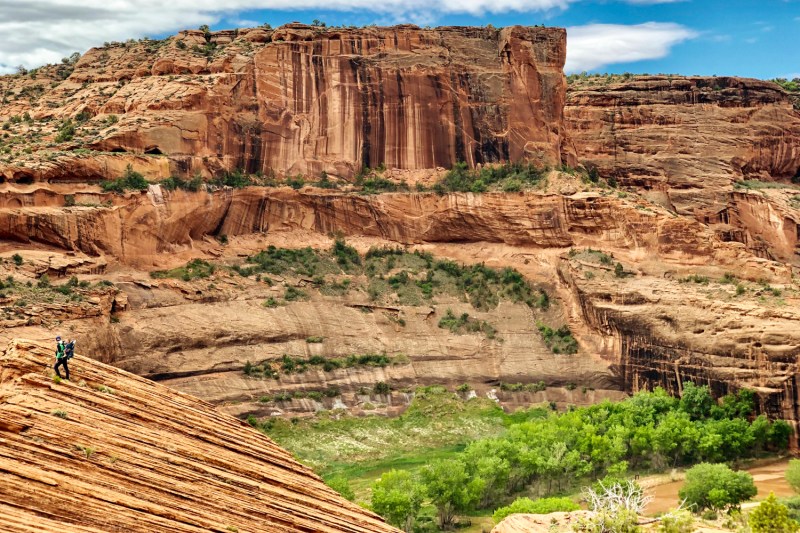 Rise with the sun and break down camp before hiking down Canyon del Muerto. In this part of Canyon de Chelly, wild turkey, black bear, and skunks outnumber the resident domestic animals. After crossing the Canyon Del Muerto wash, or "arroyo" as it's called in this part of the country, enter a stand of bright green cottonwood trees and soak up the shade before your climb out. Just like the Ancestral Puebloans, Hopi, and Navajo before you, ascend the Bare Rock Trail towards the canyon rim using the Moqui steps, carved directly into the rock by ancient canyon inhabitants, and follow an improbable-looking path upward to the rim, all while enjoying the epic views along the way. Topping out onto the pinyon pine and juniper-dominated plateau, you will navigate a few shallow washes before reaching your waiting shuttle. Return to the Phoenix area after dark.
Hiking: 4 miles with 1,200 feet elevation gain.
Transfer time: 6.0 hours total with multiple stops along the way.
Pre- or Post-Trip Extension
Consider a pre- or post-trip extension in Scottsdale, Arizona. Whether you need a hotel to arrive at before the hiking adventure or a resort to indulge in afterward, you don't really need an excuse to enjoy one of Arizona's most envied cities. Scottsdale is home to some of the top luxury resorts in the world, perfect for pampering yourself after a few days of hiking, in addition to having world-class shopping, golf, and a culinary scene that can easily rival major cities across the country.