Unexpected perfumes and body care sets for Mom
As spring approaches, so does Mother's Day — that celebration of your mom, auntie, stepmother, grandmother, great-grandmother, or important maternal figure. Oh, your mom/auntie/stepmother/grandma may say she doesn't want a Mother's Day gift, but you know better.
Spending time together may be at the top of her list, but a beautiful gift that says you know and appreciate her is only slightly further down. She may have a signature scent, such as Versace Bright Crystal or Armani My Way, but it's time to level up and make this year's Mother's Day gift idea stand out with an unexpected fragrance that she doesn't have and would never treat herself to. After all, Mother's Day is a careful blend of celebration, joy, and relaxation. She's done a lot for you, now's your chance to tell her just how much know it with one of the best perfumes for women.
Tory Burch Sublime Rose
"All Hail the Queen" of the garden — the glorious rose. We can't say anything new about the rose or its undeniable loveliness, but we never tire of sniffing it, and neither does your mother. Tory Burch's Sublime Rose, part of the Essence of Dreams fragrance series, combines a deep rose with blackcurrant, rosewater, freesia, patchouli, and warm dreamwood to view the classic flower through a jammy, woodsy lens.
It's fresh and welcoming, classic and informal, and it's housed in an irresistibly minimalist potion-like bottle with a white matte cap. A versatile and dreamy go-anywhere scent for the true romantic.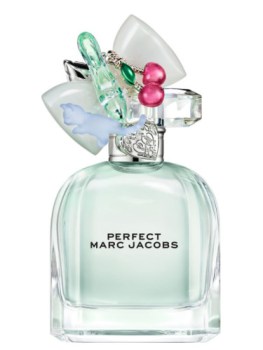 Marc Jacobs Perfect Eau de Toilette
If the material figure in your life loves prints and vintage jewelry, would choose the Mai Tai over a glass of white wine, and pick the classic car over the brand-new EV, she'll probably fall for the charms decorating the cap of the Marc Jacobs Perfect Eau de Toilette.
Famous for his magnetically adorable bottle designs and delicious fragrances, Marc Jacobs has mastered the art of balancing restraint and nostalgia. Perfect Eau de Toilette has notes of exuberant pink pepper, white daffodil, and cedarwood to create a playful take on the traditional floral fragrance. Light and fresh, Perfect Eau de Toilette will suit nearly any occasion while still ensuring your perfectly original mom stands out from the crowd.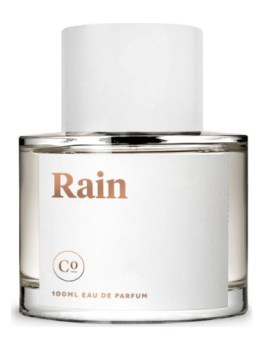 Commodity Rain
When looking for a perfume for this important member of your family, it's helpful to stop and consider their personality and the energy they bring to the world. If words like "quiet," "meditative," and "thoughtful" come to mind, consider an aquatic floral fragrance like Commodity's Rain.
If your mother or auntie is a fan of yoga classes, gardening, or journaling, she may appreciate this clean, fresh, and watery floral grounded by wood notes and vetiver. Bright lemon verbena, bergamot, lotus, freesia, and jasmine interplay in Commodity Rain, bringing to mind a rain shower in a verdant garden.
Chanel N° 5 Eau de Toilette
OK, she may see this one coming. After all, Chanel's iconic N° 5 is the most famous perfume in the world, but an icon's an icon for a reason. If your mom loves black and white movies or Champagne, or she has an appreciation for classic fragrances, hurry to the Chanel counter toute de suite. N° 5's symphonic command of rose, ylang-ylang, neroli, Amalfi lemon, bergamot, sandalwood, amber, and aldehydes (the sparkling, soapy Champagne-fizz element) is beyond compare.
The eau de toilette formulation is a little twist on the expected classic eau de parfum with its faceted glass cap. This incarnation, with its tall and ladylike bottle, still brings all the French sparkle, but it's slightly lighter, woodier, and better suited for daytime wear. Who knows, your maman may end up needing the wonderful richness of the classic eau de parfum, too. There's always her birthday.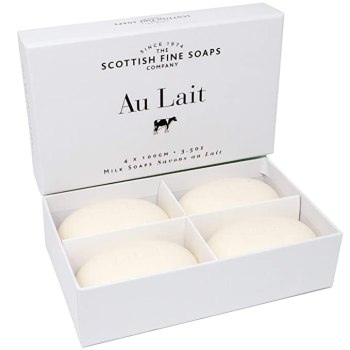 Au Lait – Scottish Fine Soaps
Perhaps your mother figure isn't into perfumes, finding Lancome's La Vie Est Belle a bit too sweet and Yves Saint Laurent's Libre a bit too attention-grabbing. She may prefer to keep things simple, and doesn't quite know how to operate the lovely bread maker you gave her last year (but she thinks of you every time she sees it!). If that's the case, it's time to go back to basics, with a gorgeously creamy set of soaps and body cream from Au Lait.
Au Lait's triple-milled bath and body creations are rich and soothingly scented with skin-softening sweet almond oil, shea butter, aloe vera, and organic milk. A wide range of products, presented in sweetly simple boxes and jars, makes Au Lait the perfect understated gift.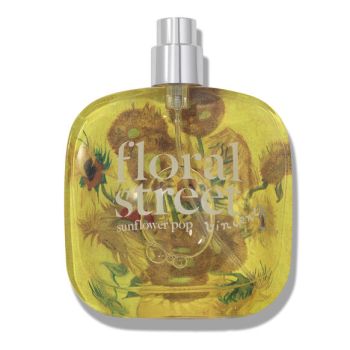 Floral Street Sunflower Pop
Do people refer to your auntie, grandma, stepmom, or mom as a "ray of sunshine," a "ball of fire," or a "force of nature"? If the answer is "yes" to more than one of those terms, then consider gifting her with the bubble of joy that is Floral Street's Sunflower Pop.
Made in collaboration with the Van Gogh Museum, Sunflower Pop celebrates Van Gogh's love of nature with juicy notes of Mandarin orange, bergamot, passionfruit, plum blossom, bellini, honey, musk, and amber. Warm, sweet, bright, and golden, the fragrance bursts with juicy, fresh energy. Bonus feel-good facts: Floral Street is a clean and cruelty-free beauty brand, so your auntie, grandma, stepmom, or mom can feel even better about your gorgeous and artistic gift.
When choosing a fragrant gift for a mom or mom-adjacent family member, always strive to reflect their current style back to them. Your eyes and ears will come in handy more here than your nose ever will. When you note what this family member or family friend loves and appreciates best, you tell them without words how important they are to you. This, more than macaroni art or pancakes, is the essence of Mother's Day.
Editors' Recommendations