Moms-- they change our diapers, they work tirelessly and still find time to empathize with and support us, and they guide us through even the cringiest moments of our teenage self-discovery with the grace of warriors. There's probably no way we can ever fully thank our mothers for everything they do for us -- but there's no better day of the year to try than Mother's Day. This year, on May 8, treat her to something truly special. Here are the best Mother's Day gift ideas for every type of mom.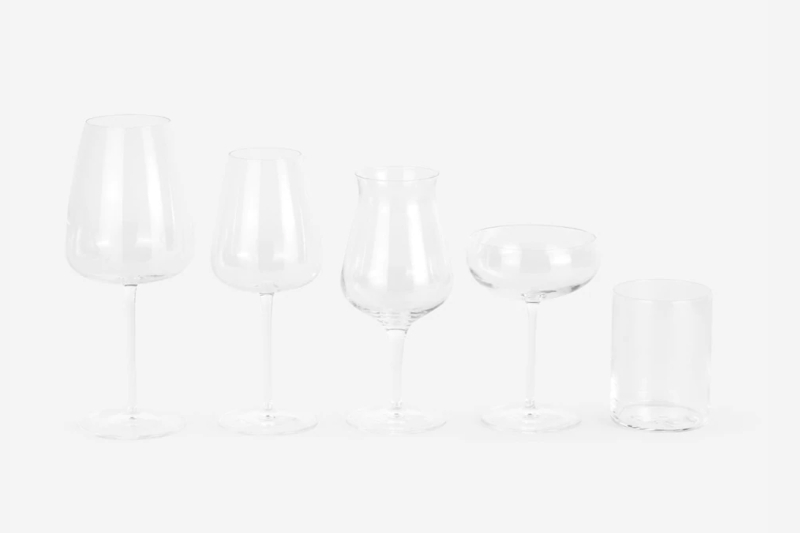 Made In Glasswear Set
Created using the purest raw materials and premium craftsmanship drawing on eco-friendly artisanal techniques, the glassware is resistant to breakage and is dishwasher safe. Any mom will love this set that includes four beer glasses, four white wine glasses, four red wine glasses, four drinking glasses, and four coupe glasses so that she has everything she needs to bring out the best of her IPAs, Gamays Chenin Blancs, Champagne, and cocktails, to name a few. All glassware in this set is made in Italy, and all stemware features titanium-reinforced stems, allowing them to be incredibly strong without sacrificing any of their beauty.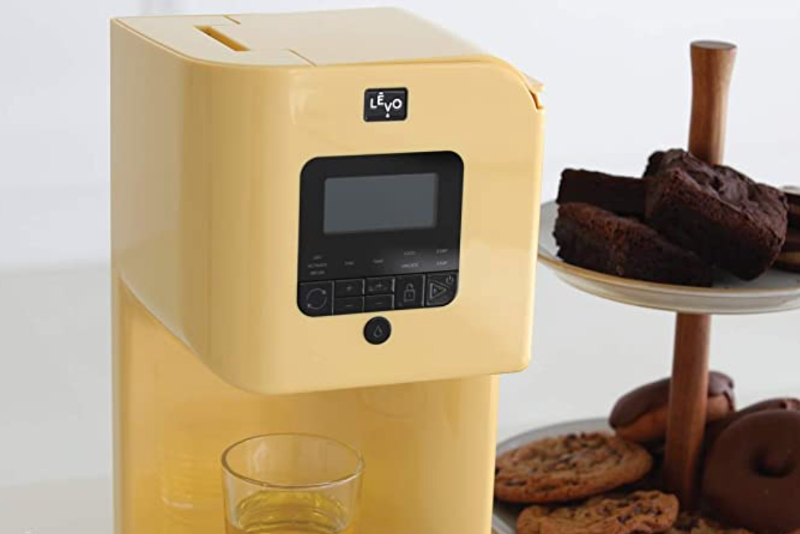 LĒVO Home-Infuser
With LĒVO, your mom can home-infuse ingredients with endless benefits for the mind and body. From symptom relief to healthy culinary creations, LĒVO empowers users to take control of the ingredients they put in - and on - their bodies. Fruits, spices, and nuts infuse too. LĒVO-made products are inherently healthier than their highly-processed and mass-produced alternatives. Aside from the LĒVO machine, you only need three things:
Your plant(s): You can use fresh or dried whole plants, such as herbs, whole spices, flowers, dried fruits, nuts, peppers, mushrooms, and more.
A liquid: The most common liquid carriers are fats. Think olive oil, butter, coconut oil, and sesame oil. You can also use LĒVO to infuse other liquids like milk, honey, and vinegar.
An air-tight container: You'll need something to catch your infusion once it's ready. A glass jar or Tupperware will work!
Home Dough Cookies
This Mother's Day, treat your mom to a plate of fresh, warm homemade cookies. And guess what? You don't even have to lift a finger to make them. Home Dough is a new line of gourmet frozen cookie dough that promises better-than-homemade cookies you can make in minutes—without the mess of making them from scratch. They are preservative-free and made with as many high-quality, organic ingredients as possible. That means no preservatives, artificial flavors, food dyes, and oils — ever. Home Dough is available in three mouthwatering flavors including: gooey chocolate chip, melty oatmeal toffee, and chewy molasses ginger spice.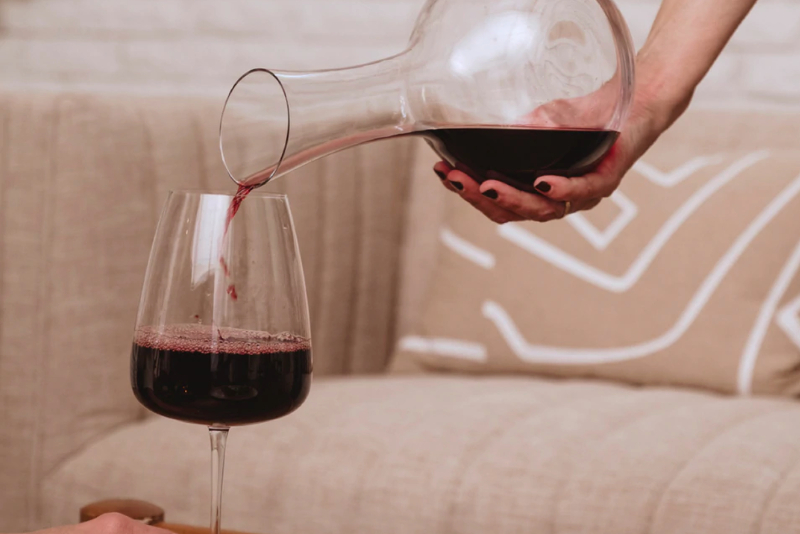 Made In Decanter
The perfect blend of style and performance, the Made In Decanter, is the best way to ensure your mother's wine reaches its full potential, whether it's a full-bodied Napa Cab or even a White Burgundy. The Made In Decanter is crafted from crystal glass for an elegant look and feel, features a large surface area for maximum oxygen exposure, and a small base circumference so it doesn't take up too much room on the table.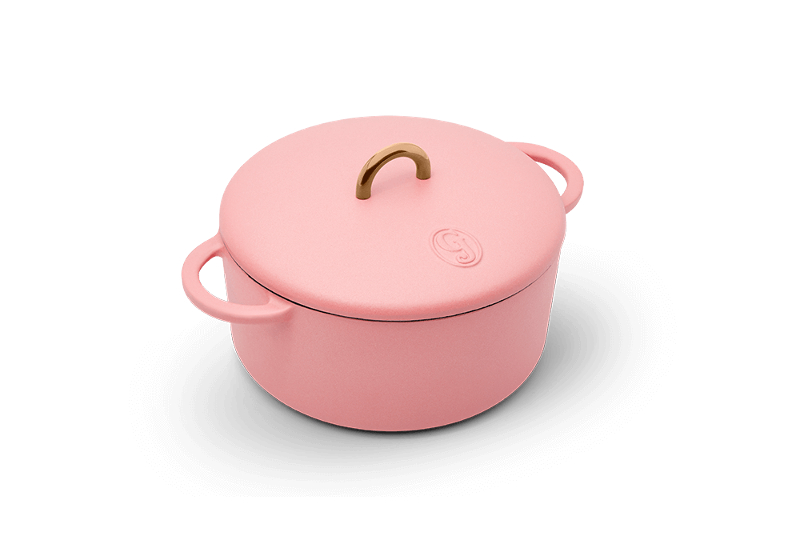 Great Jones Dutch Baby
Great Jones' Dutch Baby is a round, 3.5-quart cast-iron Dutch oven. Why will your mom love it? It's safe for all stovetops (including induction), it's sized to fit perfectly on one burner, and it comes in fun colors!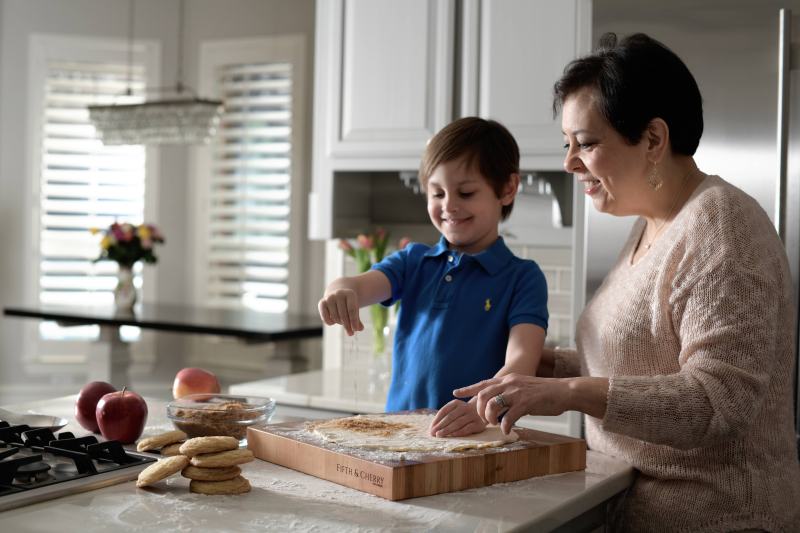 Fifth & Cherry Cutting Board
This deluxe size reversible cutting board is perfect for preparing family-sized meals and for larger get-togethers (aka mom-friendly). Fifth & Cherry boards are steel reinforced end-grain cherry wood, have staggered seams for extra strength, and are handcrafted in the USA from 100% responsibly sourced cherry wood. Each board also comes with a Lifetime Warranty that includes complimentary refinishing for life, which basically means this is the last cutting board you'll ever have to buy.
Fifth & Cherry Cutting Board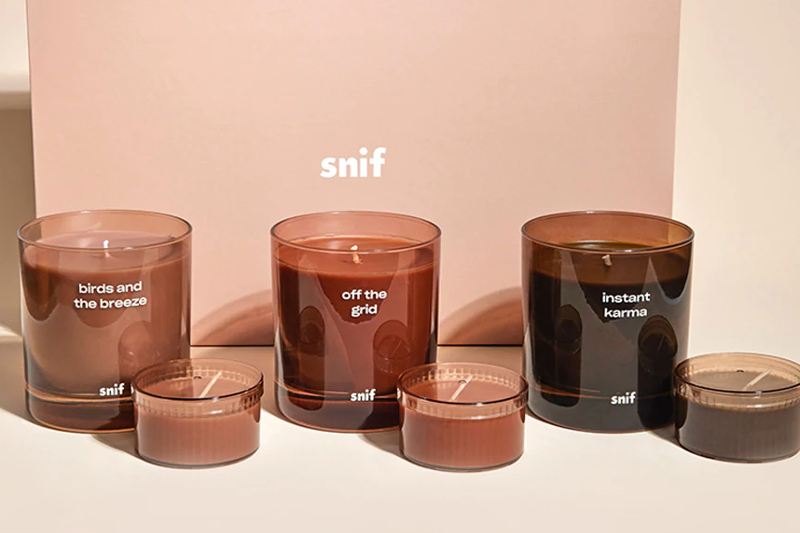 snif Candle Bundle Kit
snif is a fragrance and scented candle brand with genderless scents, high-quality, premium ingredients, formulated with industry clean standards, vegan and cruelty-free, no preservatives, no phthalates, no parabens, and no paraffin. They offer a genius try-before-you-buy model and offer high-quality products at a low cost. Your mom won't be able to pick her favorite scent, they're all so dreamy!
The Original Big Blanket
The blanket that changed the world, is now ready to change your mom's life. The Original Stretch is Big Blanket's best-selling 10' x 10' throw blanket, featuring a specially formulated blend of polyester and spandex with temperature regulating fabric so no one gets too hot or cold. Perfect for: Netflix marathons, cozy campfires, ultimate blanket forts.
Fresh Sends Bouquet
Fresh Sends is the modern floral delivery service setting out to freshen-up the cookie cutter gifting industry. What's great about Fresh Sends flowers is that their bouquet changes daily in order to get the freshest, most in-season pick of petals for your beloved mom. Plus, their packaging and wrapping is Insta-worthy and sentimental.
Queen Bee Body Butter Gift Set
Fit for royalty (read as: mom), the Queen Bee Gift Set features four jars of deep nourishment in delicious scents. Made with the most precious product of the beehive, royal jelly is produced by worker bees to feed the queen, full of complex lipids and essential vitamins that deeply moisturize and improve skin elasticity. The set includes four 6.7 ounce jars: one Original Formula Royal Jelly Body Butter, one Chamomile & Myrrh Royal Jelly Body Butter, one Rosemary & Lavender Royal Jelly Body Butter, and one Tupelo Honey Royal Jelly Body Butter, all elegantly packaged in a Savannah Bee logo gift box.
Queen Bee Body Butter Gift Set
Editors' Recommendations