You head to the gym to look your best by working up a sweat — pumping up those muscles with weights, sculpting definition with HIIT classes and yoga, and maxing out cardiovascular on the bike, treadmill, or pool. So after going to all that trouble to look good, when it's finally time to hit the showers, were you just gonna use "plain old" soap and shampoo, and hope for the best? Naaah.
If you've chosen to invest in a membership at one of the fitness industry's more reputable health clubs, they're also going to help you augment all that time spent on the gym floor with some awesome amenities in the locker room. Sometimes they're proprietary — mystery products that are labeled with the club logo — but at some locations, you'll be rewarded with top grooming brands at the rock-bottom price of $0 (not counting your membership fees, of course).
If your gym doesn't quite ante up the goods, no judgments! Let's take cues from the big guys, though, and put together a thoughtful plan that will keep you looking on top of your game without adding a kettlebell's worth of product to your gym bag.
Equinox not only provide some of the finest workout experiences, but it also provides members with a nice assortment of Kiehl's products in the locker room. Men can expect head-to-toe spoiling from Calendula Deep Cleansing Foaming Face Wash and Grapefruit Bath & Shower Liquid Body Cleanser in the showers, as well as Ultra Facial and Creme de Corps Moisturizers close at hand.
If you can't work out at Equinox, grab this Kiehl's product to toss in your bag.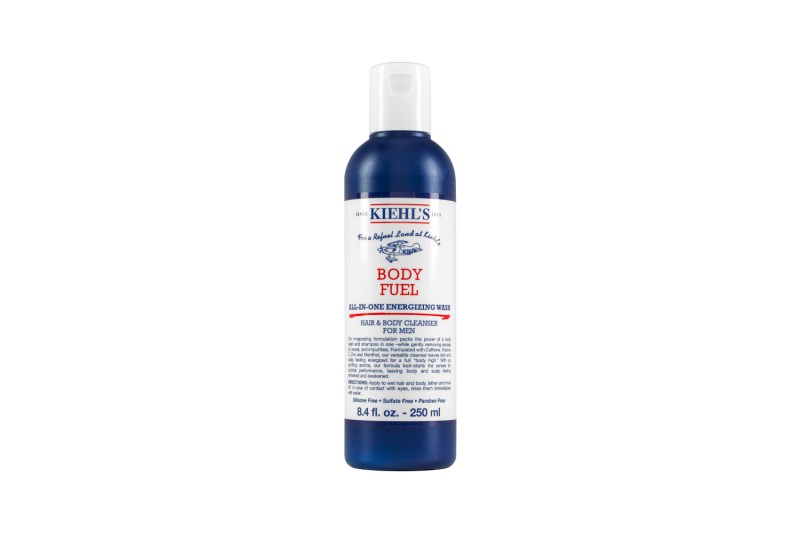 We love it because it packs a three-in-one punch, knocking out body wash, shampoo, and facial cleanser all in one bottle. It's also awesome if you do a morning workout because it's packed with caffeine and Vitamins C and E to invigorate hair and body, as well as menthol and zinc to refresh and purify. Try this 2.5-ounce travel size and then, if you like it, buy the liter pump bottle for easy refills and to use at home.
Have you seen your abs lately? 'Cause they're waiting for you at Barry's Bootcamp. There the trainers torture classes with high-intensity workouts,; but, thankfully, Oribe products await when it's time to hit the showers.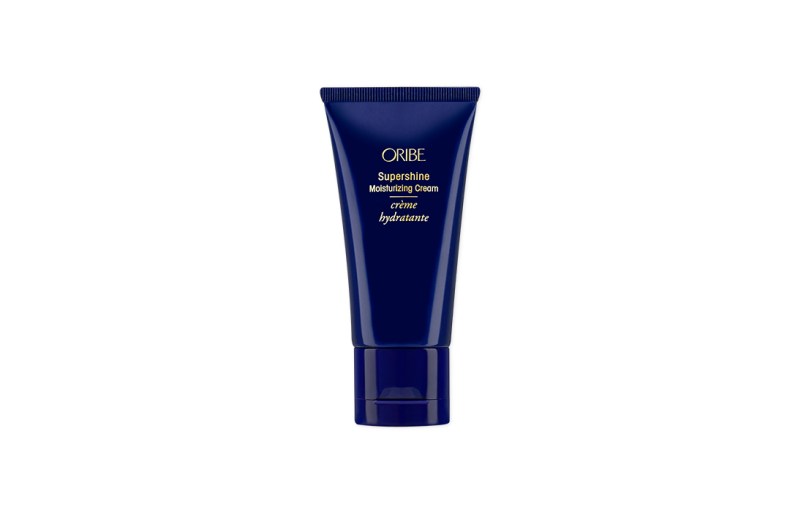 Save time while you get great looking hair. Apply this leave-in conditioner after showering, but before blow-drying, to keep hair moisturized while calming the frizz. The cream will leave your hair shiny and soft.
Based in Chicago, Studio Three offers interval, cycling, and yoga classes. It also partners with grooming brand Oars + Alps for special events. This December, the interval class will incorporate rowing to play up the "oars" half of O+A: Athletes will team up and rotate to row a collective number of kilometers, then clean up with O+A face wipes in-between.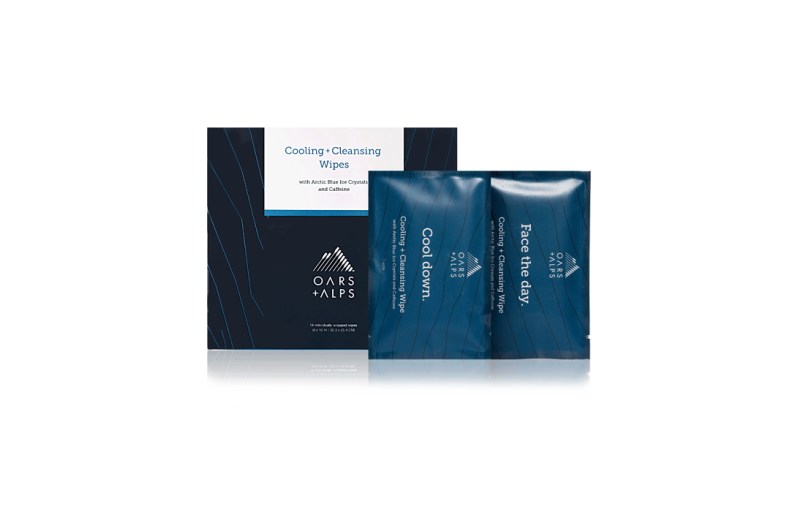 Throw a couple of these wipes in your gym bag, backpack, or coat pocket to be prepared for a refreshing clean-up anytime. Wipe with the "Arctic Blue Ice Crystal" side to exfoliate and remove dirt and sweat or use the other side for a cooling caffeine boost. It's great for the face, arms, legs, and chest, with no rinsing necessary. The cleansing wipes are an excellent option for a quick clean-up after an outdoor session where the shower may be miles away.
Crunch Fitness is the original "No Judgements" club, encouraging people of all shapes and sizes to get into the gym and get into their best shape while having fun doing it. Rituals is Crunch's official amenities partner, offering shampoo, conditioner, shower gel, hand soap, and body lotion. Signature Rituals collections at Crunch will include The Ritual of Sakura, The Ritual of Dao, The Ritual of Happy Buddha, and — we like the sound of this one best — The Ritual of Samurai, which inspired by the meticulous grooming traditions of the ancient Japanese warriors.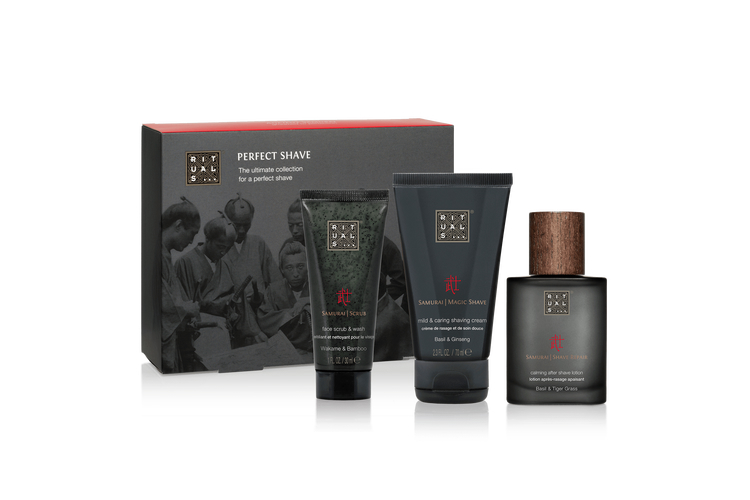 Grab this as a gift for yourself and your fitness routine. The shave, scrub, and shave repair creams all come in easy to use, easy to transport, tubes, keeping you neat, clean and ready to take on the day. The Samurai range includes bamboo for nourishment and exfoliation, as well as Japanese mint to cool and invigorate.
If you work out at a Base gym, you're in the same BYOB situation as the rest of us, but take advantage of its Basebody Spa and you'll be spoiled with Aveda products. Take this one home for a spa experience every day.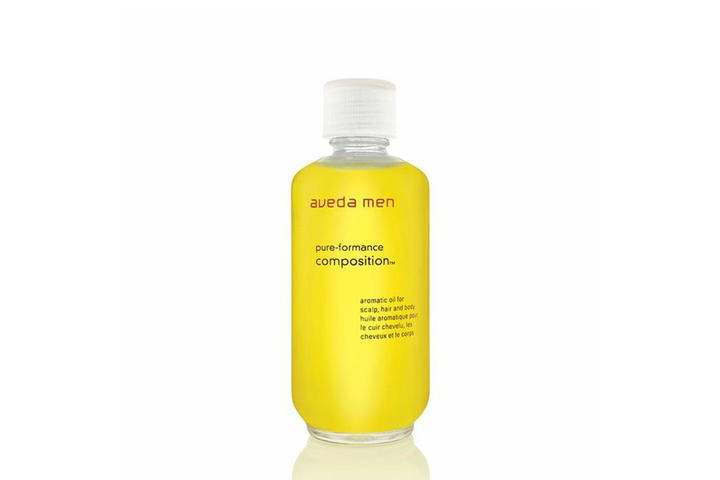 This oil is an excellent scalp conditioner to use before shampooing to fight dryness and is also great to rub into those tired, sore muscles. You'll also get a little aromatherapy with refreshing kunzea (a floral), citrus, and certified organic essential oils of spearmint, vetiver, and lavender.
For Everyone Else
Taking on the world at World Gym? Going for the gold at Gold's? What about being a sport at Town Sports Clubs in Boston, New York, Philadelphia, or Washington? Loving L.A. Fitness? Well, don't despair — we have a few other suggestions to round out your gym grooming routine.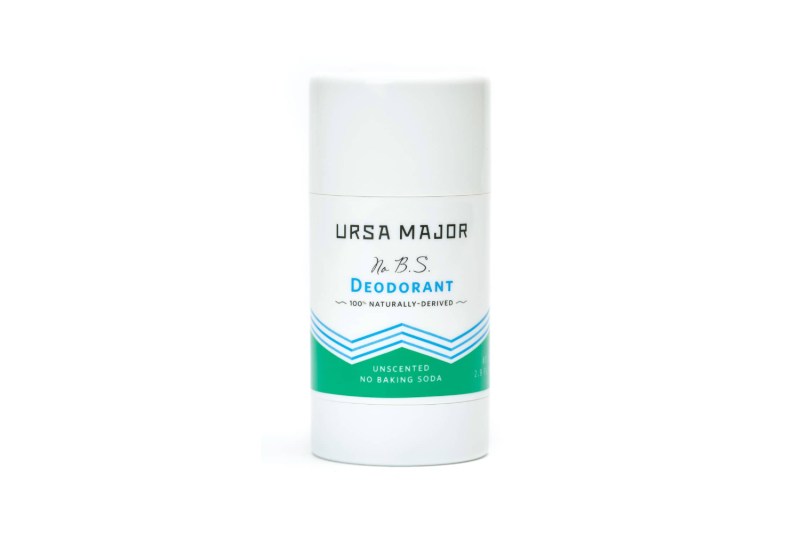 Toss in a little something to keep odor under control all day. This unscented deodorant is baking soda free (not there's anything wrong with that). Its all-natural ingredients include hops to neutralize unpleasant odors, clay for its moisture-absorbing properties, and Matricaria (German chamomile) to soothe sensitive skin, as well as aloe, shea butter, and a probiotic enzyme with odor-absorbing properties.
This shea butter-based moisturizing lotion comes in a handy 8-ounce tube and has a light fragrance of blue cypress, vetiver (a grassy fragrance), and "coastal air." It's non-greasy, and will keep that skin hydrated all day.
Shop Now
Now that you know which gyms have the best grooming products, learn what to pack in your gym bag to streamline your post-workout routine.
Editors' Recommendations