Whether you're just starting to figure out how to whiten teeth at home or are already pretty familiar with the best teeth whitening products for pearly whites, Prime Day is offering some savings on the process. There are a lot of teeth whitening strip deals out there for the picking this Prime Day, with discounts at various retailers available on numerous Crest 3D Whitestrips varieties. We've tracked them all down and listed them below — all you have to do is decide which will look best in your mirror.
iFanze Teeth Whitening Strips 28-pack — $8, was $22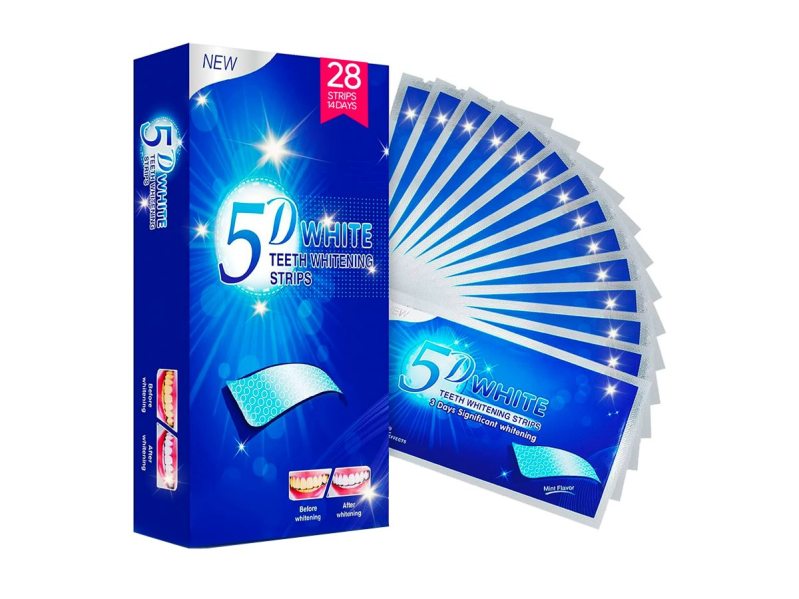 A bargain option to the more popular brand names, this iFanze 28-pack of teeth whitening strips still manages to do the job. It promises to get your teeth eight shades lighter in just 14 treatment, and in two or three uses you'll see your teeth two to four shades whiter. The whitener strips stay locked in place so you can talk and drink water while whitening your teeth, and you only need to wear them for 30 minutes per day.
Crest 3D Whitestrips Glamorous White 28-pack — $27, was $39
Crest is probably the brand name that comes to mind when considering teeth whitening options. Crest's Glamorous White 3D Whitestrips removes over 15 years of stains with a comfortable, no-slip teeth whitening experience. It has Advanced Seal Technology that keeps the strips from slipping while you've got them in, and you need only wear them for 30 minutes per day over the course of 14 days to see eight levels of whiter teeth. This pack includes 28 teeth whitening strips, which works out to 14 strips for your top teeth and 14 strips for your bottom teeth.
Crest 3D Whitestrips 1-Hour Express 14-pack — $35, was $40
Crest's 1-Hour Express 3D Whitestrips should catch your eye if you find yourself in a constant hurry or procrastinating regularly. They good for a pinch, as they take just one hour to remove years of teeth stains. They deliver a noticeably whiter smile in just one hour, yet can give you results that last more than nine months. These 3D Whitestrips use the same enamel-safe whitening agent used by dentists, yet are so easy to use that you can whiten your teeth while you're talking, working, and even drinking water.
Crest 3D Whitestrips Professional Bright 36-pack — $40, was $45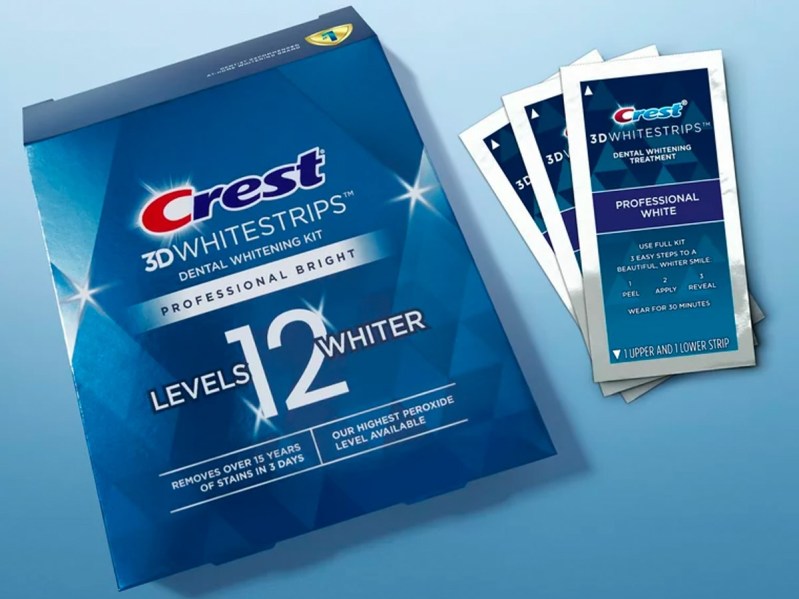 The 3D Whitestrips by Crest offer professional-level whitening treatments. Crest is the number one dentist-recommended at-home teeth whitening brand, and the Professional Bright 3D Whitestrips are a big reason why. They're enamel safe feature Advanced Seal Technology that keeps them in place while you're wearing them. With these Whitestrips you'll get your teeth 12 levels white in just 18 days, and all you have to do is where them for 30 minutes per day.
Editors' Recommendations