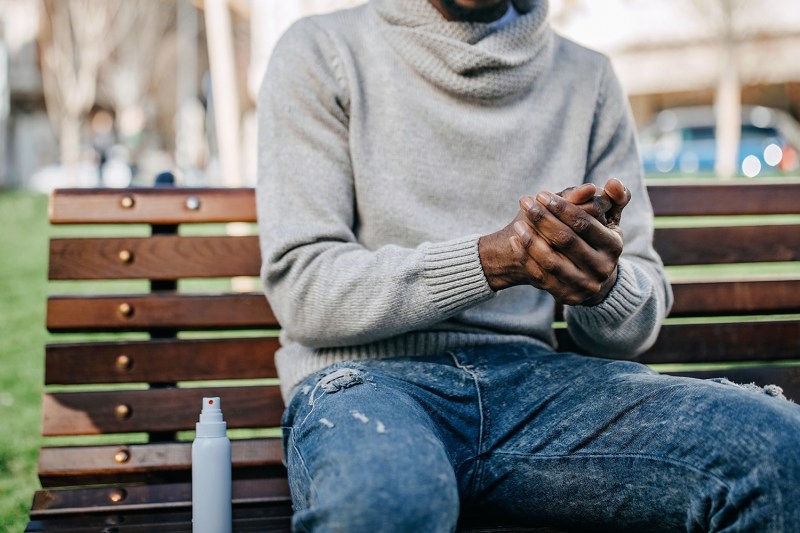 Your hands represent more than the physical tasks you use them for — they tell a story. Are your hands calloused from the gym? Are they all cracked from building the new deck? Are they dry and leathery from preparing all those great dinners for the family? Whatever the case may be, hand lotions and creams are necessary for every man's grooming routine. Once you find a lotion that fits your skin type, you'll start to see improvement in your day-to-day life. Suddenly, playing the guitar and tending to your garden becomes more enjoyable. People shaking your hand will notice you take pride in your self-care. And any up-close photos or videos you post with a drink or gadget will make it that much more pleasing to gaze upon — it might even kickstart a budding career in hand modeling. Zoolander anyone?
Hand lotions shouldn't be complicated. That's why we sourced the most trusted products out there for every type of man. Find your go-to, then ride off into the sunset with blissful hydration.
Related Guides
Kiehl's Ultimate Strength Hand Salve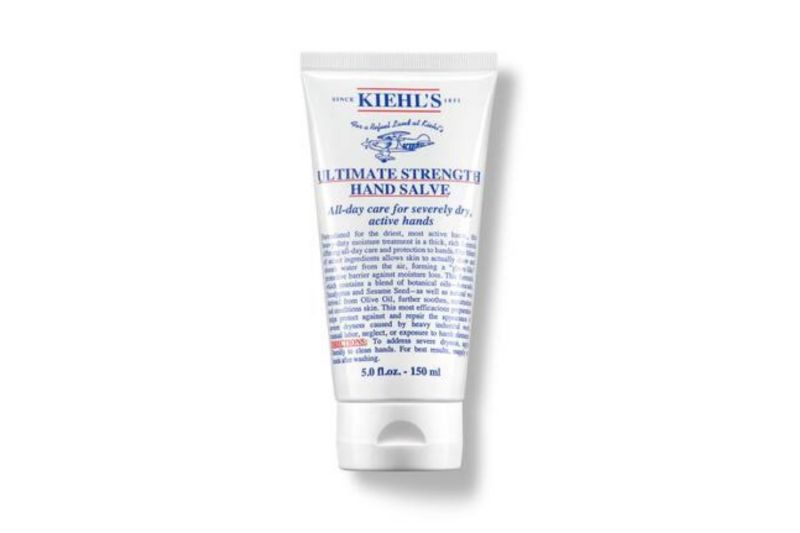 Kiehl's Hand Salve uses avocado oil, eucalyptus oil, and sesame seed oil to give your mitts a soft, conditioned feel as they moisturize. Great for those that perform manual and industrial labor jobs.
Duke Cannon Bloody Knuckles Hand Repair Balm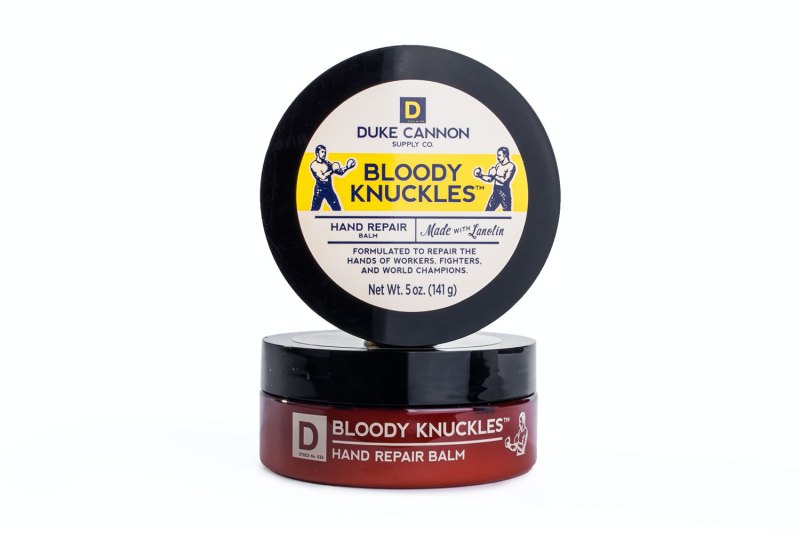 Duke Cannon's unscented hand balm is avowedly made for "workers, fighters, and world champions." This hand balm's flagship ingredient is lanolin, a natural humectant that comes from sheep's wool. With five-star reviews from mechanics, trainers, construction workers, and army gunners, this is hand lotion for a man's man.
O'Keeffe's Working Hands Hand Cream
A classic, affordable hand cream for the working man, O'Keeffe's has staying power for a reason. This cream repairs cracked and dry hands fast.
OSEA Malibu Anti-Aging Hand Cream
Sometimes it's worth treating yourself to an at-home spa experience. One of the more deluxe hand therapies, OSEA selection of anti-aging creams such as the Malibu's anti-aging hand cream offers so much more than just hand washing repair. It nourishes your skin with hydrating antioxidants from Gigartina seaweed and absorbs like a charm so there's no greasy leftover feel. If your dating-from-home game has been going well, you'll be glad of this hand cream once you're allowed to hold hands again.
Oars + Alps Dry Hand Repair Cream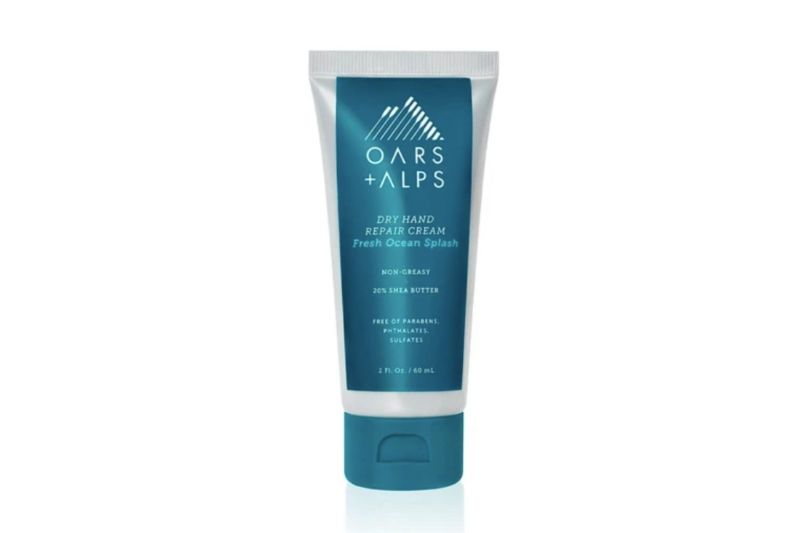 Oars + Alps provides vitamin-packed coconut and sunflower oils to hydrate and heal your skin. Here's an easy, wallet-friendly choice that smells great with scents of cedarwood, lime, and crisp water notes.
Trader Joe's Head to Toe Moisturizing Balm
If you can't wait around for your premium hand moisturizers to arrive in the mail, pick up a tin of this all-purpose balm while you're shopping. Like everything at TJ's, it's cheap, effective, and shockingly high quality for the price. Made from an all-natural mix of beeswax, coconut oil, and shea butter, the texture is slightly gritty and the scent is nothing to write home about. But it does its job, lasts practically forever, and can also be used to moisturize lips, elbow, knees, and just about everywhere else.
Saje Healing Hands Soothing Hand Lotion
It doesn't take much for a guy to realize they have sensitive skin. Rather than grit your teeth and watch as your hands turn into seemingly raw meat, get yourself some of this all-natural lotion from Saje. The smooth texture comes courtesy of a mix of highly nourishing oils like apricot kernel, grapeseed, and sesame oil, while the faint aroma of lavender, mandarin, and geranium will have you dreaming of spring.
Made by Mary's Transdermal Compound
Is there anything CBD can't do? Maybe, but healing inflamed hands sure isn't on that list. This luxurious hand salve combines the healing powers of hemp extract with nourishing mango butter and a comforting blend of essential oils to provide a targeted effect that goes deeper than your average lotion. Not only does it soothe irritated and cracked skin, but the proprietary formula penetrates beneath the top few dermal layers to heal your hands from within. It also works great for sore muscles and joints.
Wonder Valley Hinoki Body Oil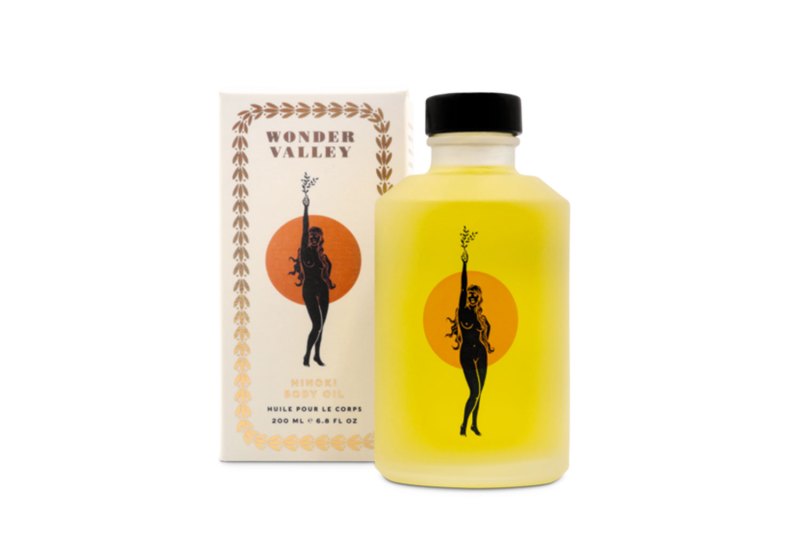 If you get impatient with how long it takes for a lotion to absorb, take the quick route and moisturize your mitts with a few drops of Wonder Valley body oil. Hell, go ahead and slather it all over your arms, neck, and shoulders while you're at it. The pure olive oil base is light and luxurious, and the faint scent of cedar and hinoki wood are just what you need to calm your nerves.
Editors' Recommendations