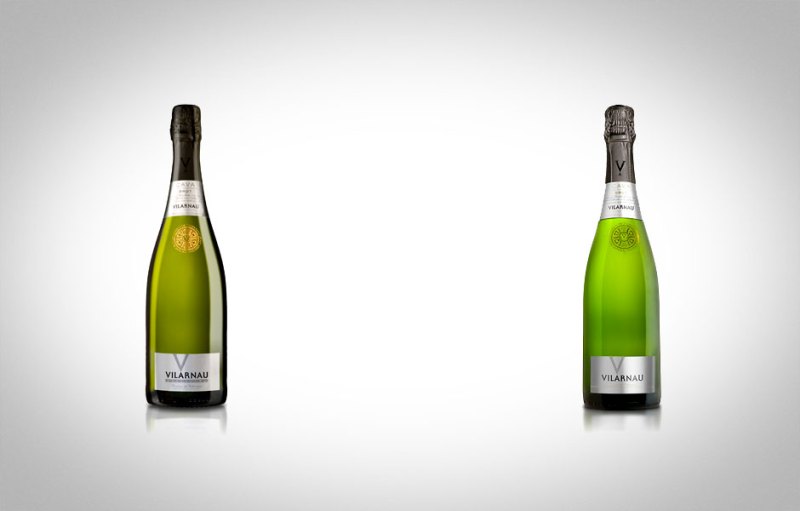 The Super Bowl is behind us and another NFL season has come to a close. Valentine's Day is just over a week away, so it's time to make up for all that time you spent rooting for your favorite team, drinking beer with your buddies and devote your full attention to that special someone in your life.
Going out on Valentine's Day can be a hassle though. Even those of us that are most prepared will often end up scrambling to get a good reservation at either a great new restaurant or even a reliable favorite. Sometimes, just staying in and having a romantic evening is the best call. And if you do that, you're going to need the perfect spirit to set the right mood. That's why you're going to want to pick up a bottle of Vilarnau Brut—an excellent cava.
For those of you that don't know, cava is a sparking Spanish wine that is comparable to a champagne or prosecco. Cava literally means "cave" or "cellar" and the term was invented in the 1970's so that Spanish winemakers could definitively distinguish their product from the French champagne—even though the Spanish have been making cavas (in the manner they are known today) since the 19th century.
Vilarnau is a prestigious cava that was, until recently, only available to the select connoisseurs who knew of the vineyard. The first Vilarnau cava was made in 1949, but in 1982, the Gonzalez family (known for making sherry for more than two centuries) purchased the property and slowly expanded production to where it stands today.
The Vilarnau Brut is comprised of 55% Macabeo, 40% Parellada, and 5% Xarel-lo grapes, which are the three distinguishing varieties of cava. The wine is a bright, pale yellow that brings to mind early morning sunshine in the country. It is aged for over twelve months and brings notes of apples to the nose. The taste is sweet, but not overwhelmingly so. You can drink a few glasses of the Vilnarau Brut without feeling any lingering stickiness on your teeth. In fact, you may even want to try it with a chocolate-covered strawberry or two—that is if you've brought some of those home for your special someone.
Before we forget, the Vilarnau Brut is best served cold—between 43 and 46 degrees Fahrenheit (6-8 degrees Celsius). We know that its cold enough outside, but cuddling up with a crisp refreshing glass of cava could just be the perfect way for you to spend this Valentine's Day. (Yes we are getting mushy on you, tis the season)
Editors' Recommendations