Ever since some Champagne was recovered from a sunken ship in the Baltic Sea in 2010, there's been a renewed interest in underwater wines. The bubbly was reported to be in great condition, despite being 170 years old. The ocean's combination of darkness, cool temperature, and pressure created idyllic aging conditions for the 168 bottles on board.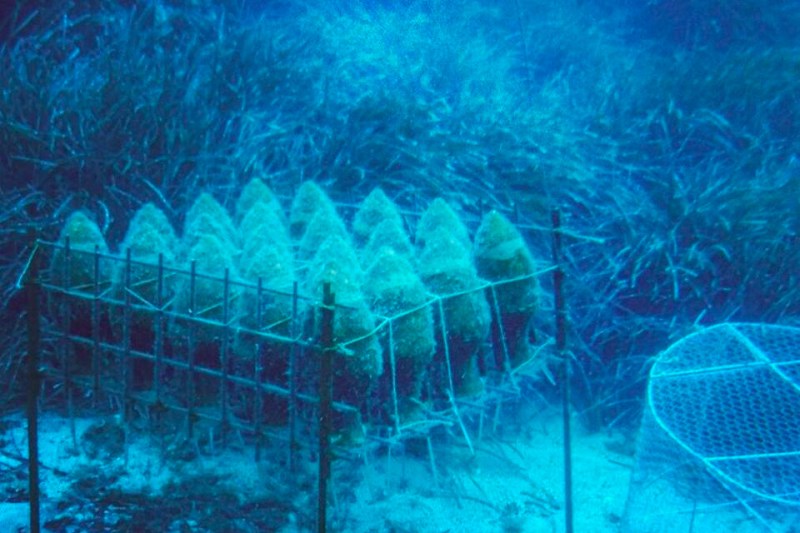 Wineries have considered the approach for ages. For sparkling wine, especially, the ocean offers a cool and pressurized environment that invited longevity. But still wines appreciate the habitat as well. Like a musty old underground cellar, the ocean is without a lot of the things that can potentially harm wine, like light and heat (the impact of thirsty sharks has yet to be explored fully).
Today, there are a handful of labels taking advantage of what they claim is a special oceanic touch. In Chile, Cavas Submarinas ages some of its work in an under-the-sea cave. The label touts the many benefits of the Chilean sea and noticeable influence of the Humboldt Current (aka "Peru Current"), a cold and low-salinity South American ocean flow.
The cave's location is a secret but the winery does extend occasional tours to the undisclosed spot. Ashore, the fruit is grown in the Itata Valley. Cavas Submarinas focuses on a handful of white and reds, including blends and a Pinot Noir. They're assembled on land and then a select few, like the Reserva Marina, are aged underwater for three months.
Croatian winery Edivo Vino started almost ten years ago. The producer places 750-mL bottles of wine inside of amphora and seals them in rubber and wax. They're then submerged in the Adriatic at a depth of around 60 feet for at least 700 days. Whether or not the wine tastes any better than one aged on land is still something of a mystery. If nothing else, Edivo's vessels look amazing after almost two years in the ocean, ordained with barnacles and the pretty kind of wear-and-tear only sunken treasures seem to display. Here, you can even tour the underwater collection by way of scuba diving.
Wine's curious fixation with the ocean brings up an interesting question: Does terroir apply to the sea as well as land? Is the Adriatic Sea doing something to wine differently than the South Pacific Ocean? On land, the soils, climate, elevation, micro-organisms, and more contribute to a wine's flavor. Are similar qualities in our vast saltwater regions able to do the same?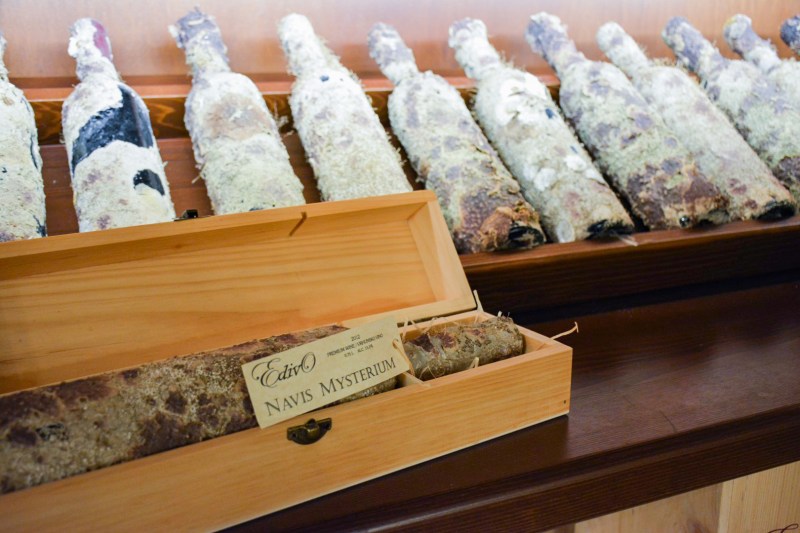 Mira in the Napa Valley seems to think so. It has even invented a term to describe the effects of the sea in "aquaoir" (say that five times fast). The label stresses the magic that constant pressure and motion can provide. Many who have tasted the brand's wines argue that they age quicker as a result of the process. In other words, a 2015 Mira wine might show the balance and texture one might associate with something more like a 2010.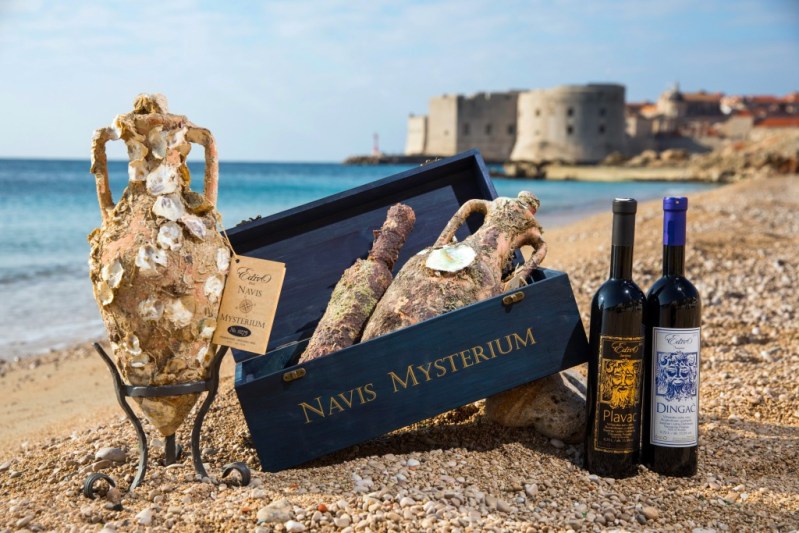 It's going to take some more research and perhaps a few big players to enter the field to draw any sharp conclusions. Larger, innovation-driven operations like Louis Roederer have already invested time and resources into the notion. Veuve Clicquot is running regular underwater experiments on some of its sparkling wine, with branded shark-cage-resembling containers no less.
As conditions on land become tighter and move volatile, it will be interesting to see if the ocean becomes a big player in the wine circuit. It's hyperbolic to think that rising temperatures and increased fire pressure on land will move the whole operation underwater. Grapes gotta breathe, after all. But these subsurface experiments could yield some real treasures and a small new category of wine based largely on the silver lining attached to an age-old tragedy (the shipwreck, that is).
Editors' Recommendations