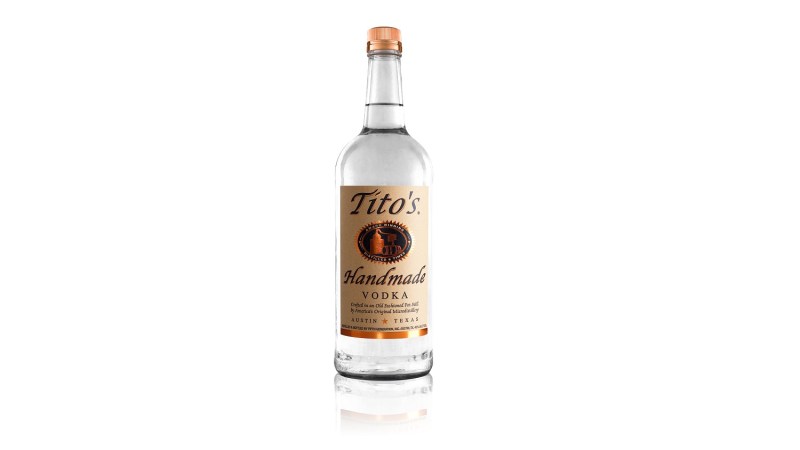 When Bert Butler "Tito" Beveridge II started playing around with vodka in the early 1990s, there were only a handful of small distilleries around the country. At the time, he was working for a mortgage business in Austin, Texas and was infusing vodkas with whatever he could find in the store as what was just really a fun side project. What Tito made, he gave to friends and family and became known as "the vodka guy."
You can probably guess where this is going. Looking for the next step he was going to take in life (and with some inspiration from a PBS motivational speaker he saw on TV), Tito decided to make vodka his next big step. He continued working toward this dream, financing the distillery himself. In 1995, he was granted his permit and in 1997, the first case of Tito's was sold.
Since that first case, Tito's has grown exponentially. In 2016, Tito's sold 3.7 million cases (up 33.3% from 2.8 in 2015) making it the fifth-best selling vodka in the country. In addition to growth, Tito's has won a slew of awards, including The 2016 Market Watch Spirits Brand Of The Year.
While the growth has been astronomical, the mindset behind it has not changed, according to Nicole Portwood, VP of Brand Marketing for Tito's.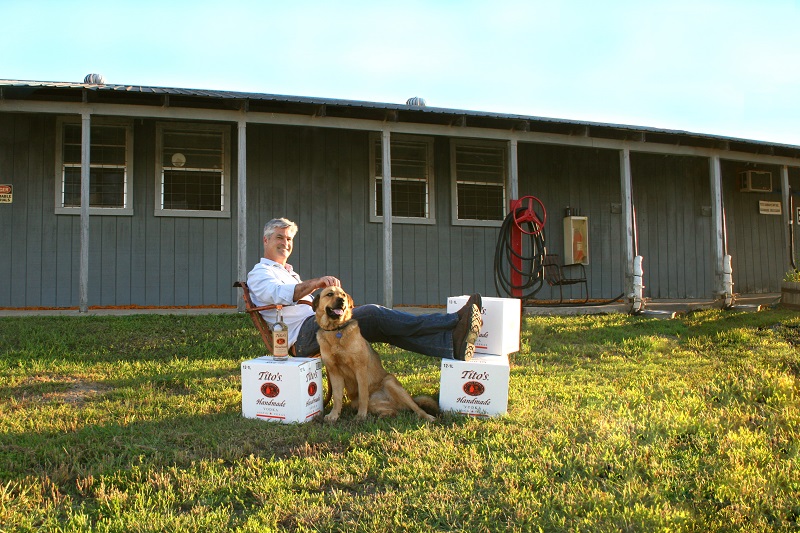 "We still make our vodka using pot stills and brew in batches, still taste-test every batch, and still use those same stock bottles so the value is in the liquid, not in the package," Portwood said, adding, "Tito's entrepreneurialism and pioneering craft approach date back to a time when there was no such thing as a micro-distillery. Our process hinges on human involvement, and we still have no flavors or line extensions. We do one thing and we do it well.
Another part of Tito's success, Portwood said, is the word-of-mouth marketing that they employed at first and have since transitioned into social media marketing. "Tito's family and friends used to come to the distillery and help him bottle the vodka and at the end of the day he'd send them home with a case and ask them to pass it along to their friends."
With so much success (power), some might say, comes great responsibility. (Yes, we went there. Get over it.) Part of Tito's mission since the beginning—aside from making a great-priced and tasty vodka—is its dedication to animals.
What started as a way to feed the neighborhood stray dogs (they would come to the distillery to eat Tito's dog Dogjo's food), turned into much, much more. Soon, Tito worked to get the strays spayed and neutered at a low-cost clinic called Emancipet that was located nearby. Over the years, that partnership grew into what is now called Vodka For Dog People.
"Among many other fundraising and awareness-building activities, we sell leashes, collars, dog bowls, toys, and clothing. All of the net proceeds from the sales go directly to Emancipet. In addition, Tito's hosts Yappy Hours that raise money for Emancipet and other dog-related nonprofits all around the country," Portwood said.
Okay, we know, we've talked a lot about the history of Tito's already, but we've reached the light at the end of the tunnel. Now that you know about Tito's, it's time to do what we do best here: drink! Below, you'll find two Tito's recipes to mix, raise, and toast to twenty more years of Tito's.
Tito's Texas Tea
1 1/2 oz Tito's Handmade Vodka
1 1/2 oz freshly brewed tea
3/4 oz Orange Curacao Liqueur
3/4 oz fresh sour mix
Dash of honey
Method: Combine all ingredients in glass with ice. Stir well to combine. Garnish with a mint sprig and serve.

Fountain of Youth
1 1/2 oz Tito's Handmade Vodka
3/4 oz St. Germain
3/4 oz fresh lemon juice
2 sprigs of fresh mint leaves
2 oz Mionetto Prosecco
Method: In cocktail glass add Tito's, St. Germain, lemon juice and the leaves from 1 mint sprig. Add ice and shake vigorously. Strain over crushed ice. Top with Prosecco. Garnish with remaining mint sprig and orange wheel.