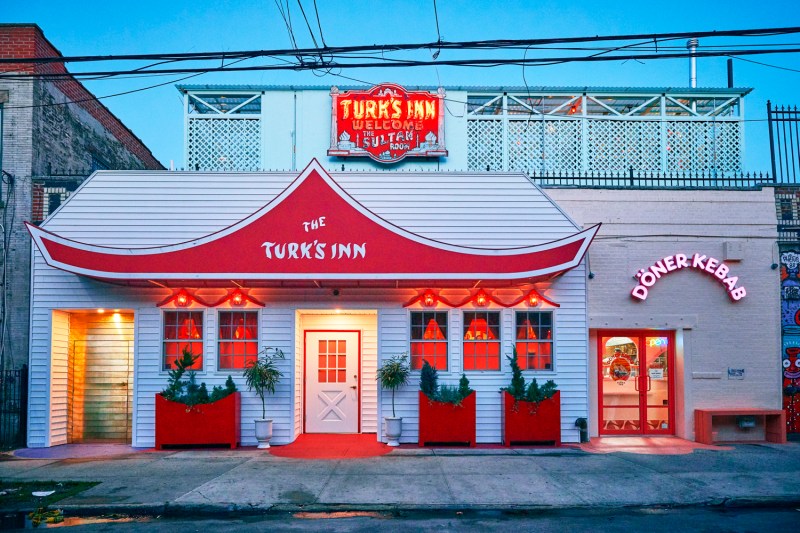 "I feel like, in New York, we spend our nights in boxes — you go into the box, do the thing, and then leave," says Varun Kataria, one of the owners of Brooklyn's newly opened restaurant The Turk's Inn. "We wanted to break the box with this place and give you a feeling that you're not in New York anymore."
Kataria and business partner Tyler Erickson have indeed created a transportive experience with The Turk's Inn. As soon as you step through the door, you are confronted with ornate, over-the-top decor, bright colors at every turn, and a massive almond-shaped bar that's accented with large hanging tassels. Like much of the artwork and memorabilia throughout the large space, the bar was purchased at an auction when the original Turk's Inn closed in 2014. "The initial auction is when we took the plunge because that's when we got the bar, the neon sign, and boxes and boxes of stuff," Kataria says. "But ultimately, we attended, I think, a total of eight during multiple weekends because the estate was huge. At that point in time, there was no restaurant and there was no Bushwick — there was just this collection and acquainting ourselves with the vastness of the estate."
The original Turk's Inn was opened in 1934 in Hayward, Wisconsin by George "The Turk" Gogian. Although Gogian was a Turkish immigrant and the decor was purely exotic for that time, it was a Midwestern supper club through and through. Back in those days, people didn't eat out like they do now. For many folks who dined at the original Turk's, it was presumably their one outing for the entire month. "At the auctions, we talked to a ton of people who used to go to Turk's as kids," Kataria says. "And they said it was a big occasion for them to drive and go there. They would drive literally 50 miles to go to this place and spend the entire night there."
"I feel like, in New York, we spend our nights in boxes — you go into the box, do the thing, and then leave. We wanted to break the box with this place and give you a feeling that you're not in New York anymore."
Kataria and Erickson were childhood friends, and Erickson's family had a cabin in Hayward. Kataria would often join him for a stint on summer vacation, and it was during one of these holidays that Erickson introduced Kataria to the original Turk's Inn. "It was far too eccentric for them [Erickson's family]," Kataria says. "But I knew that Tyler loved it, and he knew that I would because we were always attracted to roadside oddities and eccentric spaces." But to Kataria, the opulent decor and East-meets-West motifs were a comfort, a familiarity. "My mom owns a textile and art shop in Minneapolis — she's a dealer of Indian folk art, textiles, and jewelry," he says. "And we also come from this immigrant family, so to step into this immigrant restaurant decorated with these motifs that feel super familiar to me but in a very contemporary, hip, stylish way helped me understand my own experience."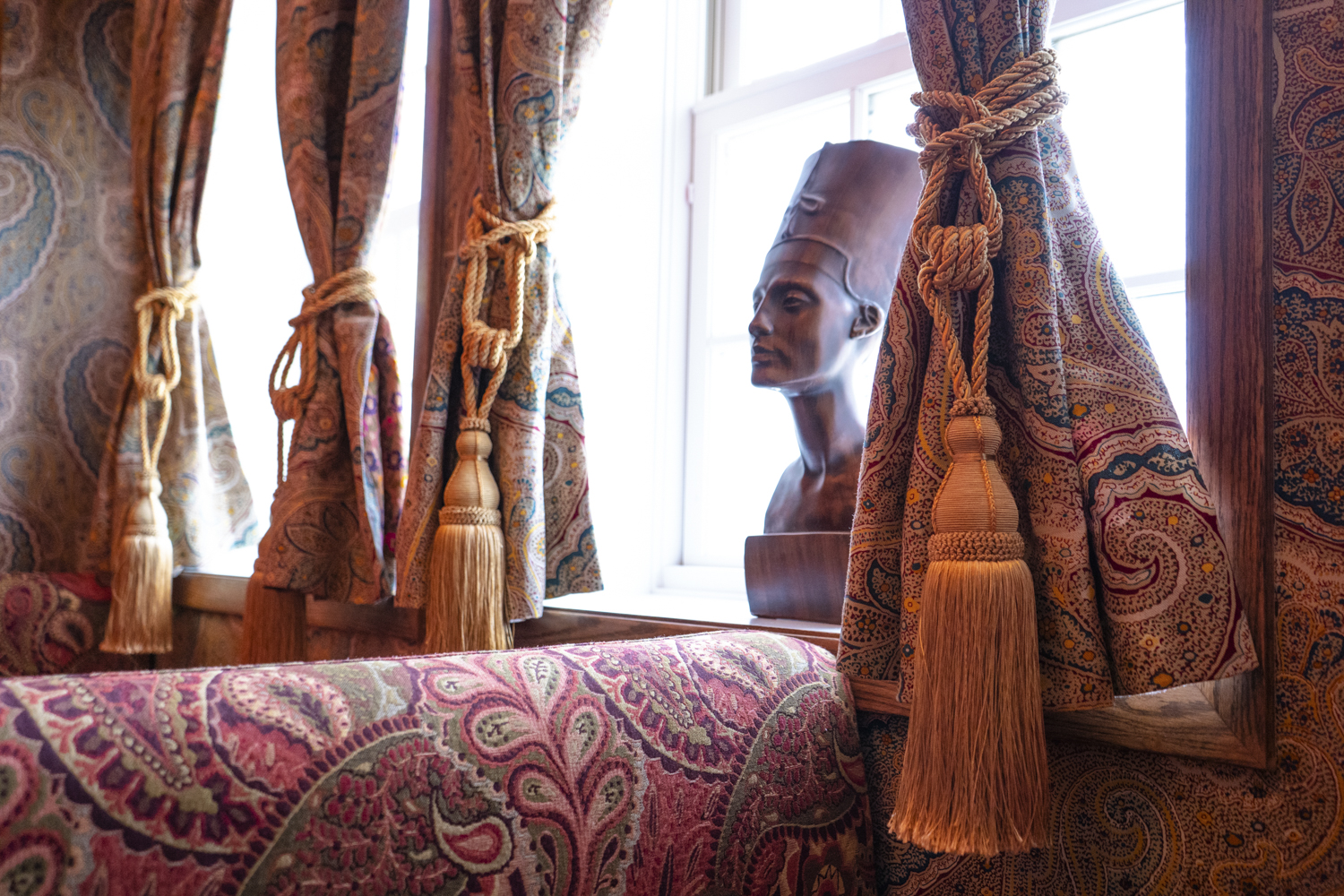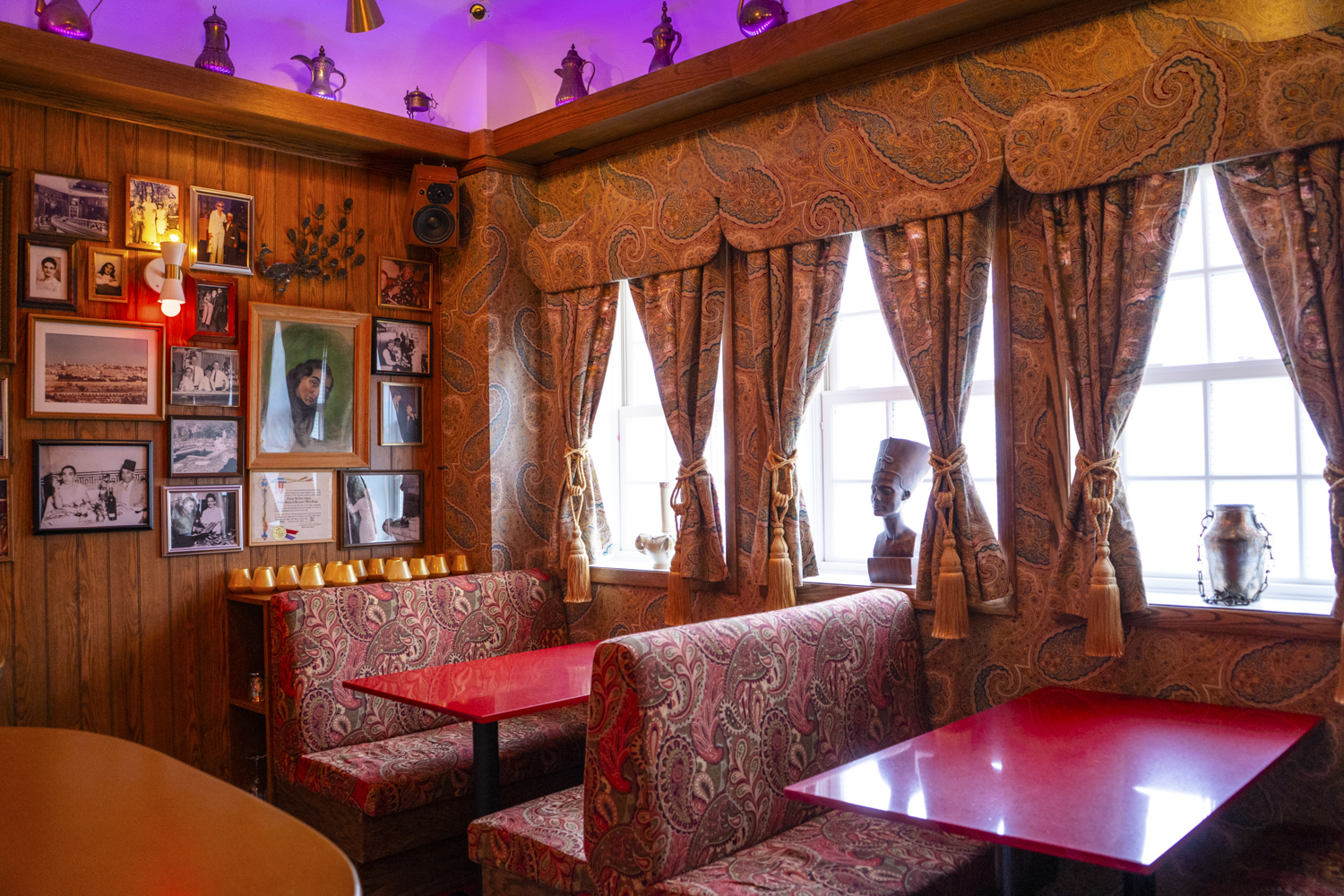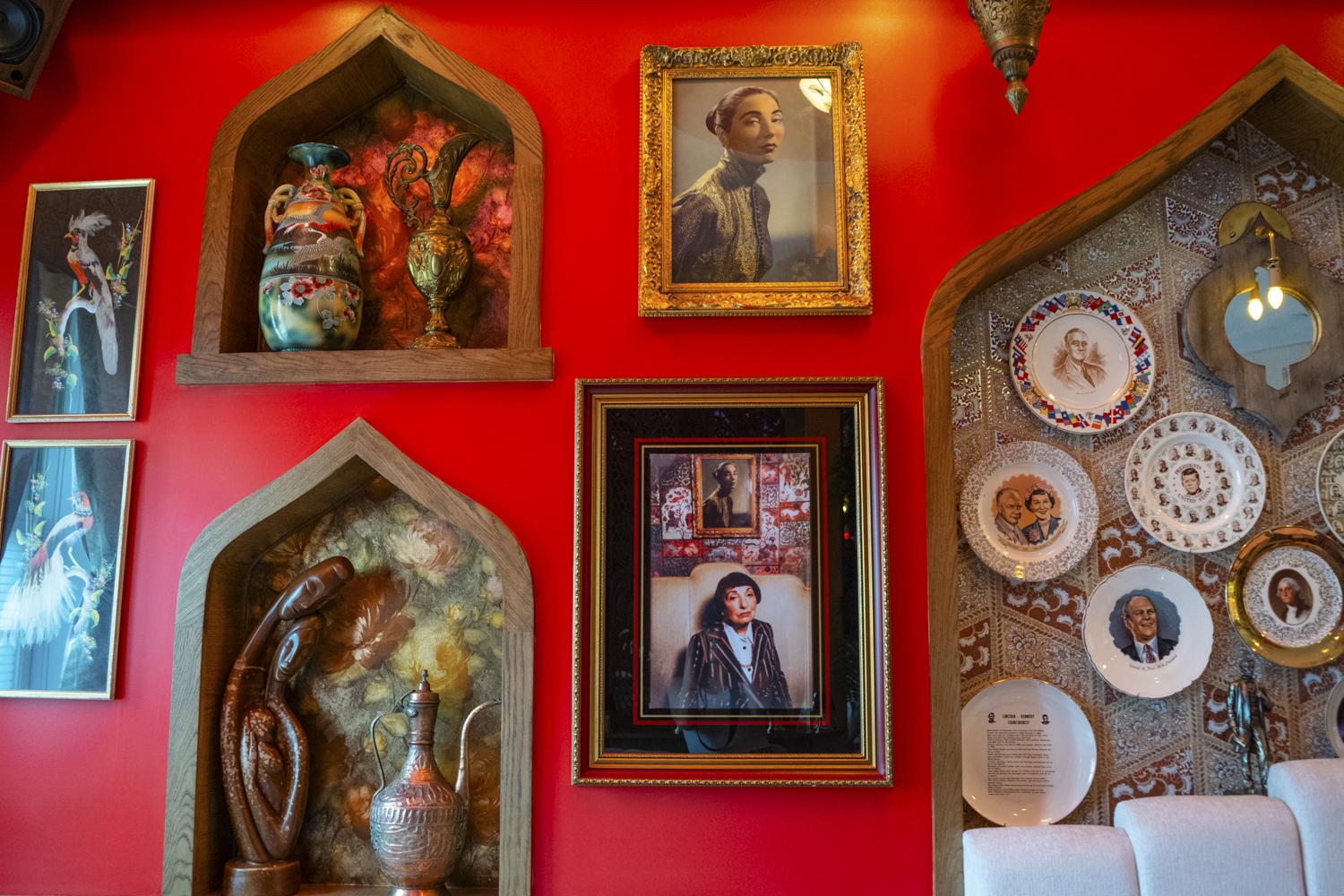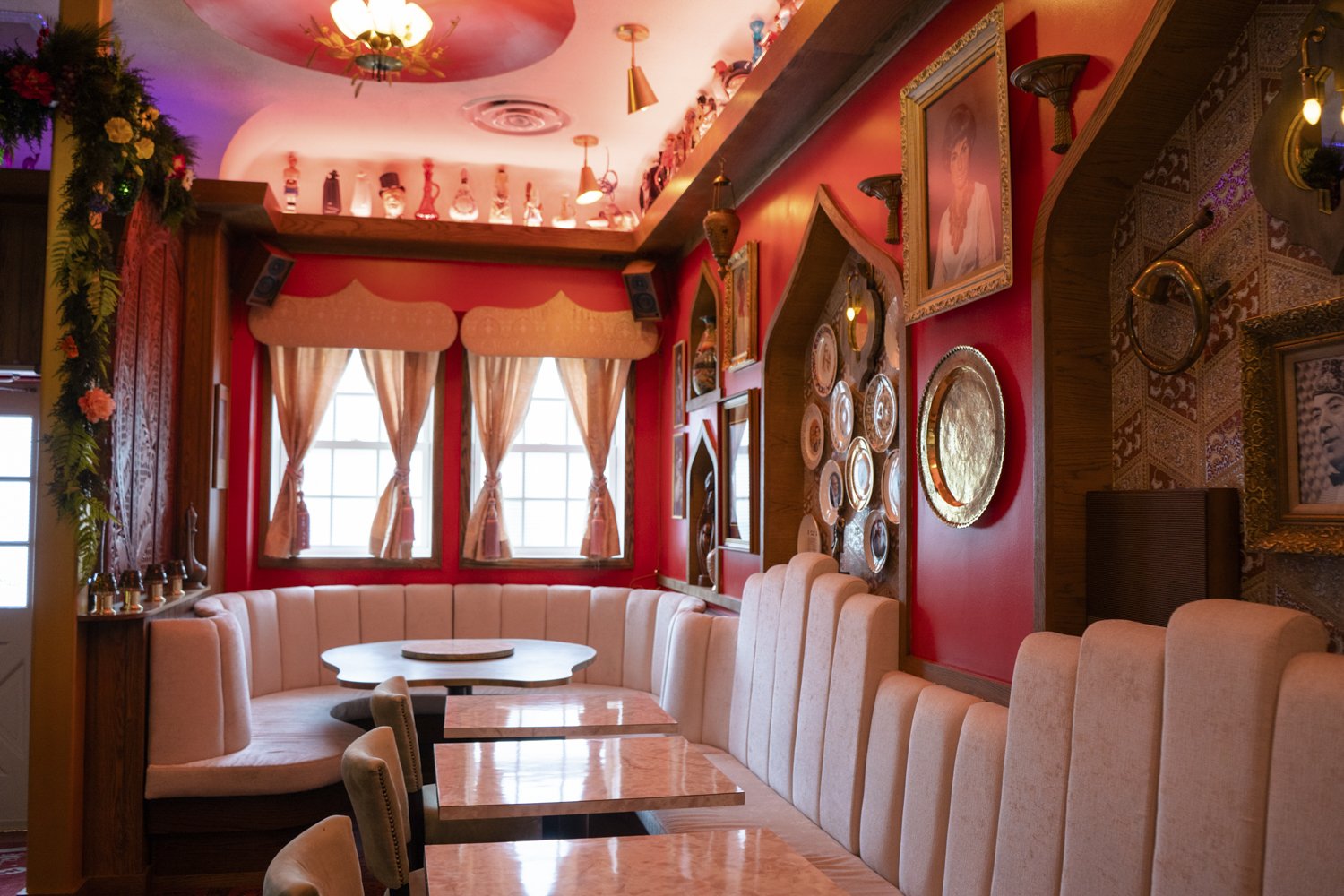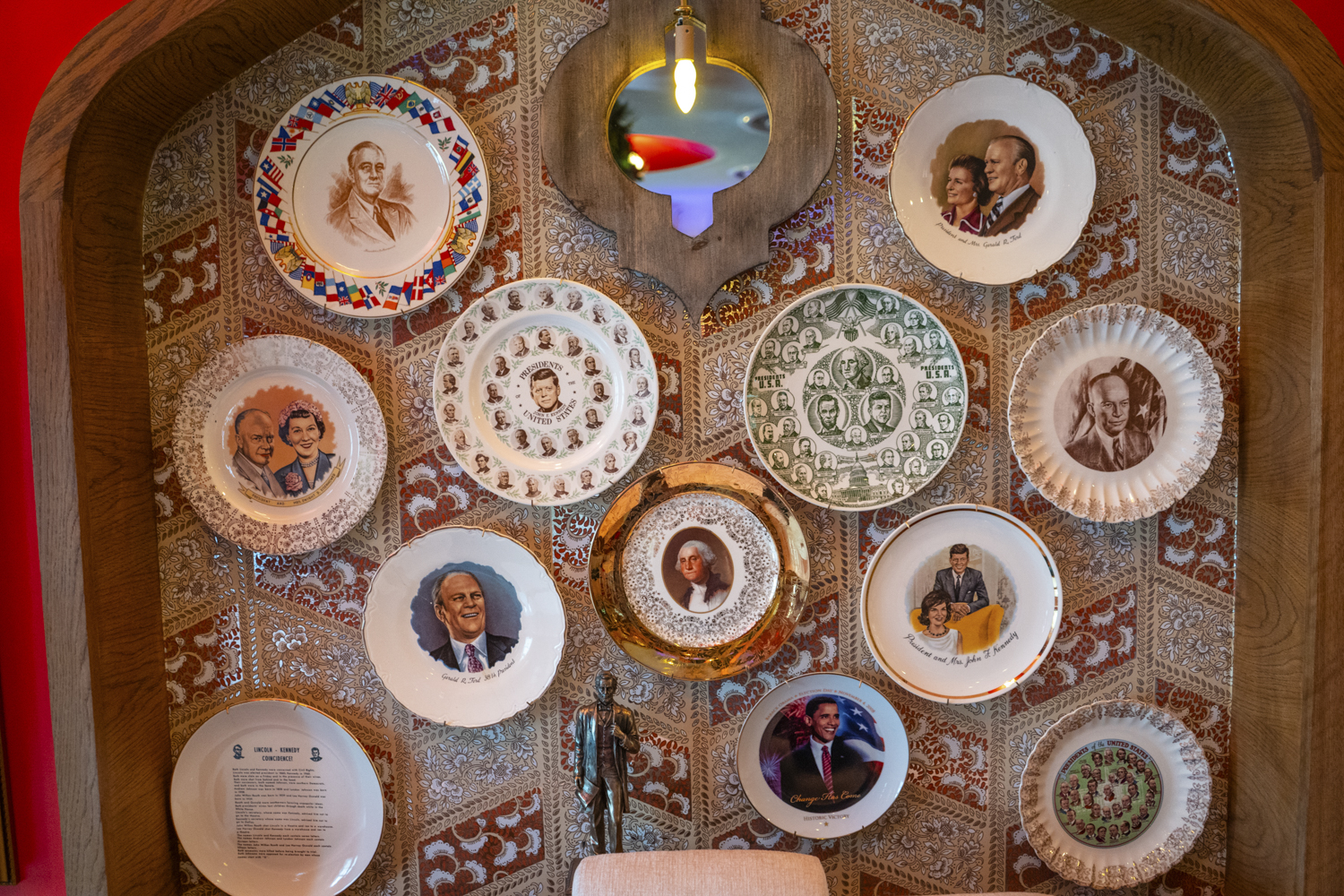 When Gogian fell ill in the 1970s, his daughter Marge took over the business and ran it until she died in 2013. When Kataria and Erickson got wind that the iconic piece of their childhood was closing, they jumped at the chance to collect as much from the original space as they could, to eventually re-create it somewhere else. And so this summer, The Turk's Inn was reborn in Brooklyn after five years in the making, and the space includes a restaurant, rooftop bar, music venue, and takeout kebab counter. In the heyday of a Midwestern supper club, the idea was to spend your entire evening there, drinking, eating, socializing, and perhaps catching some sort of live entertainment. It was a priority for Kataria and Erickson to re-create a similar experience at the new Turk's. "We wanted a place where you could have dinner and meander onto the roof and then stumble upon a show," Kataria says. "Nights need punctuation marks. They need their dinner moment or their drink moment, and then they sort of need to move on. And if the movement can happen within, that is ideal."
While the dinner menu at The Turk's Inn does include some Middle Eastern spices and dishes — as well as Midwestern staples like a relish tray and chops — they want the food to appeal to the modern palate. Spanish chef Alberto Carballo (formerly of Boqueria) helms the kitchen, and his menu has a little bit of something for everyone. Appetizers like a colorful labneh dip platter with crudite and a sweet potato served with smoked yogurt and cashews are great places to start, and excellent salads (the Root Vegetable Slaw with shabazi spice and pistachio is our favorite) are meant to be shared among friends, especially if you're lucky enough to snag the corner lazy Susan table. The shish kebab menu offers a perfectly cooked octopus skewer, along with succulent lamb ribs that are served with green tomato chutney. Bigger appetites can go for the Berkshire Pork Chop, seasoned with coffee and coriander, and sides like jeweled pilaf and Moroccan carrots.
In the supper clubs of yore, it was customary to start your night at the bar, so the cocktail program is a centerpiece of The Turk's Inn 2.0. It's difficult not to feel compelled to pull up a chair at the bar the moment you walk in, which is the same exact bar that folks like JFK actually drank at back in the day. "The bar takes up a massive amount of real estate in our dining room," Kataria says. "It's the heart of this thing, and it's an extremely social bar. People have direct eye contact with each other — it's not a straight line of heads, it's people looking inward."
"Nights need punctuation marks. They need their dinner moment or their drink moment, and then they sort of need to move on. And if the movement can happen within, that is ideal."
The martini was a staple of mid-century dining, so there's a whole section of the bar menu dedicated to the classic cocktail. And like the food, the owners wanted the beverage program to reflect a mixture of old and new. "There are some classic renditions, like the Gibson, done in a very typical way," Kataria says. "But then we have things we invented like The Purple One, in honor of Prince, which uses quinine liqueur." The well-rounded menu also includes a Brandy Old Fashioned — a Wisconsin classic — and signatures like the Smurf Juice, a bright drink made with rum, blue spirulina, and "strawberry jewels," which are similar to the boba balls you might find in bubble tea.
The wine list follows a similar format. "We have a lot of classics from well trod wine-producing countries — France, Germany, Austria," he says. "And then we take a hard turn east and bring in exotic Georgian or Hungarian grapes that people haven't heard of. Things that are new to the palate are a chance for us to mix that feeling of the familiar and comfortable with the further afield because it brings an element of adventure."
An evening at The Turk's Inn is indeed an adventure. The spacious rooftop has been a huge draw in the summer months, and music venue The Sultan Room features acts almost nightly, ranging from heady jazz bands to psychedelic rock groups. If the main space of Turk's is channeling post-Prohibition and mid-century, The Sultan Room is definitely bringing 1970s vibes with its eye-popping graphics and carpeted floor, a design decision that was ultimately driven by comfort to soften the sound and make standing and dancing more pleasant.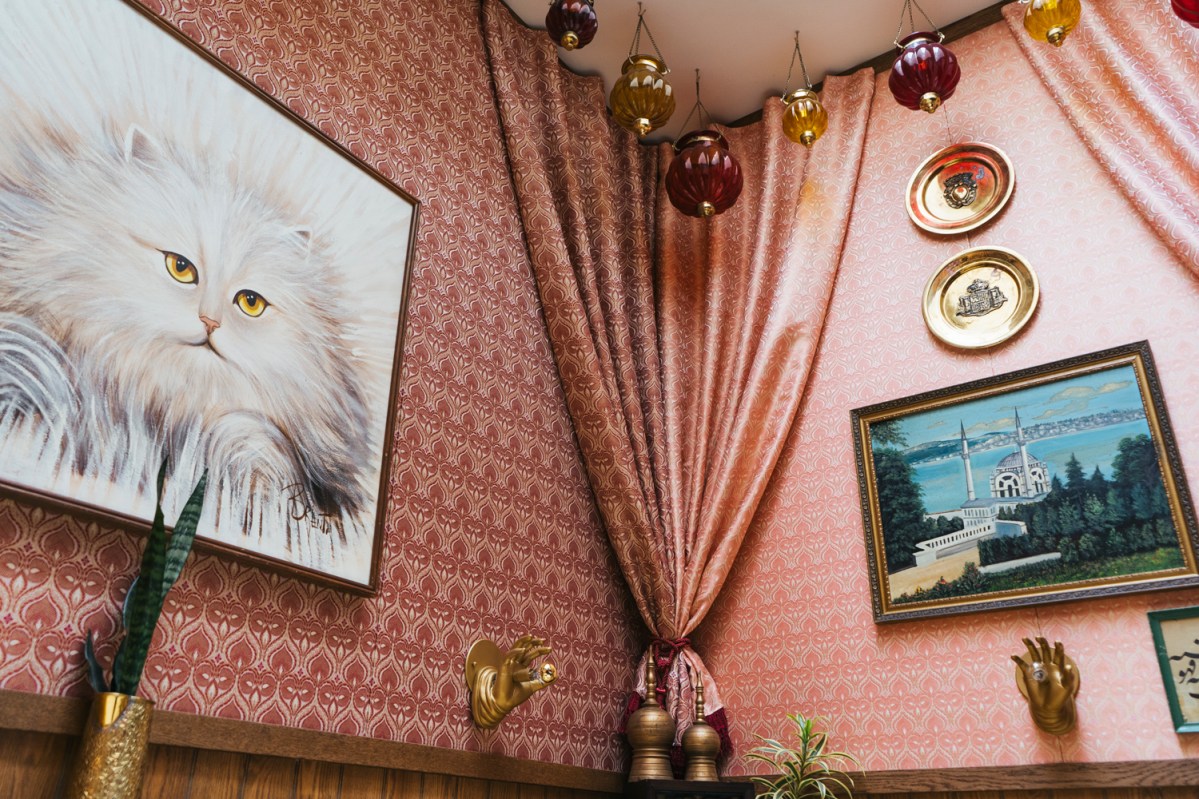 The Turk's Inn is a place to eat, drink, and ultimately enjoy a night out without feeling harried or rushed, an experience that is often difficult to find in NYC's "turn-and-burn" dining scene. "George the Turk had a philosophy of dining," Kataria says. "It's a beautiful statement on every one of our menus because it's a reminder to slow down and carve out some time and space for the dining experience, to push away any thoughts of work in the day. You walk through that door, and you're confronted with such a radically different space. It's hard to think about your normal concerns, you have permission to let it be for a little while. He created a space for that, and it's important for us to do the same."
Socializing was an essential element of the classic supper club. Whether you arrived with friends or had an exchange with strangers, they were places to meet, be seen, and enjoy a long conversation. It's not often in a city like New York that you turn to a neighboring table and start chatting. But on two recent evenings at The Turk's Inn, we found ourselves conversing with the people next to us and even sharing bites and sips.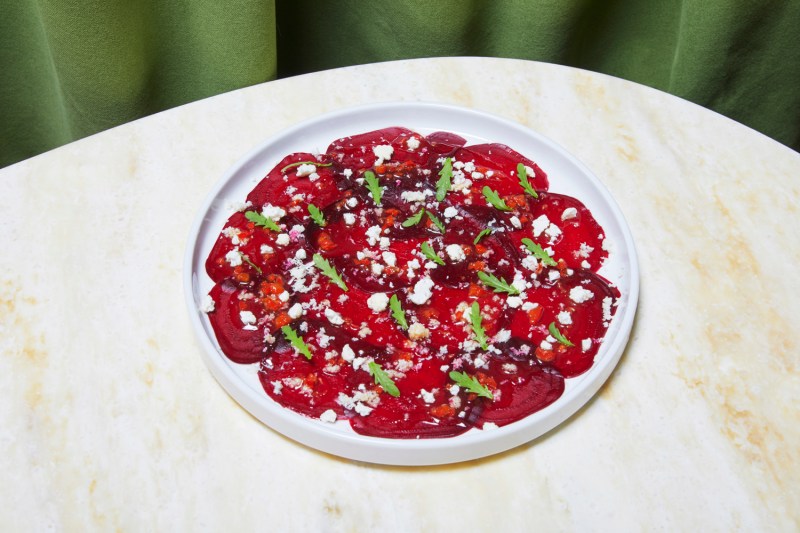 For Kataria, it's one of the elements he hoped would flourish in the space. "There's something about the energy in the room, and there's something about what attracts us all to come here that allows that interaction to flourish, that one of connecting with your neighbor," he says. "It feels very real to what these places were and what the Turk's was. And that's not something that you can force into happening — you can just lay the groundwork and hope that it does. And I can honestly say, after a month of being open, it seems like that is happening. Unfamiliar faces are fast becoming familiar, and that's a really good feeling."
"You walk through that door, and you're confronted with such a radically different space. It's hard to think about your normal concerns, you have permission to let it be for a little while."
For others, seeing the new Turk's Inn is bringing a familiar childhood memory into the forefront of New York life. Kataria notes that a gentleman who grew up in Hayward lives across the street from the restaurant, and he was dumbfounded when he saw the tarps come down to reveal The Turk's Inn facade. And he's not the only one who's relishing the nostalgia. "I overheard someone say she had her first martini at this bar," Kataria says. "I had a friend send pictures of her mom as a child eating dinner at the bar, so we'll put that photo up. This isn't a concept restaurant — this is a real place, a real bar where real people lived their lives, from childhood through adulthood. This place spanned entire lifetimes, and there's so much memory attached to all of these things. I think that's what makes it a little more special, whether somebody knows that or not walking in. You feel it all the same."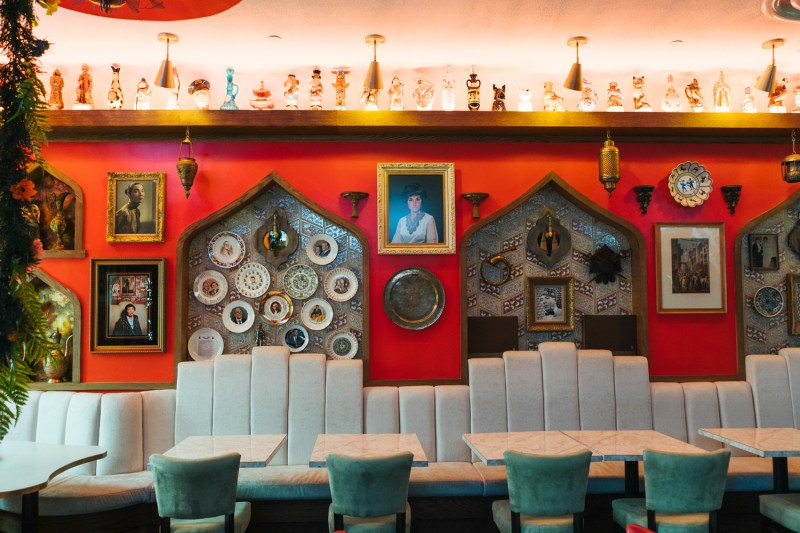 The Turk's Inn has been busy since it opened in July. The bar is perpetually filled with after-work imbibers, it's difficult to get a table during prime dining hours, and we recently saw a line out the door for a show at The Sultan Room. For a business that has been four years in the making, it's good to see that the owners are experiencing early success for their hard work. Opening a restaurant or bar in New York City is difficult enough, and Kataria and Erickson basically decided to do it four times over. "To pull a place like this off is really, really hard, Kataria says. "In addition to money, it takes the cooperation of all these professionals and of the city. So much did go wrong and could have KO'd this project and prevented it from happening. It took a long time and a lot of re-writing, but we didn't back down from any of it. We just tried the hardest we could and literally gave it everything we had. You don't see it until you take a step back and have a conversation like this. I feel like it's the best work I've ever done."
Editors' Recommendations