Rum is a beautiful spirit because it is malleable. In the time it takes you to walk down the liquor store aisle, you can go from nice silver or white rums that bring summer punches and mojitos to life to darker, spiced rums that fortify you when the temperature starts to dip.
We've gone back through our archives and picked out some of our favorite rum drinks and organized them based on seasonal appropriateness. Check them out below–you're sure to find one for any time of year.
Winter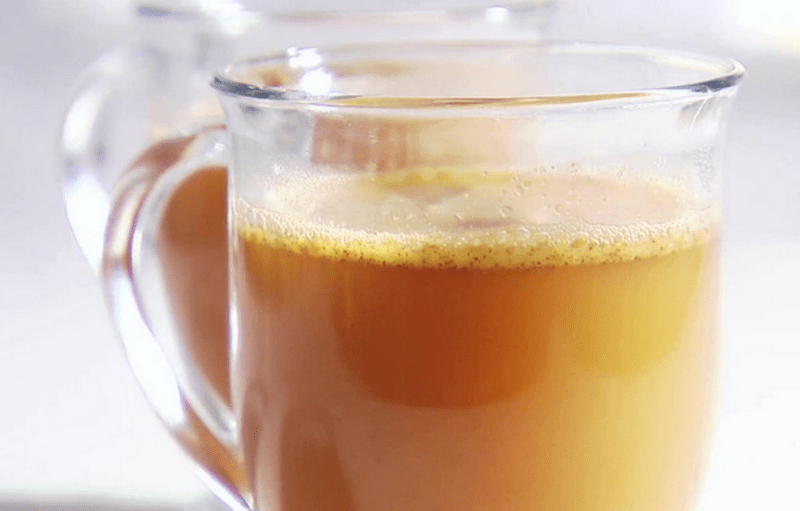 Salty Maple Buttered Cider
Maldon salt (or Jacobsen Salt, if you can find it)
Half of 1 lemon
1 tablespoon softened butter
2 tablespoon pure maple syrup
1/2 vanilla bean pod, seeds scraped out
4 ounces dark rum
8 ounces apple cider
Method: Scatter Maldon salt on a small plate. Rub the rim of two heatproof glasses or mugs with the lemon half, then dip in salt. Combine the butter, maple syrup, and vanilla bean seeds in small bowl. Set aside. Combine rum and cider in a small saucepan and bring to a simmer over medium-high heat. Pour into prepared glasses, then top each with half of the butter. Serve immediately.
Paradise Stout
3 oz Sam Adams Nitro Coffee Stout
1 oz Jamaican Rum
1 oz Pedro Ximenez Sherry
1 whole egg
2 dashes Chocolate bitters
Method: Dry Shake, hard shake, strain into snifter and top with nitro stout. Garnish with grated nutmeg
Spring
Yuzu Ginger
(Created by Mixologist Shinya Yamao, Piora, New York City)
5oz Caliche Rum (premium Puerto Rican, aged white rum)
2/3oz Barrows Intense Ginger Liqueur
1/2oz Green Chartreuse
Splash Yuzu juice
1dash orange bitters
5pc Basil leaves
Fill with tonic
Method: Mix ingredients together. Pour over ice and fill with tonic.
Siam Daiquiri
1 part Bacardí Gran Reserva Maestro de Ron
½ part Kaffir Lime Juice
1 tsp Aromatic simple syrup*
Method: Mix ingredients with ice in a cocktail shaker, shake vigorously and serve in a chilled coupe.

*Aromatic Simple Syrup
1 cup water
12 Thai basil leaves
3 Coriander seeds
¼ Sliced Jalapeño
2 Kaffir Lime Leaves (if available)
1 cup Sugar
Method: Bring to a boil, steep 15 minutes, strain and cool.
Summer
Cruzan Black Diamond Swizzle
(Created by Jane Danger, NYC, pictured above)
1 1/2 parts Cruzan Black Strap Rum
1/2 part Bitter Red Liqueur
3/4 part Fresh Lime Juice
1/2 part Simple Syrup
2 Fresh Strawberries
Method: Muddle two strawberries in the bottom of a Belgian beer glass with the red bitter liqueur and fill with cracked or crushed ice. Then, in a cocktail shaker combine fresh lime juice and simple syrup. Whip and shake with no ice. Pour lime juice and cane mixture over ice, and fill again as needed. Gently float Cruzan Black Strap Rum on top. Garnish with berries and lime.
Summer Love
2 oz. Jumbie Coconut Splash
1½ oz. Elderflower Liqueur
Splash of Lime Juice
3 Strawberries
Method: Muddle two strawberries with a splash of water. In a shaker with ice, add liquids. Shake well, strain over fresh ice into a rocks glass. Garnish with remaining strawberry.
Autumn


Mischief Night
2 parts Sailor Jerry Spiced Rum
½ part fresh lemon juice
1 part Grade-A Vermont maple syrup
1 ½ parts fresh orange juice
Seasonal pilsner (to taste)
Method: Build ingredients in empty shaker, add ice, shake and strain into chilled pint glass or desired beer mug (no ice). Top with a seasonal pilsner of your choosing.
Dark and Stormy
2 oz black rum
.75 oz lime juice
5 oz ginger beer
lime wheel
Method: Add rum and lime juice to shaker and shake hard. Pour into a Collins glass. Add ice and ginger beer. Stir and top with a lime wheel.
Editors' Recommendations