For whisky enthusiasts, Taiwan is an essential stop on any round-the-world tasting tour. In barely a decade, the country's now-famous Kavalan Distillery skyrocketed into the spotlight as one of the world's best new whisky makers. Now, the iconic single malt distiller is giving fans one more reason to visit East Asia: a purpose-built bar with the entire Kavalan range on offer at cask-strength.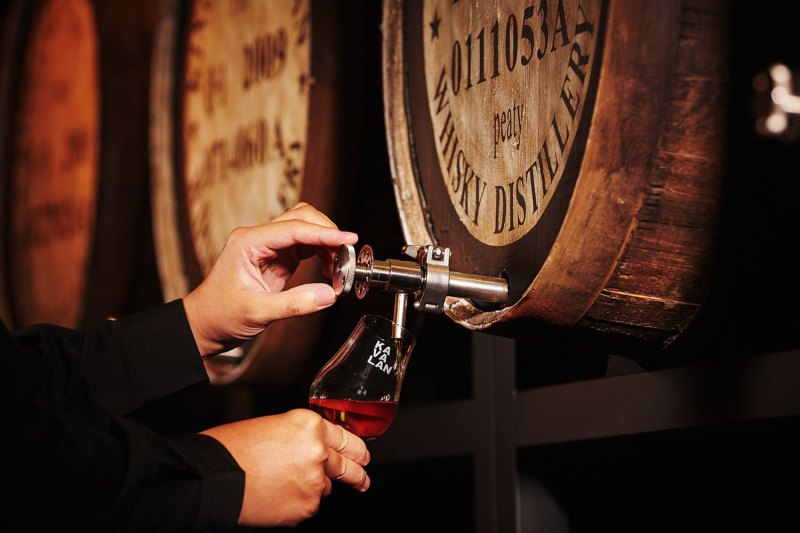 Just launched in Taipei's bustling Zhongshan District, the aptly named Kavalan Whisky Bar is officially the only place in the world offering the brand's entire range of expressions available since 2008. The exclusive tasting menu features 21 whiskies in total, including cocktail-friendly favorites like Kavalan Distillery Select, plus rare expressions like Kavalan Solist Brandy and Kavalan Distillery Reserve Peaty Cask. The latter is normally only available at the Yi-Lan Distillery. Two ultra-rare "X" whiskies commemorating Kavalan's 10th anniversary last year are also on offer.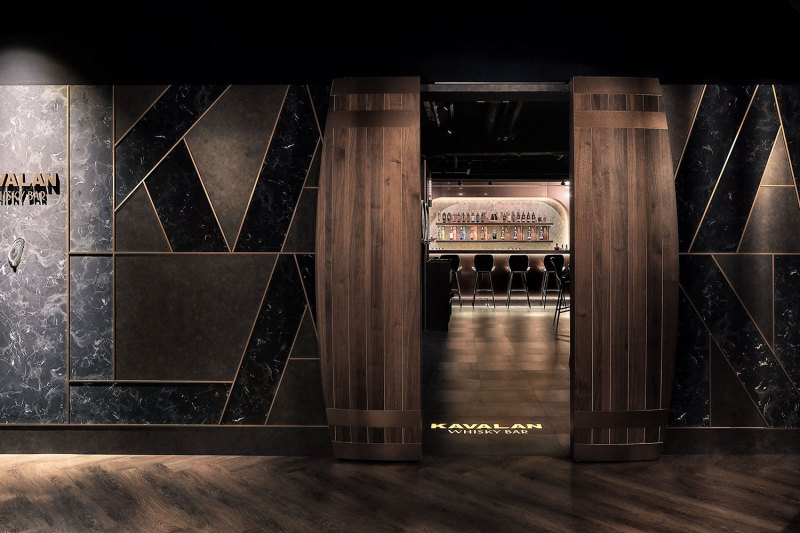 Inside, the bar's retro-cool design recalls the interior of the main distillery's maturation warehouses. Stacks of stainless-steel-lined casks fill the hallway leading to the bar, allowing visitors to sample world-class single malts "on tap," straight from the barrel. Though it might sound kitschy, the entire tasting room is designed to emulate the complete story of Kavalan as a full-sensory experience. A dramatic, backlit silhouette of Taiwan's Snow Mountain — Kavalan's ultra-pure water source — fills one wall of the space. Gusts of air also breeze through the bar, a nod to the Pacific winds that aid the whisky's oxidation and maturation.
Purists likely need to hear no more. But, for those who prefer to enjoy their whisky in a well-crafted cocktail, Kavalan has staffed the bar with two famed, heavyweight mixologists. Managing the bar is Shane Lin, an award-winning bartender who championed 2018's Bacardi Legacy Taiwan Hong Kong & Macau competition. Aki Wang, owner of Indulge Experimental Bistro and the so-called "Asian godfather of cocktails," was also brought in to consult on the project. Together, they've put together a bespoke menu of 10 Kavalan whisky and gin craft cocktails, including classics like Negronis and Martinis.
The pilot program for Kavalan Whisky Bar runs until August 1, 2019, after which time it will officially open for good.
Editors' Recommendations