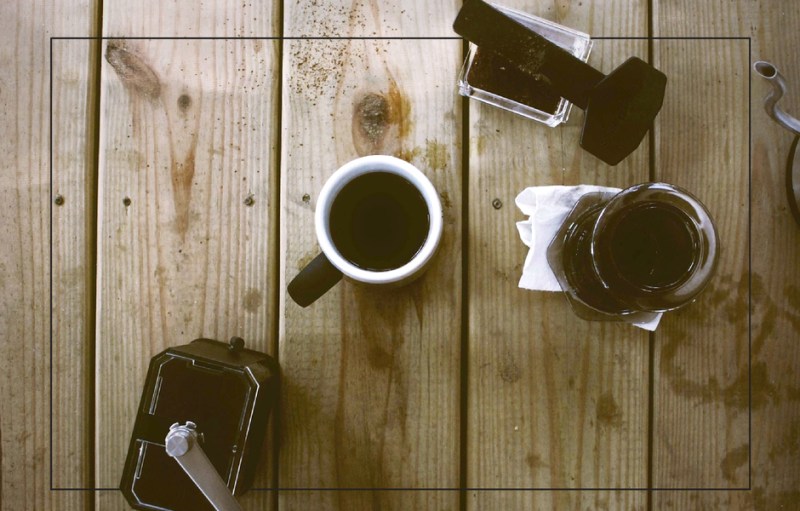 Summer around here means baseball, camping, grilling and kicking back with friends around the fire. It also means breaking out the coffee beans in new and surprising ways. In fact, one of the things we like best about summer at Coffee Kind is that it gives us a chance to break out of our usual grind and use coffee in some surprising ways. The fact is that coffee is a great companion for some of your favorite summer activities. Like what, you're wondering? Well, I'm glad you asked.
Brew Your Coffee Over Ice
Iced coffee sounds like a great idea, but it's almost always a disappointment. If you avoid iced coffee because it's usually watered down, weak and watery, you'll love this little hack that makes smooth, sweet cold coffee with all the flavor you'd get in a fresh, hot cup. It's a trick you'll see in some of the more upscale coffee bars in NYC and the West Coast: brew over ice. It works with any manual dripper, the Chemex, a Vietnamese phin – even with an automatic drip brewer. Just fill your carafe with ice cubes, then brew your coffee as usual.
Why It Works
The thin stream of hot coffee hits the ice and chills quickly, resulting in less melt and more coffee flavor. For best results, make your ice cubes with filtered water in a closed ice cube tray. Even better, pick up a set of whiskey rocks for your coffee chilling needs.
Introduce Your Grill to Coffee
If you haven't tried a coffee rub on your Porterhouse or rack of ribs, you don't know what you're missing. Coffee Kind's resident cook has been experimenting with coffee in rubs, marinades and cooking liquids for a while (see what she does with turkey breast, corned beef, braised pork in our Recipes section), and we're really coming to appreciate what great coffee adds to a good cut of meat. If you're the timid type, you'll find some good coffee rubs on the market too.
How to Do It
Pick coffee with earthy, peppery, fruity or dark cocoa flavors. Grind your coffee fresh just before mixing up the rub. Use a fine grind, about what you'd use for espresso.
Mix coffee and your choice of dry spices in a small jar and shake it well to blend. We like kosher salt, ancho chile powder, paprika, garlic powder, coriander and black pepper in equal amounts. For pork or poultry, add brown sugar and dry mustard. Rub it into the meat at least half an hour before you put the meat on the grill.
Take Your Coffee On a Hike
If you're hitting the road this summer you don't have to give up great coffee while you're away from civilization. There are some great options to help you enjoy great coffee out in the wild or on the road.
What to Pack
Take-along the coffee essentials include something to grind and brew your coffee. It obviously doesn't make a lot of sense to drag your Baratza and Chemex brewer along in your backpack. There are a number of excellent manual coffee grinders that take up little room in your pack, and if you're only taking a short trip, you can even store your beans in them. We've seen some great options for brewing on the go, including the Snow Peak Fold Down coffee brewer, but our personal favorite is the AeroPress, which may be the oddest coffee maker you've ever used. It delivers an excellent cup of coffee, and it's the perfect size to double as storage for the Hario Mini Slim grinder and a pair of  tumblers for serving your coffee.
Don't leave your coffee out of the summer fun. These are just a few of the many ways that coffee can make your summer even more enjoyable.
Editors' Recommendations