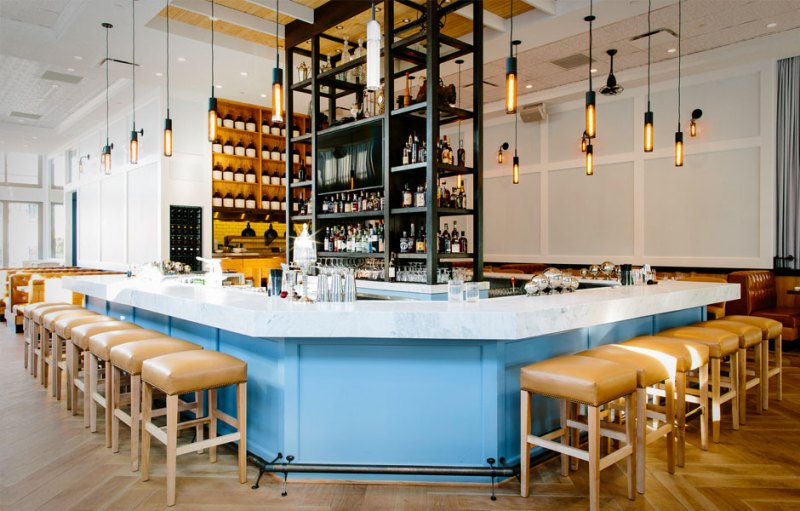 At the Manual, one of our favorite culinary scenes is Atlanta. Over the past five years, a "food renaissance" has been occurring in The Big Peach and we've been on top of it—from 19th century inspired wood grills, to gluten free fried chicken and sushi hot spots. Today, we want to spotlight one of Atlanta's newest restaurants, The Southern Gentleman.
Open as of December 2014, The Southern Gentleman is a celebration of "every aspect of what it means to be from the South." The restaurant is latest establishment from the Southern Proper Hospitality group, which has opened a diverse set of restaurants ranging from fresh fish (The Big Ketch) to Spanish cuisine (Gypsy Kitchen) to rural, farm-to-table dining (Milton's Cuisine & Cocktails).
We spoke with the energetic and inspiring Chris Hadermann, the co-founder and partner of Southern Proper Hospitality, about his latest endeavor as well as the food scene in Atlanta.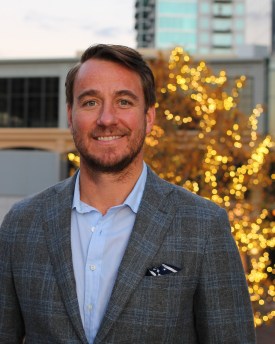 You've opened a variety of different restaurants. Where did the idea for The Southern Gentleman originate? It appears to be closest in aesthetic to Milton's.
There are some similarities between Milton's in the sense that it's a Southern oriented concept. But I had wanted to do a gastro pub for a while. When I would go to New York, I'd eat at the Breslin or the Spotted Pig and I liked the food and I thought that Atlanta could use a restaurant like that, and I wanted to put a Southern influence on it. In cities like New York or Chicago, Southern comfort food is big, but in Atlanta it's not exactly like that.
It seems like you took a lot of pride in the interior design. What was the process like in honing the look of the restaurant?
We have herringbone wood floors and long, seersucker fabric window treatments and heavy crystal chandeliers that are all nods to Southern heritage and Southern hospitality. We try to create very transformative, experiential concepts in our restaurants. As we researched the concept for Southern Gentleman, we wanted it to have a very specific sense of presence so that you felt like you were being transformed into that very old Southern plantation environment. Not your grandfather's house or anything like that, but the romance of Southern culture and hospitality. I wanted it to be something that set you up for the culinary experience.
What were you looking for in a chef? What about Chef Randy Lewis seemed like a good match?
We knew we had to bring in a chef with a lot of talent that could help us execute all the ideas we had and take them to the next level. I wanted to find a chef that was from the South that had gone off to some other big market but was ready to come home. I was talking with Chef Linton Hopkins (who is one of the best known chefs in Atlanta) and asked him if he knew of anyone that kind of fit the description I had in mind. He recommended Randy. He said he was a Food & Wine Best New Chef back in 2001. He was from New Orleans, had been out in San Francisco and was looking to come back to the South.
What was great about Randy was that he had been there and done that. He'd owned his own restaurant and he'd basically done it all already.
Was the menu creation collaborative or did he kind of have a vision and run with it?
I always try to be sensitive to a chef's creative process. I just basically talked through my vision for the food so we're on the same page and then we made a folder of dishes that we liked or were inspired by and wanted to make in our own image. From there, I just let a chef like Randy take the ideas and information and run with it.
Working with Randy and his Southern roots made the experience of creating the menu very easy and enjoyable. There were a lot of things he grew up eating and you'll see those influences in the dishes on our menu.
What do you think people will find surprising about the menu? What do you think they'll find familiar?
Well, for instance, Randy has done some neat plays on traditional dishes like Deviled Eggs. What he does is takes cubes of egg white and quickly flash fries it and it makes this whole new experience of a Southern staple. And the Chicken and Waffles is unique in that its chicken pate with mini-waffles. New Southern food overall is a lot lighter and more healthy. It's more appropriate for the modern palette. But we wanted to be true to those long-held traditions.
As we go along, we'll be modifying the restaurant and adding new seasonal dishes. People are much more sophisticated about what they eat today and we want to make sure we meet the intelligence level of our diners.
How about the cocktails? Was there any vision you had for the cocktail menu?
We wanted to come up with a fun, signature drink list that represented the concept. My general manager and beverage director, Garron Gore, is from Atlanta but has travelled and worked with restaurants all over the country. He's a sommelier as well and so his extensive knowledge of wine and spirits also made things very easy.
On top of Garron, we have an in house mixologist named Michael Searles who helped us put together the cocktails. Then another gentleman named Greg Best, who is regarded as the top mixologist in town, came on board as a consultant to help as well.
You feature three varieties of Pappy Van Winkle bourbon, was that a priority when opening the restaurant?
Yes, absolutely. We wanted to spotlight Pappy Van Winkle. We have a special display for it all behind the bar. I've been pleasantly surprised at how "in demand" it is. People are coming in to specifically order Pappy Van Winkle all the time.
The bar has a masculine feel, but it is designed with a lighter touch so that we do get a lot of female patrons there as well. People just love spending time there.
Amid what has been a restaurant renaissance in Atlanta over the past 2-3 years, how do you keep coming up with fresh concepts and ideas?
We're in this business as a passion. We don't come up with new concepts just because we want to grow. Each restaurant we have come up with has a specific vision; has a specific experience we want to create. Places like Gypsy Kitchen and Southern Gentleman are concepts that lived on our computer for years. We travelled and collected ideas to bring to life through our own vision. We want to incorporate our new ideas into the fabric of Atlanta.
With new hotels and developments coming to Atlanta, over the past 5-10 years more and more top-level chefs were entering the city. And now that the recession is over, even more restaurants are opening; more outside concepts are being brought to the city. Atlanta is well on its way to becoming a cultural center like Chicago, New York, or some of the other great American cities.
Portrait of Chris Hadermann courtesy of Brandon Amato