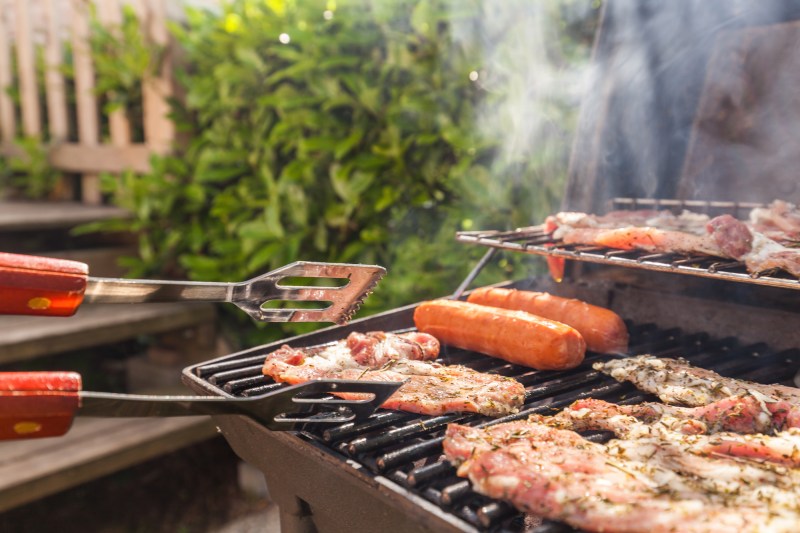 Feasting is our column dedicated to cooking, grilling, eating and discovering what's on the menu across America and the world.
It's that time of year again when we're all dusting off our grills to get some good ole marks on our favorite meat, fish and veggies. But a new season deserves some new tools, especially if you haven't upgraded your grill or gear in quite some time. Check out our grilling essentials guide, and you'll be ready to fire up every meal like a pro this season.
Kenyon City Grill $475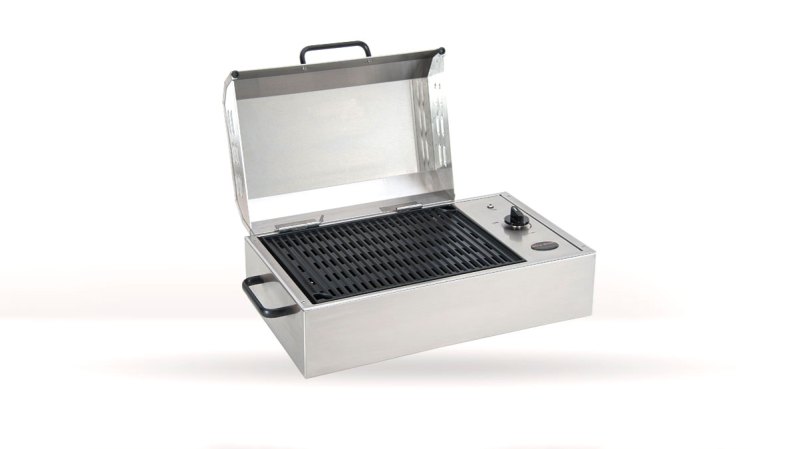 Those of us who live in urban areas where open flame grilling is prohibited tend to feel left out when grilling season begins. VERY left out. Thankfully, Kenyon thought of us apartment dwellers with nary an outdoor space in site. The City Grill is virtually smokeless and can be used indoors in your kitchen our outside on your balcony (if you're lucky enough to have one).
Napoleon TravelQ 285 Portable Grill
$299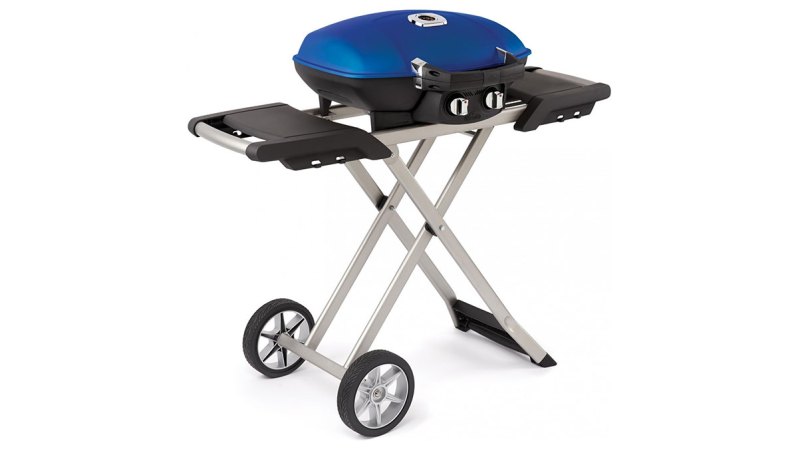 Whether you don't have a lot of space, love to camp or simply want to take your BBQ on the go, the Napoleon Portable Grill delivers big performance from a small package. Cast iron WAVE Cooking Grids provides a non-stick surface and even heat distribution while the JETFIRE Ignition System is wind-proof to help the grill perform in any weather condition. The large grilling area can fit 20 hamburgers at once, and the lightweight design (28 pounds) makes it easy for anyone to transport.
Personal Creations King of the Grill BBQ Set $50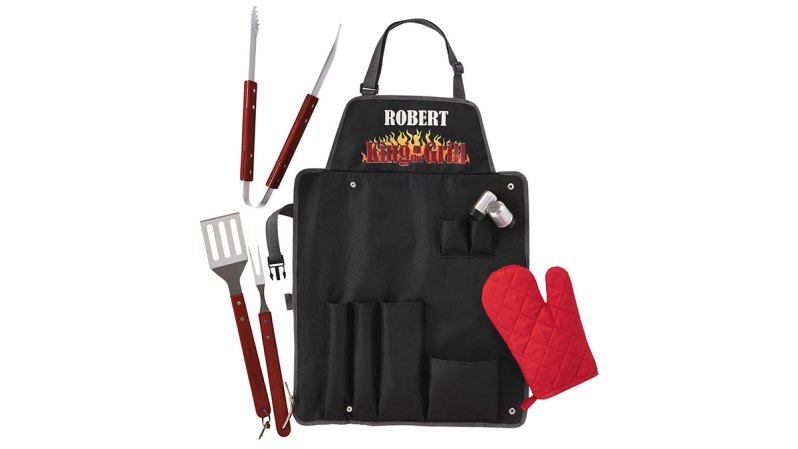 Perfect for gifting to yourself or a fellow grill enthusiast, this 7-piece set will equip you with everything you need at arm's reach. The slotted spatula, BBQ fork and tongs are all designed from professional grade steel with solid wood handles. An oven mitt and salt and pepper shakers round out the set, and it all folds neatly into the apron for easy storage and travel. Personalize the apron with any name up to 10 characters.
Grillinator Brush $40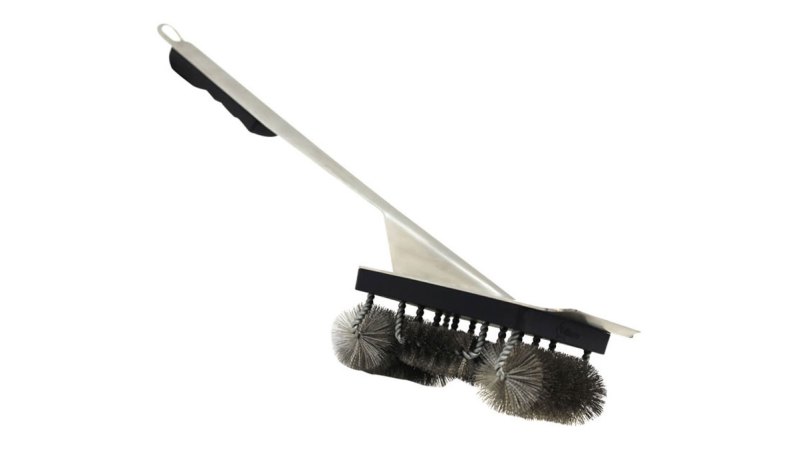 Funded in a mere 24 hours during their Kickstarter campaign, the Grillinator Brush is already in high demand, and it's still in the pre-order stage. Designed with multiple rows of dense, overlapping bristles that vary in length to clean both the tops and sides of the grates and a stainless steel shaft that comes with a lifetime guarantee, it gets the grill clean in no time with half the effort.
Jacobsen Salt Co 6 Vial Salt Sampler $30
Harvested from the cold, pristine waters of Netarts Bay on the Oregon Coast, Jacobsen is the first company to harvest salt in the Pacific Northwest since Lewis & Clark. This six salt set is perfect for finishing just about anything you have on the grill and includes Pure Flake Salt, Lemon Zest Salt, Vanilla Bean Salt, Pinot Noir Salt, Ghost Chili Salt and Smoked Cherrywood Salt.
You didn't think we'd let you stand over a hot grill with no refreshments, did you? The Bronx Brewery is a small team with a big mission: to craft the absolute best pale ales on the east coast. With six year-round beers, seasonal ales for spring, summer, fall and winter and a handful of unique, rare B-side brews, they dive deep into a few styles and do it really really well. Crack and ice cold one while you watch those steaks sizzle.