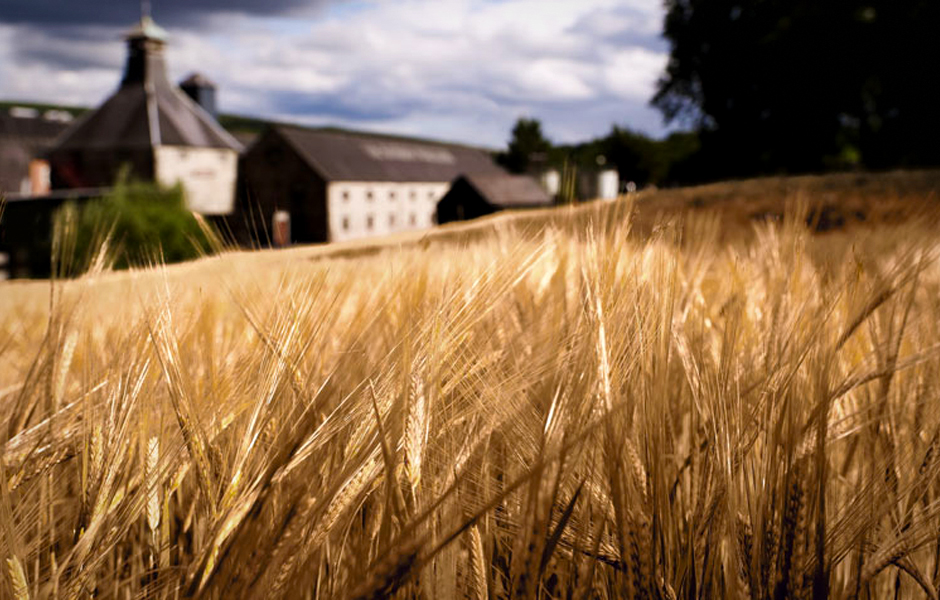 Balvenie's 14 year Caribbean Rum Cask has everything you want in a Scotch, aged in oak for 14 years and finished in rum casks, imparting a unique blend of vanilla and toffee notes into an already excellently balanced Scotch.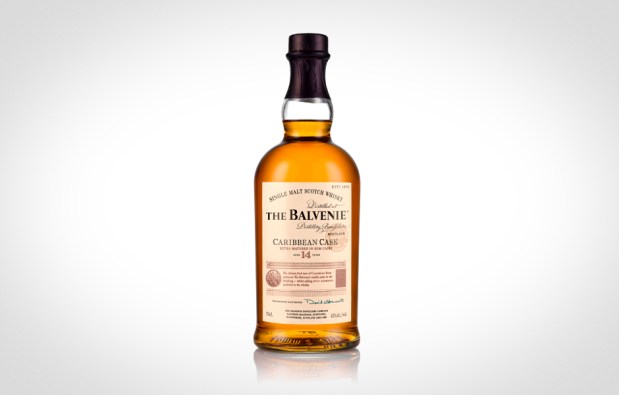 If you haven't already been introduced to Balvenie's unique process, that would be a good place to start. Their traditional malting floor is the only one remaining in the Scottish Highlands. The barley is grown on their own 1000 acre farm, and the stills and casks are hand-made for their Scotch by some of the best in the business. Everyone who comes into contact with Balvenie Scotch, from beginning to end, is an expert with years or decades of experience and knowledge.
A whiff from the bottle and you'll be able to smell Balvenie's expertise immediately – toffee, fruits, and caramel all pop right out, begging you to take a swig. You could pull from the bottle, but we prefer a short tumbler with a couple whisky stones to chill the Caribbean Cask just a little.
The front has only a hint of bite to it, enough to remind you that you're drinking scotch, but not enough to distract from how buttery it is. It doesn't sit too hot on your tongue, and soon you'll be swimming in the vanilla and fruit from the finishing casks- American oak barrels that were previously filled with Balvenie brewmaster David Stewart's personal blend of West Indian rums. This barrel finishing  process takes place only after the Scotch has spent 14 years in traditional casks.
As it opens up, the vanilla begins to fade, leaving behind only its smooth texture and a space for the fruit and oaky flavors to fill in. This is one of the areas where Balvenie sets itself apart from other scotches – the barrels. Their coopers work on their casks every single day, selecting only the finest work to be used for aging. An apprenticeship at Balvenie is a four-year commitment to crafting, fixing, and sealing barrels before becoming a fully-fledged cooper. Their commitment to cask quality is displayed in every bottle of their tremendous product.
The tastes from the Balvenie 14 Year Caribbean Cask will linger, so sip slowly and enjoy this expertly crafted Speyside.
Editors' Recommendations