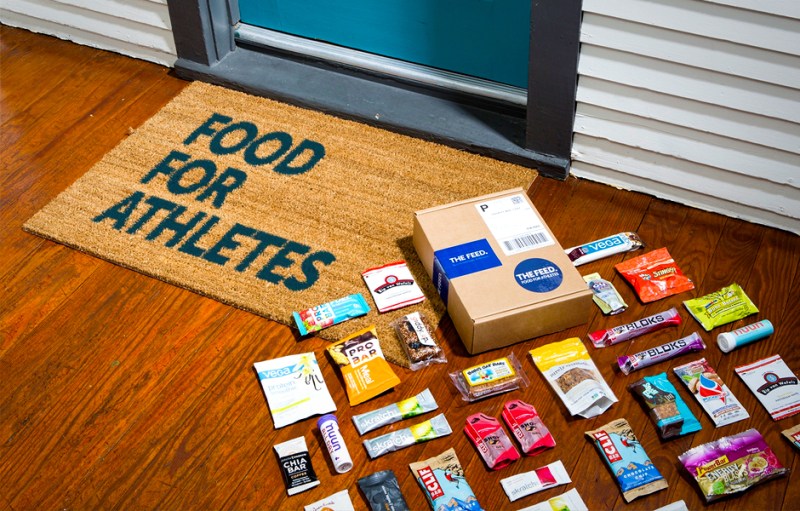 So this is your summer you've finally decided to get off the couch and get ready for that trail marathon, triathlon, or GORUCK Challenge. The lynchpin of any good training regimen isn't the time you spend pounding the pavement or under a heavy pack, it's finding that perfect balance of race day and recovery nutrition to keep you fueled. From the first day of training to that sweet finish line, our friends over at The Feed have a unique approach to finding your new favorite recovery mixes and energy bars.
Grown out of the nutrition program of premier Tour de France cycling squad Team Garmin-Sharp, the monthly box program allows you to set your favorites up for automatic delivery and never worry about bonking again. Their flagship product, the Pro Box is an excellent mix of both commercially available powerhouses from Clif, Skratch Labs, and others, but also some more obscure brands like Rip Van Wafels and Vega Protein. It allows you to try and test a wide variety of products each month to tailor your workout meals to find the best secret formula for your body.
What's more, each user has access to a nutrition consultant who can help streamline your order to your sport (at last count, we saw picks for running, swimming, triathlon, rock climbing, and backcountry skiing to name a few), and your personal tastes. If you've got any dietary restrictions, past issues with certain products, or performance goals they'll help build a perfect package for race day, and get you set up with a monthly subscription so you can focus on that next fifty-mile ride or nightmare work out in the pool. No matter your sport, The Feed has your athletic nutrition needs covered all year around.
Editors' Recommendations