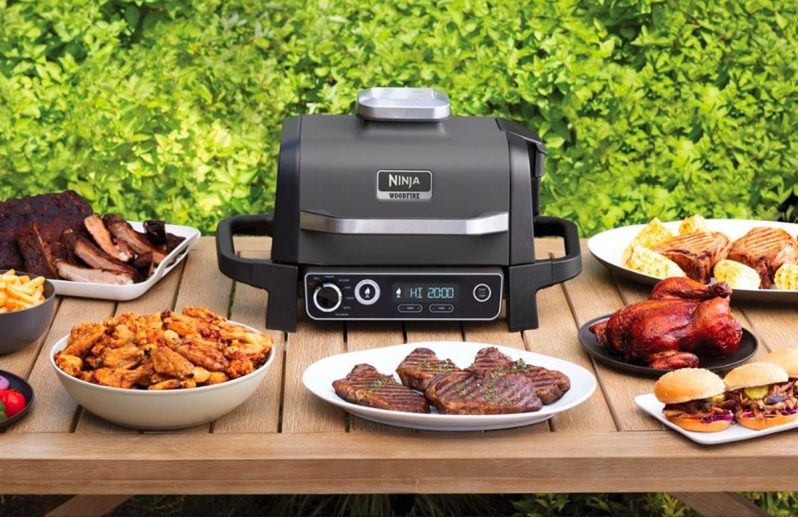 If you want to grill the steak of your dreams, then you need a really good griller, and luckily, Ninja has your back with their woodfire outdoor grill and smoker. Of course, a good grill and smoker can be quite expensive, and while we really like Ninja's take, the $370 asking price might be a bit too high. Luckily, Best Buy has a nice deal that discounts the grill and smoker down to $330, and while that's not a massive discount, the $40 you save is not too bad and can be put towards a couple of good steaks.
Why you should buy the Ninja Woodfire Outdoor Grill & Smoker
The nice feature of the Ninja, which sets it apart from other comparable grills and smokers, is that it uses wood chips to cook rather than coal or electricity. That might not seem like a big deal if you aren't familiar with the different fuel types, but wooden chips help add a lot of extra taste and benefit to anything you're cooking, so it's a big deal. Unfortunately, the downside is that you must use the Ninja pellets, which might not always be cheap or easy to get. Thankfully, Ninja does provide you with a couple of bags to get you started, and if you ever run out and need to grill or smoke something, there is an electric backup.
Another big benefit is that it's easy to clean, even if you know how to clean a grill, whether it's charcoal, gas, or pellet, which we appreciate, especially for newcomers. It also has a lot of capacity for cooking, with the ability to take up to three pounds of wings or a nine-pound brisket, so if you're grilling and smoking for a crowd, you're covered. The overall weight is also relatively good at around 30 pounds, so it's one of the better portable grills we've looked at.
Overall, we really like the Ninja Woodfire Outdoor Grill & Smoker for its versatility, capacity, and ease of use. We also really appreciate the excellent value provided by the deal from Best Buy that brings it down to just $330, making it a bit more affordable. While you're here, check out our guide on how to grill fish like an executive chef and our our two best grill and smoker recipes to make now.
Editors' Recommendations