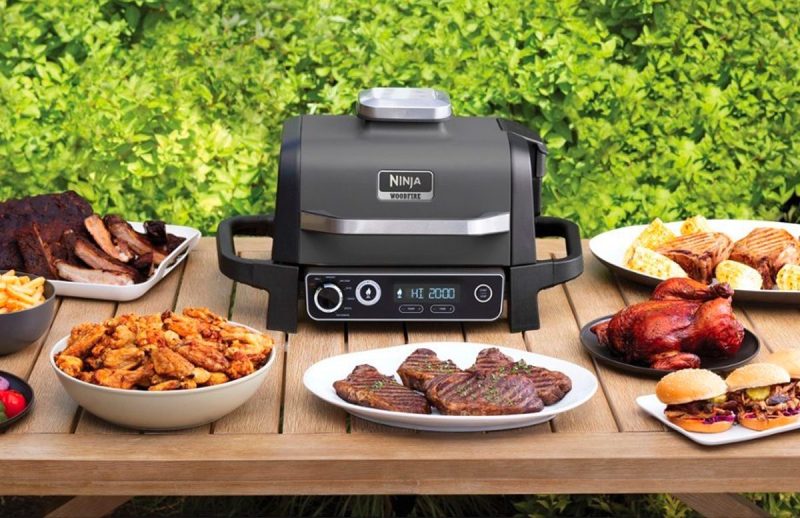 Best Buy has gotten into today's Prime Day festivities, and that's good news if you've been hoping to tackle some of the best grill and smoker recipes this summer. Ninja has a new woodfire grill and smoker on the market, and today you can add it to your cooking arsenal for $330. This is a savings of $40 from its regular price of $370. Best Buy is including free shipping with a purchase, and in many areas you can pick it up today at your nearest Best Buy.
Why you should buy the Ninja Woodfire Outdoor Grill & Smoker
Everyone should know how to grill the steak of your dreams, and the Ninja Woodfire Outdoor Grill and Smoker can go a long way toward accomplishing that. It's made for the outdoors yet has some great portability, making it a great option if the best portable grills aren't offering what you're looking for or if you'd like to team it up with some of the best tailgating gear. It has seven different cooking modes that include grilling, smoking, and air frying. The Ninja Woodfire Outdoor Grill and Smoker offers all the performance of a full-size propane grill but manages to do so in a much smaller form factor.
This grill and smoker is powered by electricity but flavored by real burning wood pellets. This allows you to create rich woodfire flavors you'll be able to taste with any of the cooking functions. It's an apartment-friendly option, as it requires no charcoal or propane, and produces no flareups. And while it may have a small footprint, the Ninja Woodfire Outdoor Grill and Smoker will still allow you to cook for a crowd. Its surface can handle six steaks or 30 hot dogs at a time, and its air frying mode will allow you to cook up to three pounds of wings at a time. It can handle a nine-pound brisket in smoker mode, and if you're uncertain how to go about that you can quickly learn how to smoke meat like a pro.
Grab the Ninja Woodfire Outdoor Grill and Smoker from Best Buy at this Prime Day price of $330 while you can. This deal offers a $40 savings, and it's likely to end soon with the end of Prime Day.
Editors' Recommendations