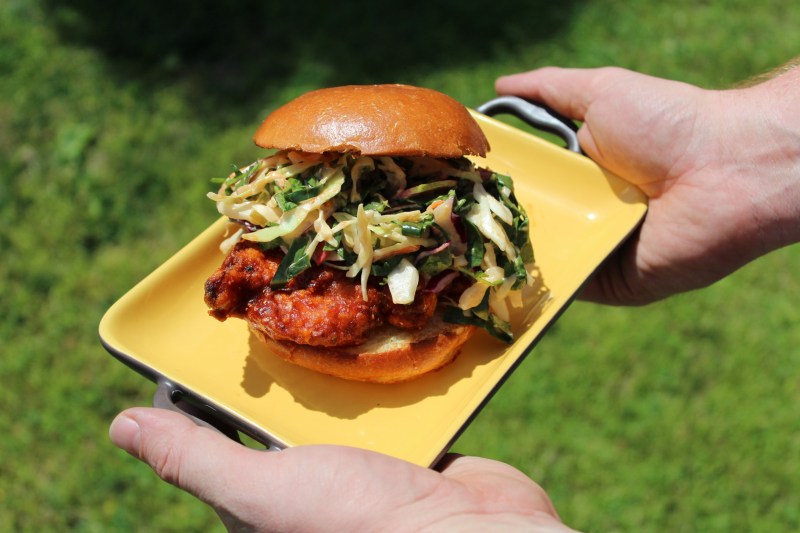 Today is National Sandwich day, a day when we take the time to celebrate the glorious sandwich in all its bready goodness. But, now more than ever, chefs and restaurateurs are rethinking what goes between two pieces of bread.
Formerly a key operator in mini-empire Mendocino Farms and currently owner/founder of The Chicken or The Egg, Sean Krajewski is one of LA's top sandwich gurus (yes, that's a thing). We spoke with him to get a few tips on how you can elevate this humble hand-meal and also got an insider's perspective to his favorite LA nosh spots.
Think about entrées and main dishes first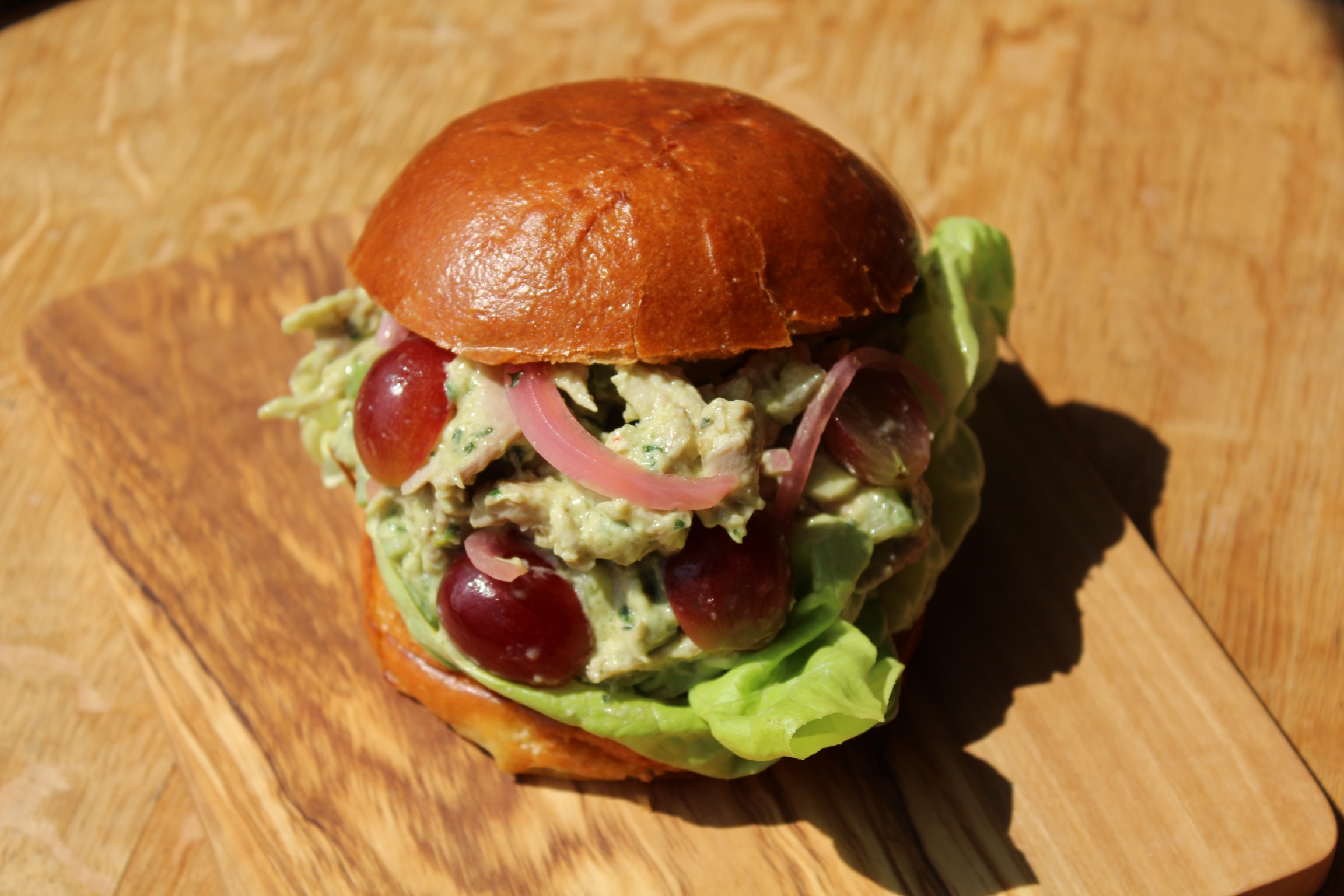 "Philosophically speaking, start with your favorite dish," he says. There really is no limit to what you can transform into sandwich-building material. Krajewski and his chefs routinely experiment with everything from Japanese Togarashi spice to various breakfast foods. He added that too many people (including well-established chefs) start with bread and build up. "It's very constricting," he says.
Sometimes no training is the best training
Krajewski never went to culinary school, so he developed a more scientific approach to his recipes over time leading to plenty of trial and error. For his new restaurant, The Chicken or the Egg, their most popular dish happened almost by accident. "We went around Los Angeles and ate every fried chicken sandwich," he says. "The results were mostly the same – good flavor, but mushy exteriors." While experimenting with ways to better batter the chicken, his team found that masa flour was actually the best option for coating and it is also completely gluten-free (a deal-maker in LA). It's been their signature dish ever since.
Balance in eating beyond the kitchen
"I'm surrounded by fried chicken and eggs all day, so I've been trying to eat lighter and LA is a great place for that," Krajewski says. On his way home, he'll hit up local salad chain Tender Greens or nouveau-natural Flower Child. However, the native Angeleno still loves the city's trademark Mexican food. "I find comfort in any place where things are falling off the walls, especially if they have a family salsa recipe."
Krajewski likes to build outside the lines. He says that as long as you have high-quality ingredients, the sandwich will follow suit. "I'll eat a ham and mac-and-cheese sandwich all day long," he says. It isn't surprising coming from a guy who blew up the bacon, egg and cheese breakfast standard with maple syrup-coated bacon and a cheddar crisp. "I was always the guy using Thanksgiving leftovers for sandwiches," he remarks. And he'll continue to be the guy innovating the most between two pieces of bread.
Editors' Recommendations