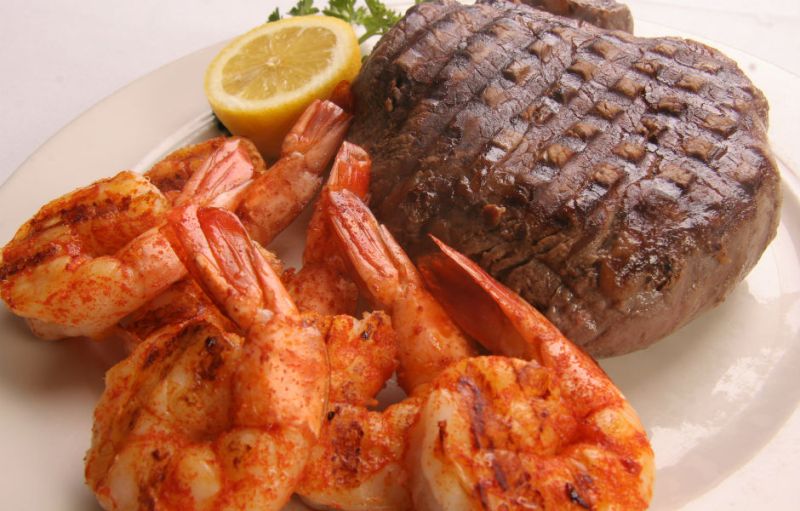 Valentine's Day is fast approaching, and we're sure several of you want to do something amazing for that special someone in your life. Why not impress your partner with dinner? It's intimate, it's personal, and it might just get you lucky. We spoke to a few experts on how to select the perfect wine, how to take the hassle out of shopping for a homemade dinner, and what to do for the morning after.
Picking the Perfect Wine
"A successful Valentine's Day dinner is all about setting the mood. You want your wine to add to the setting you've put so much work into creating. If you are going romantic with rose petals, candlelight, and chocolate, why not pick a wine that matches the mood? To me, this setting calls for a red with sweet floral notes, gobs of fruit, and soft silky texture like a California Zinfandel. These kinds of wines tend to have some warmth to them that help push the evening along. For whites, I'd look towards light and aromatic whites with a touch of sweetness like an off-dry Riesling. Think pretty wines that keep your kisser clean and fresh.
If you want a no-brainer assortment of wines to match your Valentine's Day plans, I'd go with a curated wine pack. Let the experts choose the wine for you and send it right to your door — this Valentine's Day, Club W is even adding a bouquet of roses that will show up fresh to give to your date."
– Brian Smith, Chief Wine Officer, Club W
Online Delivery Farmers Market Good Eggs Offers Pre-Packaged Bundles
"If you want a classic steakhouse meal without the steep prices, we'd recommend the Surf and Turf Dinner for Two. This dinner kit — complete with locally sourced sirloin steak and shrimp — is sure to be a winner with your sweetheart. We like to serve it with a side of bacon mac n' cheese, but feel free to get creative with your sides! At just under $50, this dinner kit makes for a special meal without breaking the bank."
– Max Kanter, Marketing Manager at Good Eggs
For the Morning After
"Morning after doughnuts are best made when you're pretty sure about there being a morning after.  This is not a first date or second date move, but I guess the consolation is if there isn't a morning after, you get to eat a bunch of doughnuts!
For the doughnuts, I love serving them piled high on a cake platter. It makes them look a bit dressed up and purposeful.
I feel like doughnuts are a great post-valentines day treat because you can make them as sweet as you like, and they're fantastic with coffee. After all of that candy, having something like doughnuts and coffee help cut through all of the sugar."
– Claire Thomas, Chef andAuthor of The Kitchy Kitchen.
Editors' Recommendations