Walt Disney World's Magic Kingdom is often called "The Happiest Place on Earth." But if you've ever trekked several miles through this Orlando theme park under the hot Florida sun, the one thing that would make you truly happy is a cold beer (and maybe a very, very quiet room for about fifteen minutes).
When Magic Kingdom first opened in 1971, you would've needed Aladdin's magic lamp or a fairy godmother to conjure a cold brew. No alcohol was served inside the park, but times have changed, and the Disney corporation smartly realized it was leaving money on the table. Now, every sit-down restaurant in the Magic Kingdom has alcohol on the menu. True to Disney's reputation for being on-brand, the available beers are selected to pair specifically with your restaurant of choice.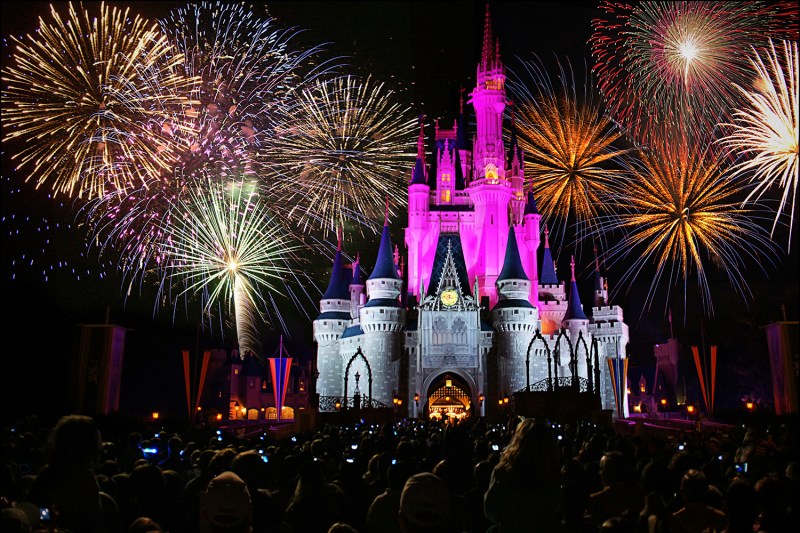 So, after you've snapped a dozen pictures of Cinderella's castle, and you've had your fill of the Mad Hatter's spinning teacups, the Haunted Mansion, and Space Mountain, rest your aching feet and enjoy a cold beer at one of these restaurants inside Disney's Magic Kingdom.
At the Beauty and the Beast-themed Be Our Guest restaurant, you can get Belgian ales like Saison Dupont and Chimay Blue. Tony's Town Square Restaurant is inspired by Lady and the Tramp and has Italy's Peroni and Moretti on tap. The Revolutionary War-era Liberty Tree Tavern celebrates America with Samuel Adams (and Bud Light). Skipper Canteen in Adventure Land serves the exotic Tusker Lager from Kenya and a custom brew from Concrete Beach Brewery called Kungaloosh Spiced Excursion Ale. Or, if you're a big spender going all-in on the Disney experience, Cinderella's Royal Table has Trois Pistoles and Kronenbourg 1664 on the menu.
Be advised that beers are served at lunch and dinner only, and can be quite expensive. Prices start at $7-plus for a Michelob Ultra at the Plaza Restaurant to almost $10 for a Cigar City Jai Alai IPA at the Diamond Horseshoe. Also, it's highly recommended that you get a reservation for the sit-down restaurants far in advance, as they are often fully booked each day.
Walt Disney World in Orlando boasts three other theme parks in addition to the Magic Kingdom and the beer flows more freely in these. You can grab a beer on the street in the Animal Kingdom and Hollywood Studios from cart vendors. In Epcot, you can try beers from countries around the world. But nothing beats the sheer fun of the original Magic Kingdom park and taking a break in your day for a sit-down meal and a beer is worth the extra effort.
Editors' Recommendations