Everyone knows that vegetables are good for you — you've heard it since you were a kid. But gone are the days of your mom forcing you to eat soggy, canned vegetables. These days, vegetables are the star of the show in many cuisines, though we might hate to admit it, they've earned it.
If you're still not sold on piles of veggies for dinner, we've found a way for you to eat your veggies without even knowing it. This soup is excellent for those of you on a keto diet — in fact, we think it's one of the best keto soups out there.
If your mouth is already watering, check out the recipe below for our favorite keto broccoli cheddar soup. Trust us, you'll never scrunch your nose up at broccoli again.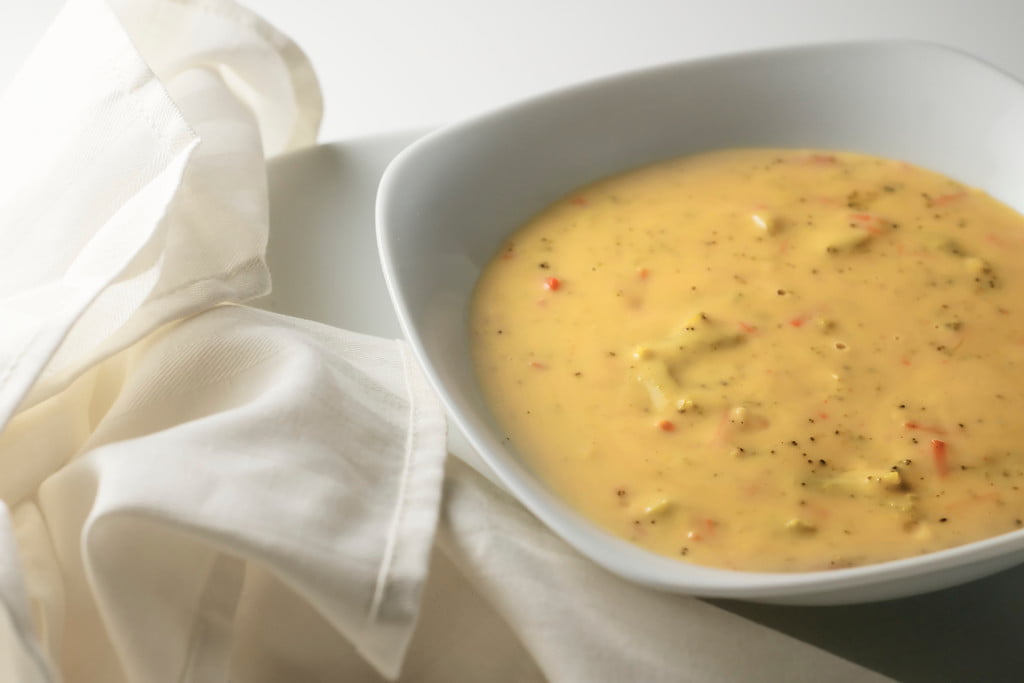 What is the keto diet?
In case you missed it, the no-carb diet craze known as the Atkins Diet transformed into a new diet craze known as the Keto Diet a few years back. Ketosis is defined as "a process that happens when your body doesn't have enough carbohydrates to burn for energy. Instead, it burns fat and makes things called ketones, which it can use for fuel." Thus, the keto diet is a diet lacking carbs to the extreme, often to lose weight.
The obvious downside to a keto diet is that you can't enjoy things like pasta or pizza. The upside is that you get to eat a lot of cheese and bacon. But, as with any diet, balance is essential — so while this recipe is packed with cheese, it also has a ton of veggies, so it's a win-win for keto lovers.
Ingredients
4 tablespoons unsalted butter
1 large carrot, cut into matchsticks
2 small cloves garlic, minced
3/4 teaspoon smoked paprika
3/4 teaspoon ground mustard
3/4 teaspoon onion powder
Pinch cayenne pepper
Kosher salt
Freshly ground black pepper
4 cups low-sodium chicken stock
6 cups small broccoli florets
6 ounces cream cheese
4 cups freshly grated sharp cheddar
Directions
What makes this broccoli cheddar soup so great, even though there is no heavy cream or flour used to thicken it, is the cream cheese. The cream cheese gives this soup that thick and silky texture you want from what would typically be a cream-based soup. Feel free to double the recipe and freeze some for quick weeknight meals.
Melt butter in a medium saucepan, then adds the carrot and garlic.
Cook, stirring often, for about two minutes or until fragrant.
Stir in paprika, ground mustard, onion powder, and cayenne.
Once the spices are combined with the butter, carrots, and garlic, add the chicken stock and bring to a boil — taste and season with salt and pepper.
Add the broccoli and simmer until tender, about three to five minutes.
Once the broccoli is tender, add the cream cheese and cheddar cheese and cook, stirring until all of the cheese is melted.
Taste again, and season with salt and pepper as needed.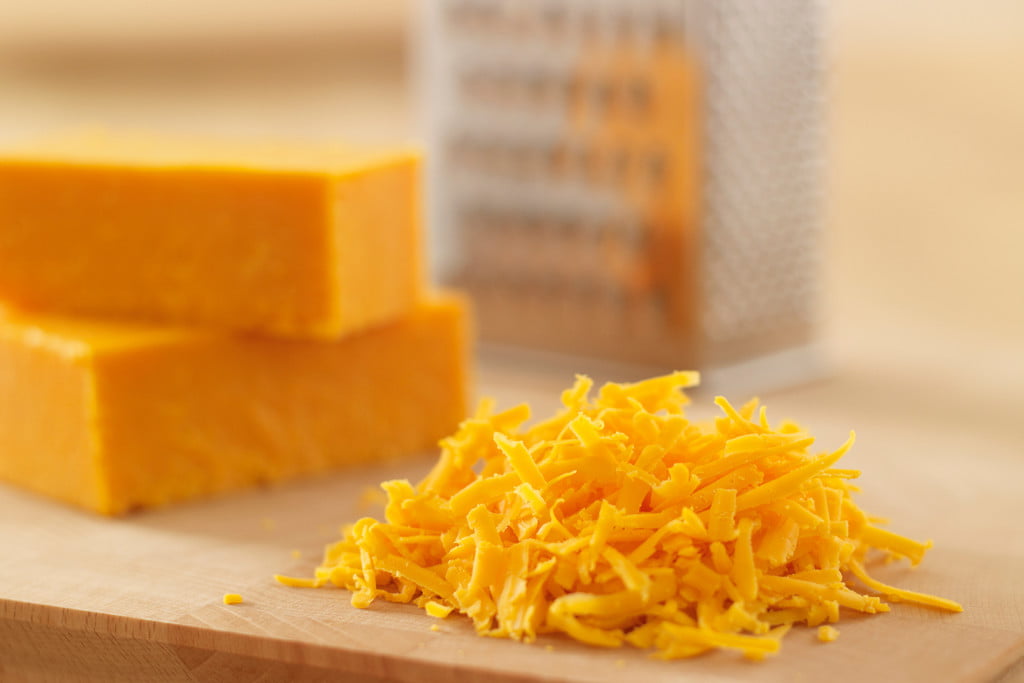 Some more ideas
This soup is excellent right out of the pot, but if you feel like jazzing it up a bit, here are a few ideas:
If you're not on a keto diet, top the soup with croutons for a nice crunch. If you are on a keto diet, bacon will give you that same crunch. And who doesn't love bacon?
If you want to cut some of the calories out, you can use light cream cheese instead of regular.
For added protein, add chunks of cooked chicken to the soup once it's finished. (Add the chicken to each bowl rather than to the whole pot, so you don't overcook the chicken.)

A couple of dashes of hot sauce will create a cheesy buffalo chicken soup that just happens to have broccoli hidden in it.

If you don't like broccoli because of texture issues, take an immersion blender to the soup before adding the cream and cheddar cheeses. The broccoli will virtually disappear, and your soup will still be delicious.

Feel free to experiment with other cheeses — cheddar is the obvious choice here because it melts well, and the flavor pairs well with broccoli. Feel free to add some smoked Gouda for a fancy touch or a bit of pepper jack to spice it up.

If you want a vegetarian version, use vegetable stock instead of chicken stock.
Now you see why this recipe is one of our favorite ways to eat our vegetables. This broccoli cheese soup is keto-friendly and a great way to get a serving of vegetables in without even tasting them. Whether you like broccoli or not, give this soup a try — we promise you'll like it more than the broccoli of your childhood.
Editors' Recommendations