Cult wines are nothing new. For decades, wine enthusiasts have been carefully cultivating pricey, limited availability wines from around the world for their personal cellars. While names such as Screaming Eagle and Penfolds Grange normally come to mind, some new and old world upstarts are getting in on the action. From Oregon to Bordeaux to Central Otago, small wineries are crafting some incredible vino for your collection. Drink now or better yet, save it for a later day. You can't go wrong with these five reds from around the world.
2010 Antica Terra Pinot Noir Botanica
One of the smaller Williamette Valley wine estates, Antica Terra is also arguably the best. Winemaker Maggie Harrison painstakingly crafts some of the best new world wines around. The 2010 Pinot Noir Botanica gets the most accolades due to its lovely bouquet and cherry and redcurrant flavors. Spicey with a smooth finish; the wine only gets better with each decanting. Best before 2024 ($115).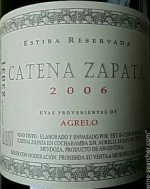 2008 Catena Zapata 'Catena Zapata Estiba Reservada'
Predominantly made of Cabernet Sauvingon, Cabernet Franc and Petit Verdot, this Argentine red is one of the most highly sought after wines in the country thanks to the great winemaking family behind it. The 'Catena Zapata Estiba Reservada' boasts explosive aromas of tobacco and cedar and a pleasurable acidity and structure with rounded tannins. Best before 2022 ($300).
2007 Chateau La Gomerie Saint-Émilion Gran Cru
Chateau La Gomerie has long been in the shadow of its showier neighbors in the area but the winery, established in 1994, has long had a cult following. The 2007 vintage is particularly good, with black currants on the palate and a full-bodied flavor. It's 100 percent Merlot, like many other wines in the region, offering a plump and bold style. Best before 2020 ($99).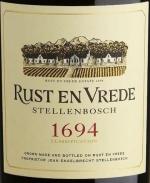 2011 Rust en Vrede 1694 Classification Red
New World wines pack as much history and flavor as old world varietals and Rust en Vrede is so admired in South Africa even the late Nelson Mandela served it at a Nobel Peace Prize dinner. The 2011 Rust en Vrede 1694 Classification Red might pack the biggest wallop of all their wines. The 2011 harvest produced small berries with concentrated flavors and ripeness and this red exemplifies that, to the tenth degree, with cedar on the nose and raspberry on the palate. Best before 2020 ($140).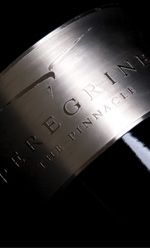 2007 Peregrine Pinnacle Pinot Noir
New Zealand wines are known for their value, even stateside. Still, several wines are highly coveted for their cult status. Peregrine Pinnacle Pinot Noir is one of the most expensive wines to come out of the antipodean nation and is sought after with good reason. The 2007 vintage is known for it's cherry and coffee notes as well as its firm tannins and impeccable structure. Best before 2024 ($210).
Editors' Recommendations