Here at The Manual, we're a little bit obsessed with all things Japan. Whether we're talking about the food, booze, traditions, or shopping, it's one travel destination of which we truly can't get enough. The only downside to Japan is how far away it is from the United States. But lucky for us, recently opened Japan Village in NYC's Industry City is one way to visit the country without ever opening your passport.
Japan Village opened at the end of last year, and it's become one of our favorite places to grab a meal and shop for Japanese ingredients. Like most Japanese establishments, the culture here is rooted in "omotenashi," which is a traditional approach to hospitality that favors respect, mindfulness, and generosity. They strive to nurture a strong Japanese community in Brooklyn through culture, food, and beverage, which are aplenty as soon as you step inside.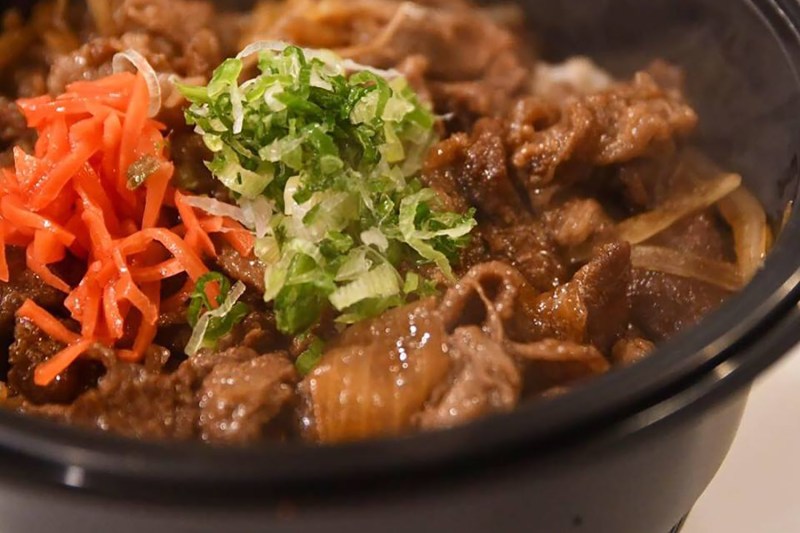 The first thing you'll see when you enter Japan Village is Sunrise Mart, a small Japanese grocery store chain that's been around in NYC for almost 25 years. This is the largest location of the market, where you'll find everything from produce and noodles to condiments and grooming goods. Specialty butcher shop Japan Premium Beef has a counter where they sell their high-quality Wagyu and Black Angus crossbred cuts. You'll also find a seafood counter that specializes in everything from octopus to sashimi-grade fish for your at-home sushi needs. And coming soon is Sunrise Mart's homemade tofu counter where you'll find it served both hot and cold as well as savory and sweet.
If food shopping at Sunrise Mart works up an appetite, all you have to do is cross the aisle to get some delicious Japanese fare. There are about nine counters, each specializing in a different Japanese delicacy. Obentoyasan serves freshly-made bento boxes and onigiri, one of the things we miss most about Japanese convenience stores. Pull up a seat at the Sushi Uesugi counter to enjoy made-to-order sushi. Ramen Setagaya, an import from the East Village, serves up hot, satisfying bowls of the comforting noodle soup, and you can get your Osaka street food fix — think takoyaki and okonomiyaki — at Hachi. On a recent visit, we had a wonderful meal at Gohei, a lively counter that serves bowls of homemade udon and soba noodles.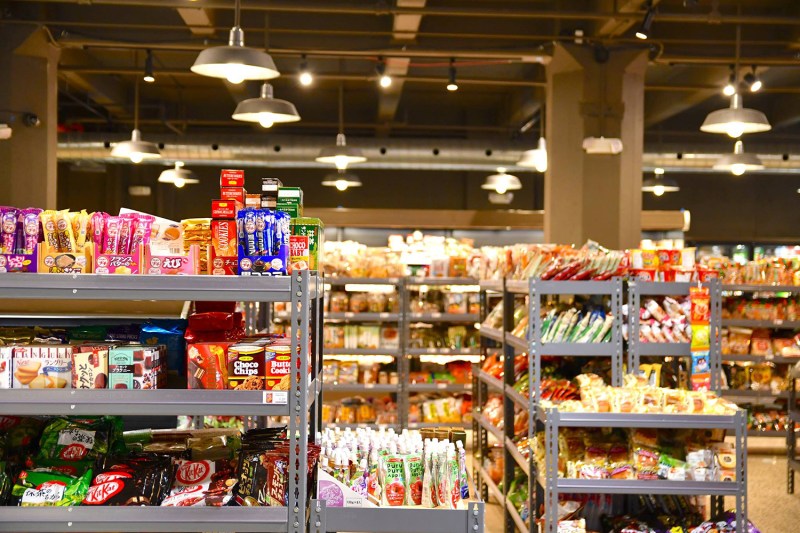 There's plenty to drink at Japan Village if you're looking to get your sake or Japanese whisky fix. The casual on-site bar serves beer and sake, while bottle shop Kuraichi sells a wide selection of Japanese spirits. Be on the lookout for their weekly sake tastings so you can try before you buy. Although not a part of Japanese Village proper, you can't leave without visiting Brooklyn Kura, which is located just a couple buildings down. This craft sake brewery builds on more than 1,000 years of Japanese brewing history while creating their own new tradition of American craft sake. Their beautiful tap room is open Friday, Saturday, and Sunday, and they host a number of events every month for both sake enthusiasts and beginners to enjoy. They currently have six signature sakes on tap, each different from the last, that the knowledgeable staff can walk you through as you taste. Choose a favorite and take a bottle home to savor.
While we wish we could jump in our teleporter and be instantly transported to the Land of the Rising Sun, a visit to Japan Village is the next best thing.
Editors' Recommendations