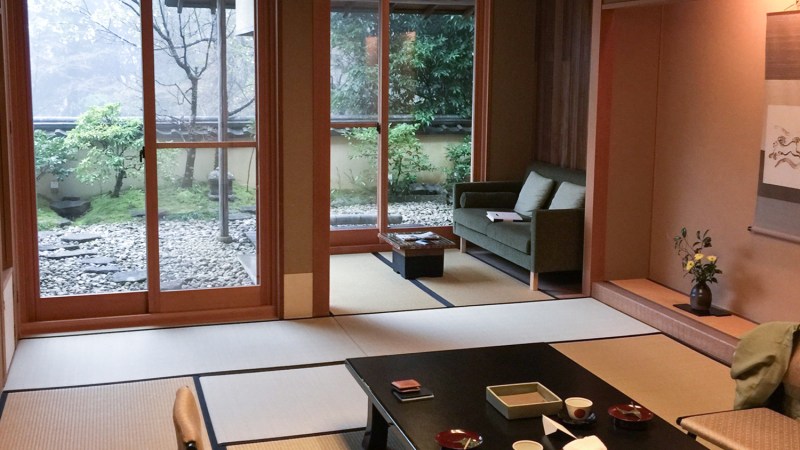 Japan is like no other place on earth except that even there you still have to sleep. There is no limit to the weird, wonderful, and world-class hotels available, hell, there's even a resort catering to men with virtual girlfriends. But one experience you really shouldn't miss is a ryokan, a traditional Japanese inn. Gora Kadan, located on the grounds of a former Imperial summer escape, is the perfect option.
Ryokans are among the oldest inns on earth: Guinness World Records gave Nishiyama Onsen Keiunkan the distinction of being the oldest in the world, having been opened in 705 AD and has been run continuously by the same family for over 1,300 years. Ryokans sprang up along the heavily travelled roads between the capital city of Tokyo (previously known as Edo) and the imperial seat, Kyoto, offering respite for travelers, merchants, councillors, and samurai.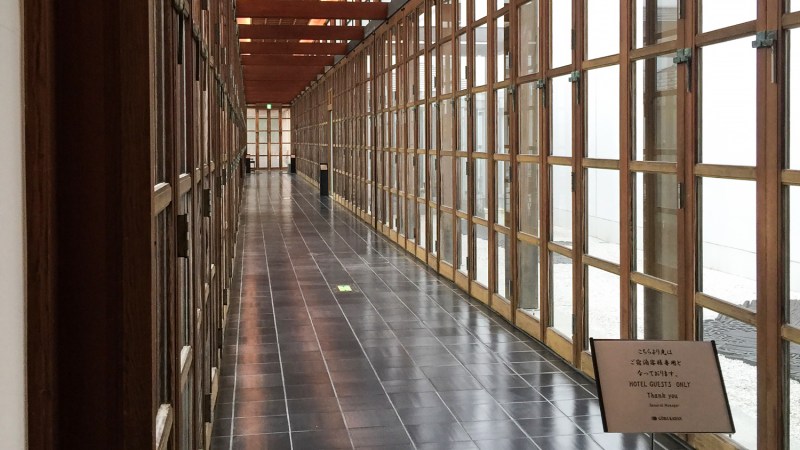 Don't expect the latest gadgets and technology at a ryokan. This is a place to fully immerse yourself in Japanese history, culture, cuisine and above all serenity. The rooms are generally beautifully minimalist, with sliding paper doors to transform the large room into segments, tatami mats, which are reed flooring (never walk on them with your shoes on), a low table where you eat, and large, incredibly soft cushions, kind of like a futon, to sleep on the floor. Decoration will be limited to a scroll or maybe some flowers so that you can focus on being peaceful and relaxed. They offer a variety of rooms, some with their own open-air stone baths, saunas, or wooden baths.
Gora Kadan, located in Hakone, carries on the tradition of ryokans' incredible hospitality. It's a luxurious yet still pretty reasonably priced example, nestled in Hakone National Park, famous for its jaw-dropping beauty, hot springs, and, of course, Mount Fuji. Gora Kadan is on what was once a the summer villa for the imperial family, so you know it's a good spot.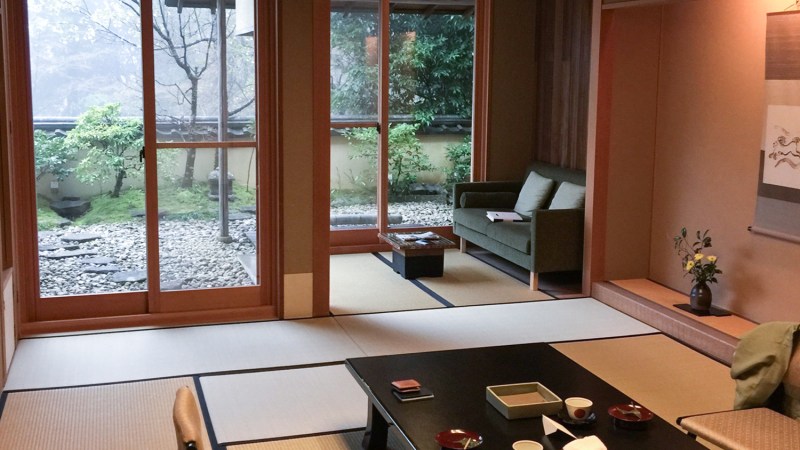 The minute you arrive, you feel a sense of calm, especially if you've just left nearby Tokyo. You're provided with a yukata, which is a light cotton garment, similar to a kimono, an obi (belt), socks, a light jacket, and sandals. You're encouraged to wear this during your stay, whether you're heading to the onsen, the warm swimming pool, or even at dinner. Your room attendant will bring you green tea and a delicious snack, usually with a sweet bean paste that perfectly cuts the bitterness of the tea.
Thanks to being in Hakone, Gora Kadan offers onsen, hot springs, long believed to have health benefits, including making your skin as soft as the day you were born. There are some rooms with private outdoor baths, and there is a private bath you can book, but it's worth heading to Gora Kadan's communal onsens. That's the way to truly experience this ancient Japanese tradition and, after all, when in Rome…
The communal onsen are segregated into men and women's pools because you will be naked. There are very strict protocols regarding how you use an onsen, but your room will have all information you need. It's very important that if you choose to partake in the communal bath that you respect the rules. Gora Kadan provides everything you'll need to prepare in a spa-like space: towels, soaps, bathing stations. The towering room provides breathtaking views of the mountainside, a well as an outdoor onsen, bathing stations along the side wall, and a massive circular stone pool in the center. Geothermally-heated mineral water is continuously pumped into the pool, providing truly one of the most relaxing, soothing, peaceful experiences you'll have. Yes, you will be naked, but so will everyone else and it's not strange. There is a great deal of modesty, but no American prudishness and that attitude is surprisingly contagious.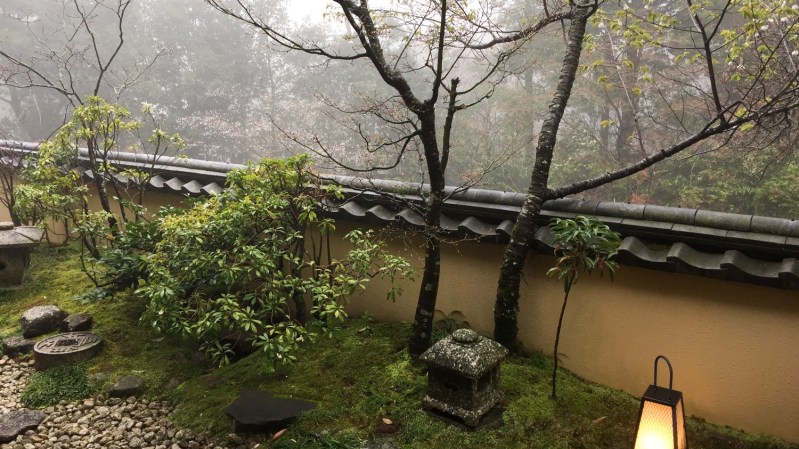 After your soak in the volcanic mineral water, head back to your room and indulge in one of their many spa treatments, like a shiatsu massage. A massage therapist will come directly to your room and, lying nestled in the fluffiness of your futon-like bed, wearing your yukata, you will be transformed. An expert, 40-minute massage only costs ¥5,000 or about $45. They certainly offer other traditional spa treatments, like facials for both men and women, but the one-two combination of traditional hot springs plus a traditional shiatsu massage will make you feel like a new person. A very soft, centered, new person.
You will have options of more-Western type foods at Gora Kadan, but honestly, if you took the trouble to travel all the way to Japan, give up the Corn Flakes for a day. The restaurant is located in a Tudor-style building that was the summer home of Prince Kan-in-no-miya, a member of the Imperial family. You could dine there, or more traditionally for a ryokan, you eat in your room. They serve a style of cuisine called kaiseki, which will quickly make you feel like you're royalty. It's a piece of art; a multi-course meal of small dishes that showcase the bounty of the current season as well as the chef's skills and creativity. It's an incredibly beautiful, choreographed experience that should not be missed.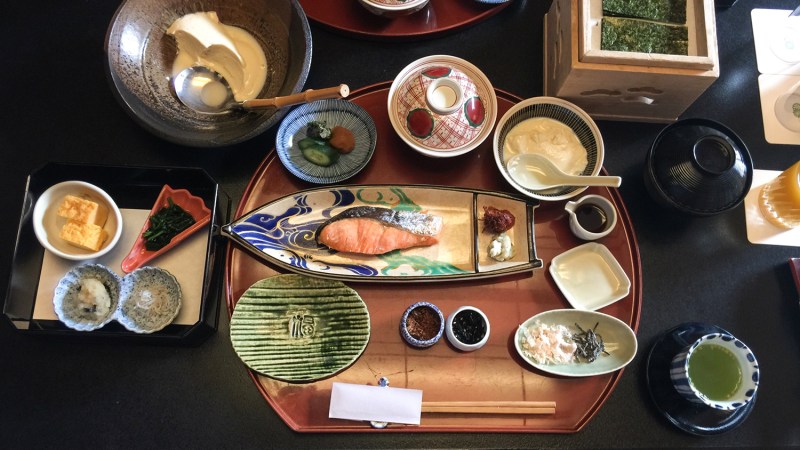 Japan has no shortage of brilliant hotels, full of bathtubs that will fill themselves up and play classical music to alert you it's ready to your specific temperature requirements, but you can find great hotels almost anywhere. Ryokans are distinct to Japan and are an unforgettable, serene way to indulge in Japanese culture.
Staying in one will open a door, allowing you to truly step into the country, its history, traditions, and its values and isn't that kind of the point of traveling? Oh, and baby-soft skin.
Editor's Note: This article is part of The Manual's larger Journey to Japan travel guide. Over the course of a month, our writers had the pleasure of experiencing Japan in its many forms, from high-rise bars in Tokyo to traditional tea-ceremonies in Kyoto. We hope this series of articles will not only inform, but inspire you to take your own trip to the Land of the Rising Sun.