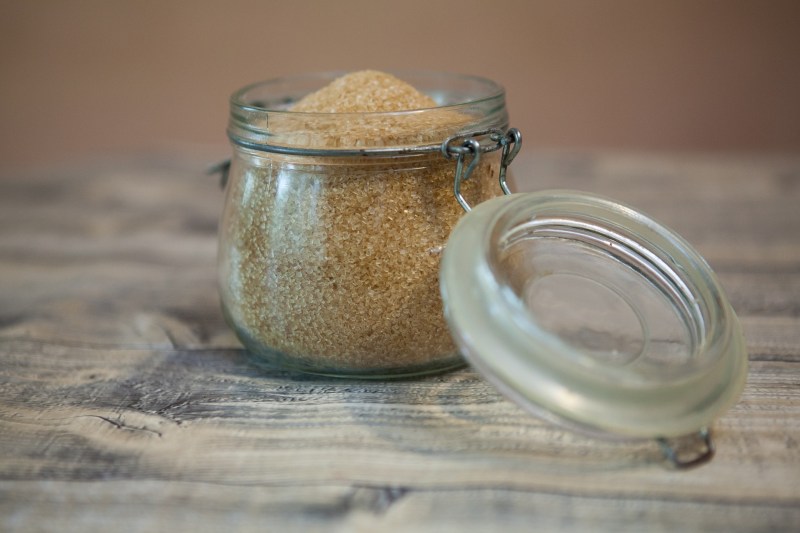 In all its forms, sugar plays a fundamental role in baking, but none more prominent than as brown sugar. Brown sugar often stands out with its distinctly warm caramel notes, perfect for your favorite cookies. But what if you're out of it? While it's readily available in stores, you can easily make your own brown sugar at home using a combination of white sugar and molasses.
Read on as we reverse-engineer this amazing ingredient to create the ultimate brown sugar at home. Here's what you should do.
How to make brown sugar
Gather the ingredients
To make brown sugar, you'll need two primary ingredients: White granulated sugar and molasses. White sugar is refined and devoid of molasses, which is responsible for the distinct color and taste of brown sugar. Molasses, a thick syrup obtained from sugar cane or sugar beet processing, is the key to achieving the desired result. By adding the molasses back into the white sugar, you can create the ultimate brown sugar.
Determine the ratio
The ratio of white sugar to molasses will determine the darkness and flavor intensity of your brown sugar, so it's highly customizable.
For light brown sugar, mix 1 cup of white sugar with 1 tablespoon of molasses.
If you prefer a darker brown sugar, increase the molasses to 2 tablespoons per cup of white sugar.
Adjust the ratio according to your taste preference.
Combine the ingredients
Place the white sugar in a mixing bowl.
Slowly pour the molasses over the sugar. Using a fork or a whisk, blend the sugar and molasses together until well combined.
Keep mixing until the molasses is evenly distributed throughout the sugar, resulting in a uniform texture and color.
Adjust consistency
The moisture content of molasses can vary, affecting the texture of your homemade brown sugar. If the mixture seems too dry or clumpy, add a teaspoon of water and continue blending until the desired consistency is achieved. If the mixture appears too moist, sprinkle a small amount of additional sugar and mix well.
Store and use
Transfer the freshly made brown sugar to an airtight container to prevent it from hardening. Label the container with the date of preparation. Homemade brown sugar can be stored at room temperature for several months.
By following these simple steps, you can create your own brown sugar at home using white sugar and molasses. This convenient method allows you to customize the darkness and flavor of your brown sugar to suit your preferences.
Whether you're whipping up a batch of cookies, glazing a ham, or sweetening your morning coffee, homemade brown sugar adds a delightful touch to your culinary creations — and now you know how to make your own if you ever run out!
Editors' Recommendations